Who Is LaTanya Richardson, Samuel L. Jackson's Wife, and How Long Have They Been Married?
Who is Latanya Richardson, Samuel L. Jackson's wife? Learn more about her career and the details of their relationship and marriage.
With more than 100 movie credits to his name, Samuel Leroy Jackson stands as one of the most successful Hollywood actors ever. The six-foot-two-inch thespian boasted a net worth of more than $7 billion by the time he was 65, and he tells anyone who asks that he wouldn't be the man he is today without the love and support of his wife, LaTanya Richardson Jackson.
How the Jacksons' love story began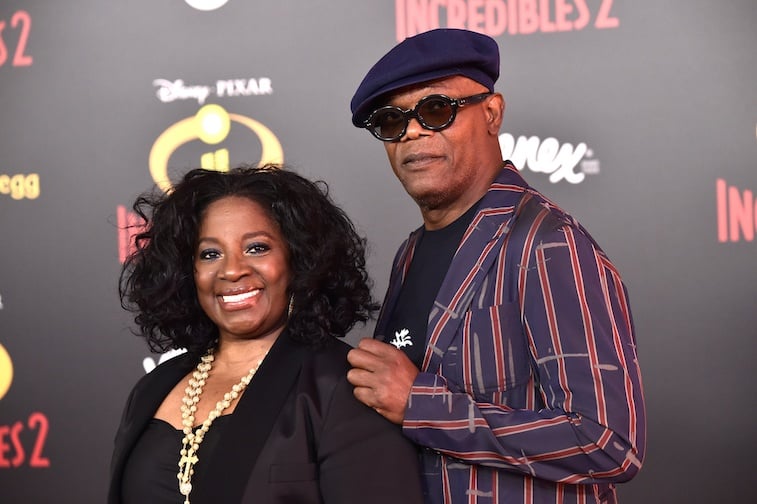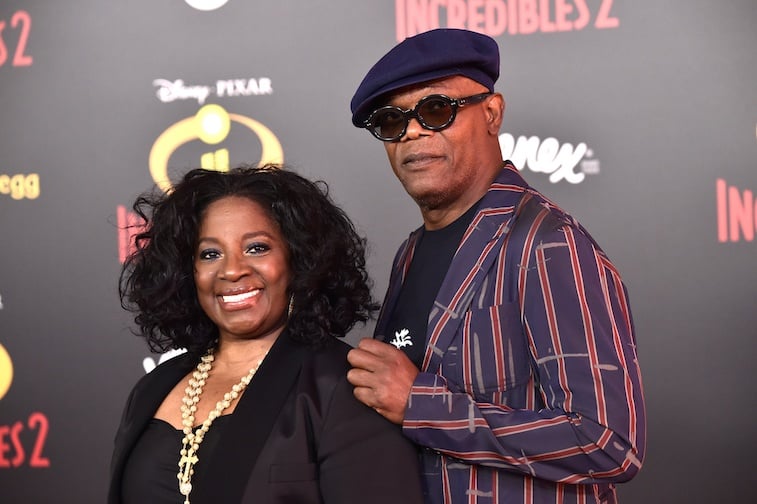 Samuel and LaTanya first laid eyes on each other at neighboring all-black colleges in Atlanta in the late 1960s. Samuel studied marine biology and architecture at Morehouse College, while LaTanya attended theater classes at nearby Spelman College. Both were deeply involved in the Black Power and civil rights movements.
After Martin Luther King, Jr. was assassinated in 1969, Jackson locked several board members in a campus building for two days as a protest against the way the school was managed. This act of rebellion prompted his expulsion, and Jackson moved to Los Angeles where he was employed as a social worker for two years before re-enrolling at Morehouse College and reuniting with his sweetheart, LaTanya.
When Samuel is away or in another room, LaTanya thinks about him and her "whole body smiles," she told Essence magazine. She admires her husband and the fact that he cares about world events and how they relate to his family. Together, LaTanya and Samuel strive to make the world a better place, and it shows.
A family affair
Samuel, LaTanya, and their daughter Zoe graced the cover of Essence in December, 1999. Inside the magazine, LaTanya explained that the things that hold her marriage together are a mantra, amnesia, and dedication to her own acting career. "Keep working," she advised. "Keep yourself lifted. Do not stop working, even if you have a baby. You let your baby see you working."
The mantra came about not long after the couple married in 1980. "I'm telling you, we were revolutionaries," she explained. "We used to say the most revolutionary thing was to keep a Black family together. So, that became our mantra."
Amnesia is an asset to marriage, says LaTanya, because forgiveness works better when one also forgets.
Thriving theater and movie career
Born October 21, 1949, LaTanya Richardson is a remarkable actress in her own right. When LaTanya first met Samuel, she was passionate about live theater, and she's never given it up. She has, however, expanded her acting repertoire to include film, television, and documentary narration. Her behind-the-scenes work as a director and producer is notable, as well.
From 1977 through 1978, LaTanya toured the nation with a road show production of Ntozake Shange's For Colored Girls Who Have Considered Suicide/When the Rainbow is Enuf. She revisited the role in 1990 for a run at the Alliance Theater of Atlanta. The multifaceted actress also directed Laurie Carlos' play, Nonsectarian Conversations with the Dead at the New Federal Theater in New York City from 1985 to 1986.
Richardson's numerous TV credits include recurring character, Diane Pierce, on Grey's Anatomy and Mama Mabel Stokes on several episodes of Luke Cage. She portrayed Lt. Dee Ann Carver in Blue Bloods and attorney Yvette Rose on Ally McBeal, as well.
LaTanya today
In December 2018, LaTanya opened a reimagined stage version of the Harper Lee classic, To Kill a Mockingbird at the Shubert Theater in Manhattan. Of her role as Calpurnia, Sam's spouse assured Essence readers that she would bring agency, a point of view, and a voice to the part of the maid.
Initially hesitant to accept the role because Hattie McDaniel had 'put the stamp on it' already, LaTanya changed her mind once she understood that playwright Aaron Sorkin and director Bartlett Sher wanted audiences to know precisely what Calpurnia thought and believed.
Wifely advice from LaTanya
Richardson explains that she and Samuel never, ever go to bed angry and always take time to say "I love you" before sleeping, even when they do so through gritted teeth. This worthwhile advice has helped hold the Jacksons together for 38 years, so they must be doing something right.