Who Is Lauren Daigle and Why Is She So Popular Right Now?
This Christian recording artist has crossed over into the mainstream. Here's how Lauren Daigle did it.
You don't have to be a fan of Christian music to appreciate Lauren Daigle's raw natural talent. The 27-year old singer is making serious waves in the music industry, breaking all kinds of records and topping both the Christian Albums Chart and the overall Billboard music charts too.
Lauren Daigle has become an international phenomenon. But where did she come from? Here's what you need to know about this inspiring singer.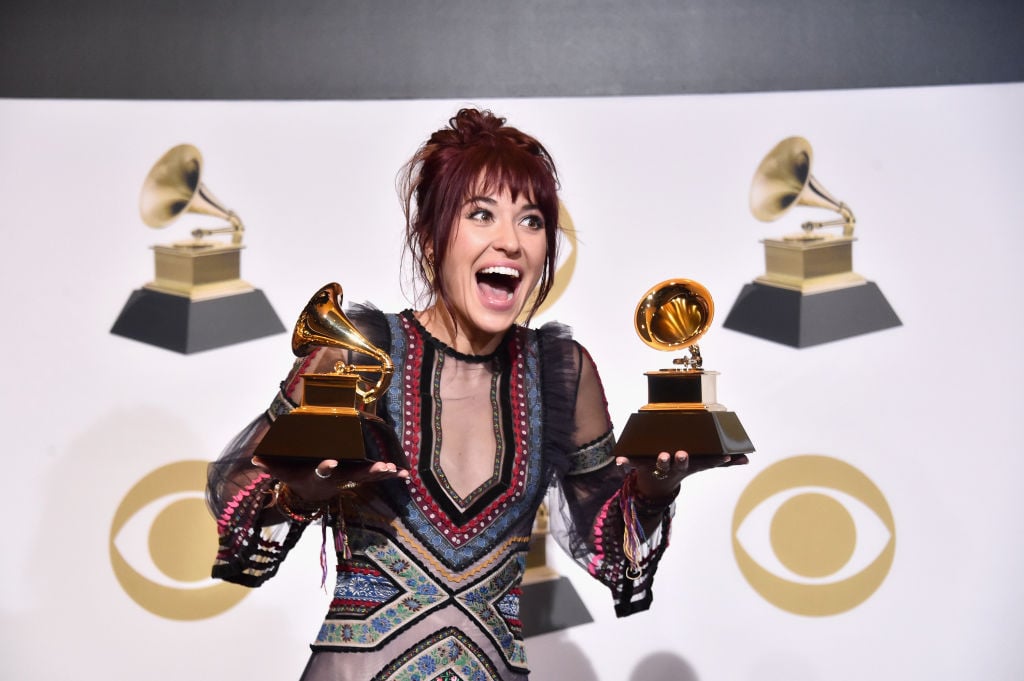 Daigle was born to sing
Lauren Daigle was born on September 9, 1991 in Lafayette, Louisiana. Her home state inspired her musical stylings, which include blues and Cajun influences. As a young child, she spent so much time singing that her mother called their house "the music box." She wrote her first song at the age of 5. Apparently, it was about chocolate milk.
She also got sick with mononucleosis during childhood, which was awful at the time but may have helped shape her future musical career. It was during this two-year period of staying home from school that Daigle began considering a professional musical career.
Daigle led her college choir at Louisiana State University. With the encouragement of her family, she tried out for the singing competition show American Idol several times. In 2010, she got cut right before the final 24 contestants were selected. She was cut in the first Las Vegas Round for the 2012 season.
She became a breakout star
Lauren Daigle released a debut album and sang backup vocals on a Christmas compilation, but her first brush with real success happened after the release of the single "Light of the World" in 2013. She started getting attention in the Christian music scene and went on to release a full-length album in 2015.
The album "How Can It Be" made it to number 16 on the Billboard Top Albums chart for all musical genres. The single by the same name earned the coveted top spot for best Christian single of 2014 on iTunes.
And then there was Look Up Child, the massively successful album from 2018. Daigle's single "You Say" earned the number one spot on Christian music charts and then gradually started showing up in mainstream radio programs, too. Look Up Child made it to number 3 on the Billboard 200 overall albums. Daigle's breakout hit won Best Contemporary Christian Music Album at the 2019 Grammy awards.  
Daigle said of the album, "It's a record you can sit with, one you can fall asleep to, and one that welcomes the inner dancer in all of us onto the scene."
Her Look Up Child tour includes dates through spring and summer of 2019.