Who is 'Little Women' Actress Florence Pugh's Boyfriend? Everything To Know About 'Scrubs' Actor Zach Braff
Florence Pugh is getting a lot of attention since her film Little Women hit the theaters to rave reviews. She plays the beloved Amy, known for her quick wit and firecracker personality.
Recently, she got some attention for who she is dating. Pugh is in a relationship with Zach Braff, a fellow actor who she has worked alongside in the past. What's got fans riled up about their relationship status? Let's take a closer look.
Florence Pugh is a young actor with serious potential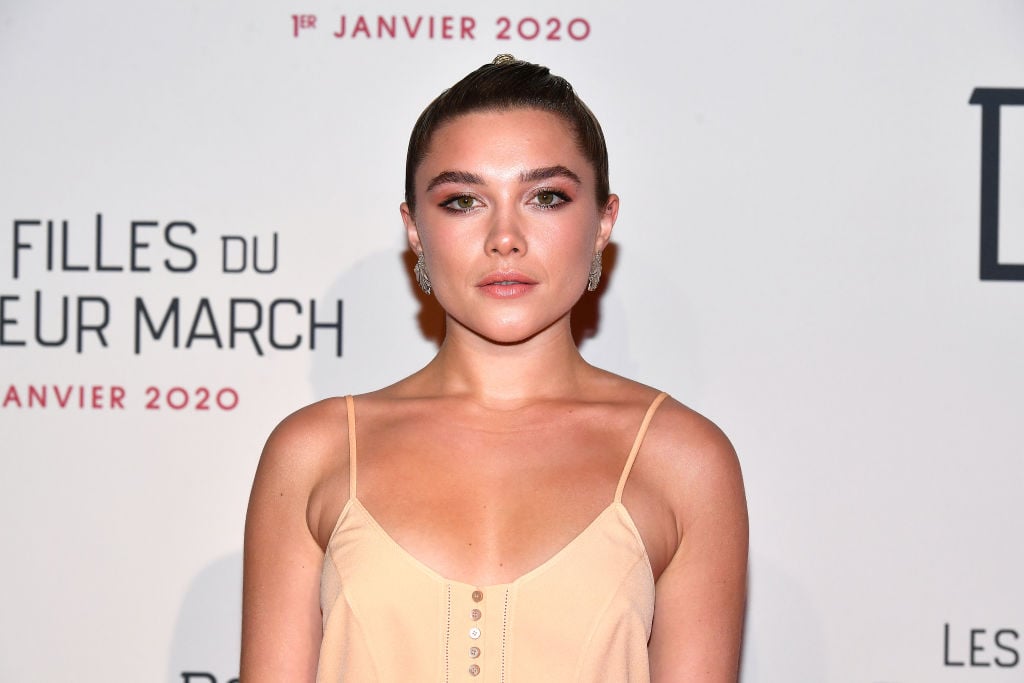 Pugh is only 23 years old but she is showing some serious acting ability and has already taken on some coveted roles. In addition to playing Amy alongside megastars — Meryl Streep, Emma Watson, and Laura Dern — Pugh has some notable roles in her short filmography.
Only entering the scene in 2014 (with the film The Falling), she has managed to land some impressive roles in such a short time. She's got some Shakespearean connections, having played both Katherine in Lady Macbeth and Cordelia in King Lear. She also had a role in the creepy hit Midsommar.
Her most exciting role to date, though, is probably her upcoming appearance as Yelena Belova, the sister of Black Widow in the new Marvel film.
Florence Pugh worked with Zach Braff on a joint project
Braff directed and wrote a short film titled In the Time it Takes to Get There that premiered in 2019. Pugh starred in the short alongside Alicia Silverstone.
Since the film, Braff and Pugh have been spotted holding hands and attended the premiere of Marriage Story. Though, they were photographed separately.
Their relationship seems to be confirmed as Pugh posted a picture of herself in front of Greenblatt's Deli. Braff responded with a princess emoji.
A commenter snakily responded, "you're 44 years old." The attempted burn was an apparent reference to Braff and Pugh's considerable age difference. Pugh, however, was not about to let it stand.
She wrote, "and yet he got it" in response to the mean-spirited comment, quickly shutting down the criticism about her relationship.
Zach Braff's long professional history is complex
Braff hasn't been in the spotlight as much these days as he once was. He had some small parts in the late 1990s, but he burst onto the scene playing J.D. in the hit hospital comedy Scrubs in 2001.
The long-running series remained on the air until 2010, and Braff's character J.D. transitioned from a new resident to a full-fledged doctor of his own as fans watched him grow up. Scrubs kept Braff pretty busy, but he did manage to squeeze in a few films during this time.
Most notably, he wrote and starred in Garden State, a film based in his home state of New Jersey. He also starred in 2006's melodrama The Last Kiss.
Since Scrubs went off the air, Braff's had mostly small parts in television series with the notable exception of a starring role in ABC's Alex, Inc. The show was canceled after only one season.
While none of Braff's most recent projects have reached the impressive success of Scrubs, Braff stays creatively busy in many different roles. He has acting, producing, directing, and writing credits to his name, which have left him with an impressive net worth of around $22 million.
Zach Braff has some famous exes
While his relationship with Pugh may be making headlines because of the age gap and her rising fame, Braff is no stranger to being connected to famous women. In the past, he dated This is Us star Mandy Moore from 2004 to 2006.
Braff also had a long relationship with model and actor Taylor Bagley. The pair split in 2014.
While little is known about Braff and Pugh's current relationship, it's clear that Pugh isn't going to take any criticism of her love life lightly.