Who Is Lola Tung? Everything Fans Need to Know About 'The Summer I Turned Pretty' Star
The Summer I Turned Pretty hit Amazon Prime earlier this month, and the show is already a huge hit. Fans of the Jenny Han books were happy to see the show perfectly cast the lead role with Lola Tung. So, what do we know about this up-and-coming actor?
How old is 'The Summer I Turned Pretty' star Lola Tung?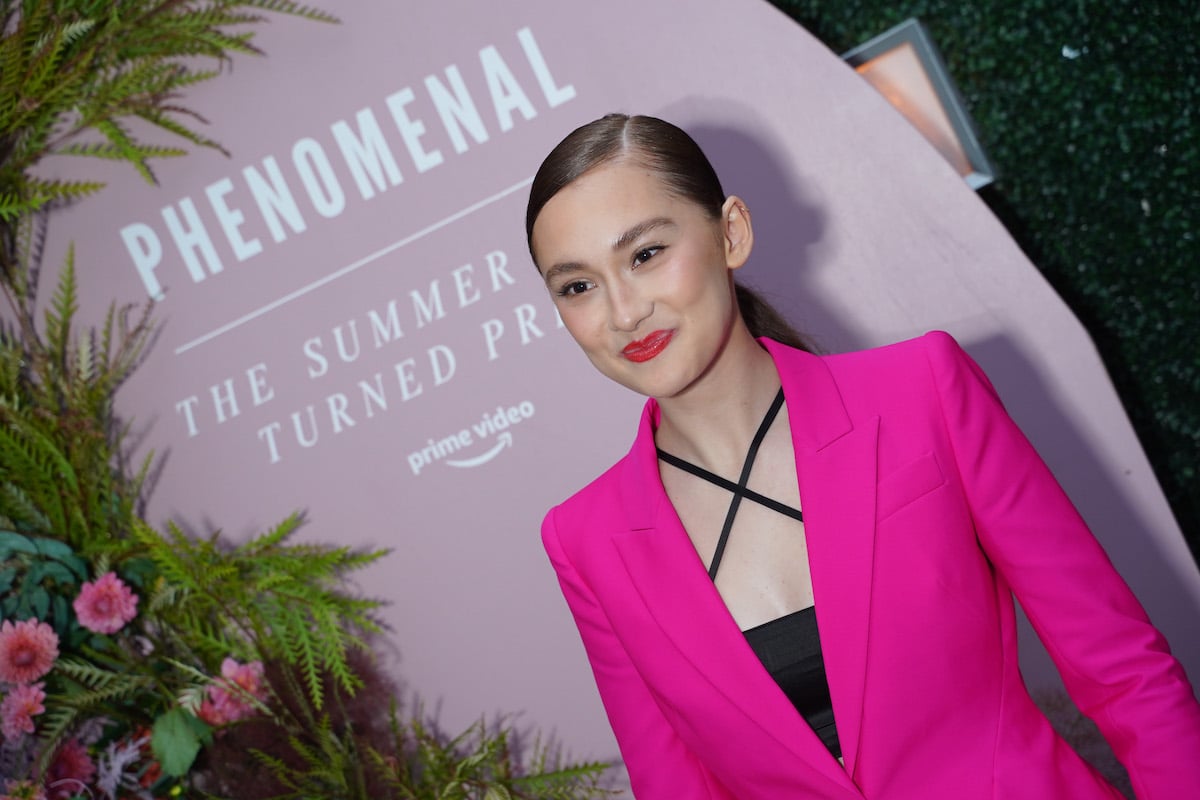 Many people were shocked to find out The Summer I Turned Pretty was Tung's on-screen debut. The actor auditioned for the lead role of "Belly" during her freshman year at Pittsburgh's Carnegie Mellon University.
Tung had only school play credits to her name, but her talent won her the lead role in the series. Even though it's her first role, Tung has worked on her acting career for years.
The 19-year-old was born and raised in New York City. She graduated from LaGuardia High School, a performing arts school famously known as the school that inspired Fame. The high school is also known for famous alums like Jennifer Aniston, Sarah Michelle Gellar, Timothée Chalamet, and Nicki Minaj.
How did Tung land the lead role in 'The Summer I Turned Pretty?'
Tung first began acting in the fourth grade when she took part in a talent show. But it wasn't until high school that she decided acting was her calling. After graduating from LaGuardia, the actor headed to Carnegie Mellon, but her time at college didn't last long.
Tung got the part in The Summer I Turned Pretty while still enrolled as a freshman. She took the rest of the year off to film the show.
"It was so wild," Tung told Glamour. "My manager and I started working together after she had seen me in my high school showcase and reached out to me. I was at school in Pittsburgh at Carnegie when she said, 'There's this audition that I think you'd be really right for.' I was like, 'Alright, I'll submit tapes for this audition, but I'm really focused on school because it's really important to me.'"
She continued, "So I did it in my apartment, in Pittsburgh with my roommates. I heard back about testing for the role of Belly very quickly after. The whole process happened over Zoom and was really amazing and wonderful. Every chemistry read was over Zoom. Everything. I feel very, very grateful."
Tung is technically still enrolled at Carnegie Mellon. But with the success of the Amazon Prime show, it looks like she won't head back to campus any time soon.
"It was really hard to balance both," Tung said of her work and school commitments. "But the community is so supportive and I am in contact with my teachers and my friends, which is really lovely."
Lola Tung's Instagram
Fans of Tung might not be able to see her in any other projects yet. But she's been giving her followers behind-the-scenes looks into The Summer I Turned Pretty. Fans of the actress can get a glimpse of her college days as well.
The Summer I Turned Pretty has made Tung into a star, and fans of the show and the actress can't wait to see what Tung does next!
RELATED: 'The Summer I Turned Pretty' Is Already Renewed for Season 2 on Prime Video