Who Is Lori Harvey? 5 Things To Know About Michael B. Jordan's Girlfriend
Michael B. Jordan is known for his acting chops, sharp sense of style, and charming good looks. Although the actor has been in the limelight for a long time, he has managed to keep details about his private life hidden.
Recently, the Black Panther actor was spotted touching down with model/ influencer Lori Harvey in Atlanta. While the speculations about their romantic involvement were kept hush-hush, the two finally came out announcing their relationship through sweet Instagram posts and captions.
Below are six facts you need to know about the rising celebrity, who is famous in her own right outside of her new relationship.
1. Is Lori Harvey related to Steve Harvey?
Throughout his adult life, the King of Comedy has been married three times. He was first married to Marcia Harvey, and from the marriage, two twin daughters and one son came forth. The twins are Brandi and Karli, and the son is Broderick Harvey Jr.
Steve Harvey's second marriage to Mary Shackleford brought forth a son, Wynton. However, the couple divorced in 2005, with Shackelford receiving a warning from the judge about spreading false rumors about the divorce details.
Two years later, he tied the knot with his current wife, Marjorie Bridges. Bridges had three children coming into the marriage — Morgan, Lori, and Jason — all of whom the talk show host adopted.
2. Lori Harvey is a model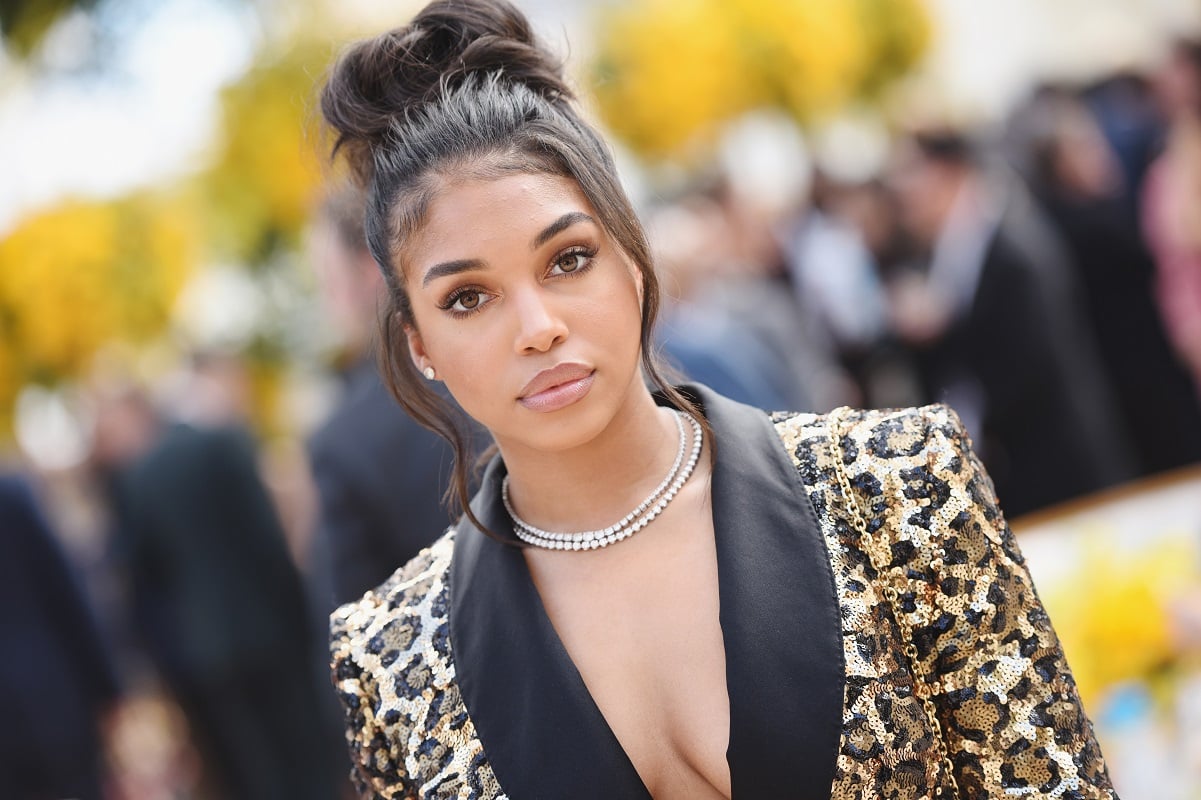 Most models such as supermodels who walk the catwalk usually register at around 5'8 to 6′ tall. However, Lori Harvey stands at 5'3, but she sure knows how to walk the talk when it comes to her modeling career. She walked the runway for designer Dolce & Gabbana and has since appeared in multiple shows. She is also an accomplished Instagram model with over 2 million followers.
3. Lori Harvey reportedly dated Diddy and his son
In 2019, Lori Harvey became the subject of gossip after her dating life was exposed. At the time, she was rumored to have been dating rapper and business mogul Sean Combs, aka Diddy.
While the huge age gap between them (27-year age gap) was significant, what bothered critics and fans the most was that she had dated his son before their relationship began.
The business mogul never confirmed if they were a pair, but several photos showed the two vacationing together. However, in October, Diddy was spotted with another woman, and shortly after, Lori Harvey unfollowed him on Instagram.
4. Lori Harvey wanted to compete in the Olympics
Before becoming the famous Instagram model that she is today, Lori Harvey aspired to compete in the Olympics as an equestrian. The young influencer had a natural talent for the sport and even won numerous awards.
Steve Harvey often talked about Lori Harvey's progress on his talk show and even wore one of her winning ribbons. After receiving several college invitations across America, she went to Florida College.
However, during training one day, she tore her MCL and broke her back. She couldn't heal from the wounds and ended up leaving the sport behind.
5. Lori Harvey was engaged to Memphis Depay
Lori Harvey, unlike Jordan, isn't one to keep her relationship hidden. She has been spotted getting cozy with Diddy and was also involved with rapper Future.
However, one of her relationships almost ended up with the 24-year-old Instagram model walking down the aisle. In 2017, soccer player Memphis Depay popped the question, and Lori Harvey accepted, reports Bleacher Report. The pair didn't, unfortunately, work out, and they called the engagement off.