Who Is Maggie Rogers? Meet the Artist Taking the Music World by Storm
She's an artist creating her own folk, pop, singer-songwriter genre. Learn about Maggie Rogers and her album 'Heard It In A Past Life,' here.
You might have seen this artist perform on The Today Show, Saturday Night Live, or Late Night with Stephen Colbert. With her album Heard It In A Past Life, Maggie Rogers is creating her own space in the music industry. Who is the musician behind songs like "Alaska" and "Light On?" Learn about Maggie Rogers, here.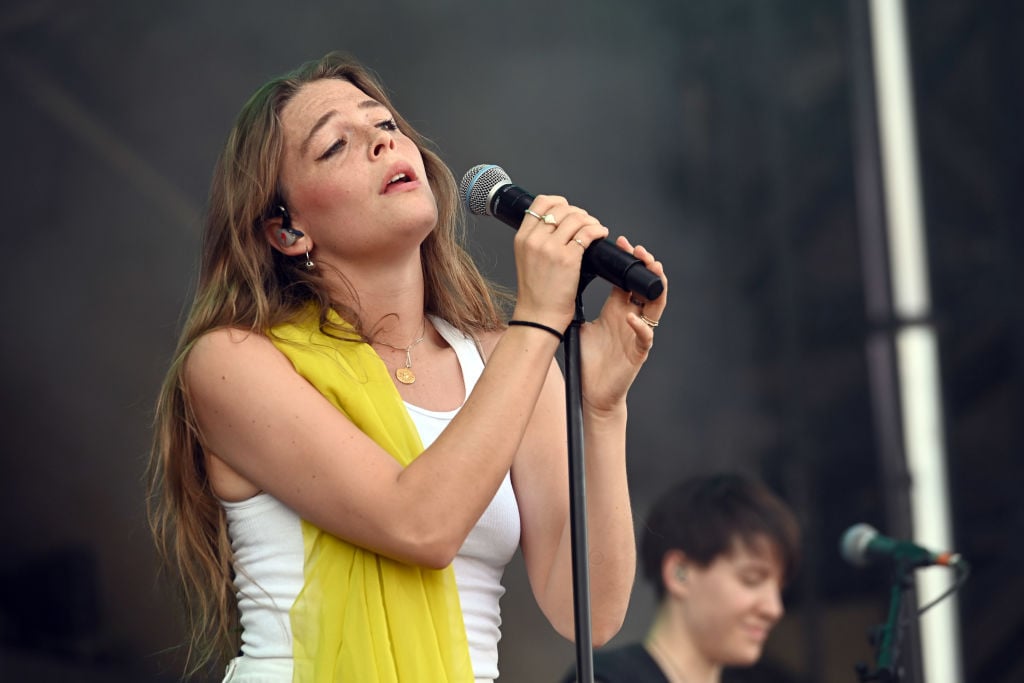 She played her song to Pharrell Williams during a masterclass at New York University
Maggie Rogers first rose to fame with a viral YouTube video. In it, she showed her song "Alaska" to artist Pharrell Williams. The rest is history. Rogers earned millions of fans worldwide, who praised the artist for her unique, pop/folk, heartfelt music. Still, her career was contained in the shadow of her interaction with Pharrell.
"When all of this happened," Rogers said in an interview with NPR, "I sort of became this cocktail party version of myself where I felt like I had to play the role of 'happy girl' because my story has this element of a Cinderella story to it: 'Girl gets plucked from obscurity, becomes star!' But I was really struggling."
About three years since the YouTube video's release, Maggie Rogers is reclaiming her narrative, with her first full-length album, Heard It In A Past Life. She's earned over 50 million plays on Spotify for her song "Light On." She performed at Coachella — some say she might earn herself a Grammy Award within the upcoming year.
Maggie Rogers performed on 'Saturday Night Live,' 'The Ellen Show,' and recently, 'The Today Show'
The artist premiered Heard It in a Past Life on January 18, 2019. Earlier in 2019, the artist enjoyed her first No. 1 hit on Billboard's "Adult Alternative Songs Chart," for her song "Light On."
With the success of her album, Maggie Rogers enjoyed performances on multiple television shows. That includes Saturday Night Live and The Ellen Show. She preformed her song "Burning" on The Late Show with Stephen Colbert. Recently, Maggie Rogers was a performer for The Today Show's summer concert series.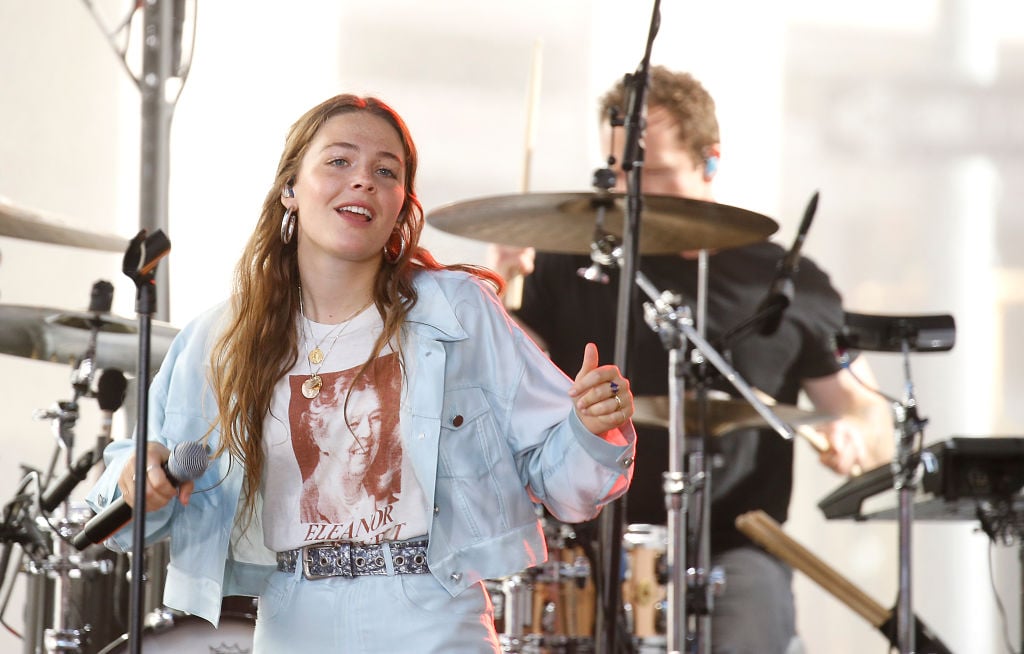 What's next for Maggie Rogers?
With Heard It In A Past Life, some say that Maggie Rogers is reintroducing herself to the music world. As a woman and as an artist with one foot in pop music and the other in folk, Rogers is working on creating a space for herself.
"I've decided this year I'm going to stop hugging people. Professionally. When I was on tour with Mumford and Sons, I realized how many people hugged me and gave Marcus a handshake," Rogers said in an interview with The Cut. "Because I do really intimate work, and I'm a woman, and I'm small and smiley and I write about my feelings, it feels like you know me. But I'm learning to set these boundaries and trying to leave more for my friends and family. The thing about music, too, and these comparisons, is that there is this underlying sense of competition which is just driven by advertising, marketing, and industry."
Maggie Roger's album Heard It In A Past Life is available on Spotify, Apple Music, and most streaming platforms.