Who Is Mariah Carey's Boyfriend? Everything To Know About Bryan Tanaka
Mariah Carey is well-known for her diva-like expectations, and one can only imagine how those standards apply to her relationships. The pop superstar has had her fair share of high-profile boyfriends, and her latest one is turning heads.
This relationship doesn't have quite the pizzazz of some of her former ones, but maybe that's exactly the way that the singer wants it. Let's take a closer look at who Carey has dated in the past and what we know about her latest beau.
Mariah Carey has had two marriages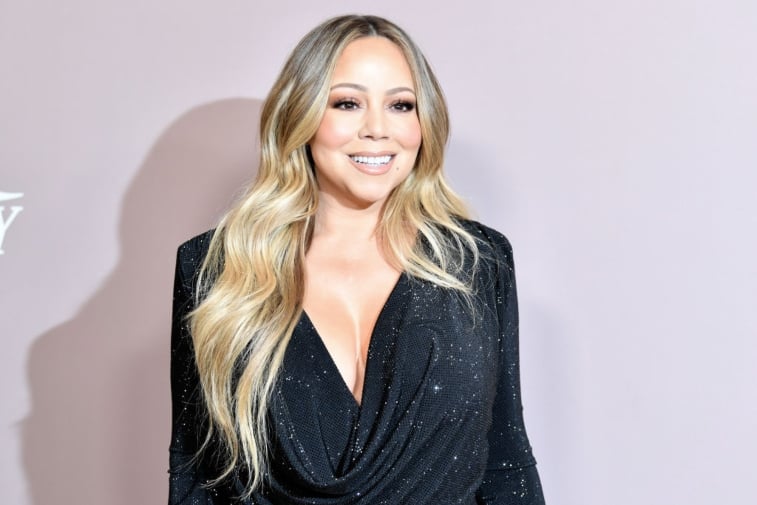 Carey is currently 49 years old, and she has been in the spotlight since she was just 18. The singer rose to fame in a fast and furious way.
Carey moved to Manhattan fresh out of high school where she was studying cosmetology, working as a waitress, and writing songs in her spare time. A fateful encounter at a party for CBS Records left her with a record deal that immediately produced four number-one singles.
That early chance encounter also led to wedding bells for the singer. The person who picked up her demo album and ultimately signed her was Tommy Mottola, a Sony Music executive. He and Carey entered a relationship and married in 1993.
Mottola was 20 years older than Carey. She has since spoken out about how controlling the marriage was.
"There was a conscious effort to keep me as this all-American, whatever that means, girl," she said. "It was very controlled. There was no ­freedom for me as a human being. It was almost like being a prisoner."
She went on to call the relationship "inappropriate." They divorced in 1998.
Her second marriage came a decade later when she wed actor Nick Cannon in 2008. They had a pair of twins together, and their marriage was well documented and adored by fans. The storybook ending wasn't in the cards, however, and the pair split in 2016. They now work hard to co-parent well, and it seems like Cannon still holds a flame for his old love.
Mariah Carey almost married a third time
Those two relationships took up a good chunk of Carey's adult life, but after her relationship with Cannon, Carey was ready to get into another long-term commitment. This time, she was dating Australian billionaire James Packer. They got engaged in January of 2016, but they broke up later that year without ever having tied the knot.
Speaking about the relationship later, Packer had kind words for his would-be bride, but ultimately claimed the relationship was a mistake: "It was a mistake for her and a mistake for me."
It turns out it was a costly mistake for Packer. Carey allegedly kept the $10 million engagement ring and later sold it. The singer can add those earnings to her substantial royalties.
Mariah Carey's latest relationship is with her backup dancer
Carey has told media outlets that she's only been with five men in her life, and one of them is her current boyfriend, Bryan Tanaka. Thirteen years her junior, Tanaka met Carey as her backup dancer.
Carey isn't the first celebrity to get in a relationship with a member of her backup crew, but she's probably the only one who got her younger lover banned from a casino after giving him a lap dance. Allegedly, that's exactly what happened when Packer got jealous of her connection with Tanaka while their relationship was still going.
It's unclear when the pair began officially dating, but they've been seen out and about several times. It appears that they got close as Carey was recovering from the end of her relationship with Packer. Time will tell if Tanaka will convince Carey to walk down the aisle yet again.