Who is Mark Wahlberg's Wife?
Film star Mark Wahlberg is married to this model and entrepreneur.
Most people on this planet have heard of film star Mark Wahlberg. The former Calvin Klein underwear model and title lead rapper for early 90s group Marky Mark and the Funky Bunch is now one of the most established actors in Hollywood with a host of films to his name, along with an Oscar nomination for his role in Martin Scorsese's The Departed.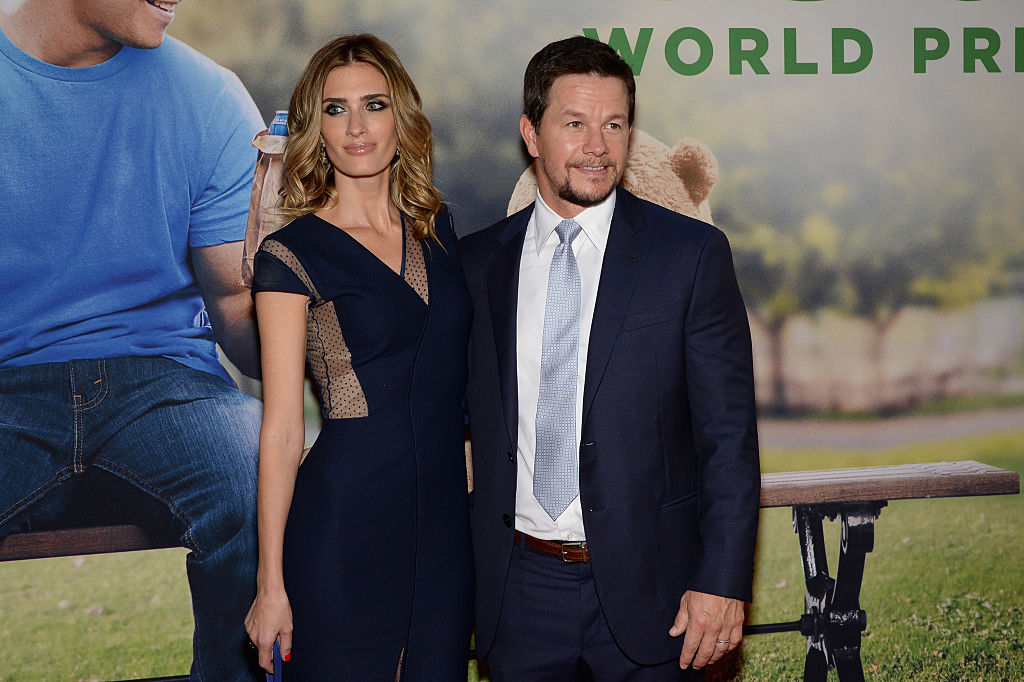 Some may not realize that despite his busy film schedule, Wahlberg is a true family man, married since 2009 and father to four children, Brendan, Grace, Ella, and Michael with wife Rhea Durham.
Model and entrepreneur
Durham has worked as a fashion model, appearing on the cover of several major magazines including French Vogue, Marie Claire, British and American ELLE, according to IMDb. Durham has walked in the Victoria's Secret Fashion Show in 2000 and 2001, and appeared in an episode of Spin City in 2001.
Recently, Durham launched her own handbag and accessories label Ella Grace, named for her two daughters. "It's a big undertaking and journey," Durham told Us Weekly. "I know how hard it is to stay on top of fashion trends. So I built a collection around high quality and incredible style that I would be proud to put my family name on."
In addition to running her new company, Durham often has to manage the couple's four kids on her own due to Wahlberg's film schedule. "They see how hard their dad and I work and how busy we both are running the day-to-day life we lead," Durham said according to Us Weekly. "Mark travels a lot, so with four kids it's a daily fight to keep everyone on track. The kids see both of us always working harder than anyone else they know. Instilling a strong work ethic is so important to us."
How they met
According to People, Wahlberg met Durham while doing publicity for a film. "We met in New York City, while I was doing a press junket. I asked her if she wanted to come out with me, and she said yes," Wahlberg told People. "Then I asked her if she wanted to come to church with me the next morning, and she said yes again. So that was our first date: St. Patrick's Cathedral in New York. I knew shortly after that she was the one, but I still had to make sure that I was able to be the man I needed to be." After eight years together, the couple wed in 2009.
Wahlberg has commented in the past on his gratitude toward his wife. "I owe a lot to my wife," he said according to Hollywood Life. "She has helped me become the man that I am and created a beautiful life for me and our children. I also knew that she loved me for who I am and that she was someone I could trust. Until I met her, I wasn't ready to get married."
Four is enough
As for having more children, it doesn't seem to be in the cards for the couple. "We are done! We are very blessed to have four healthy and special children and lucky to have two boys and two girls, so it's even. No ganging up." Durham said, according to Us Weekly. Wahlberg also seems content with the head count, saying in the interview, "It worked out great for us!"
Wahlberg, the youngest of nine children in his family, told People that being a good father is of utmost importance to him. "I'm trying to be the best dad I can. I'm probably softer than I should be, but I'm pushing myself to be harder. What I do every day is pray for the strength to be a good servant, father and husband," he said. "I ask for the ability to raise my kids, to teach and protect them, and to be disciplined and firm and loving and nurturing. It can be a fine line, so I ask God for the strength to not lose my patience with my children."
As for what makes his marriage work, Wahlberg keeps it simple, telling Us Weekly in 2015, "Spend quality time together. Really, that's what matters."