Who is Michelle Visage From 'RuPaul's Drag Race' and What Is Her Net Worth?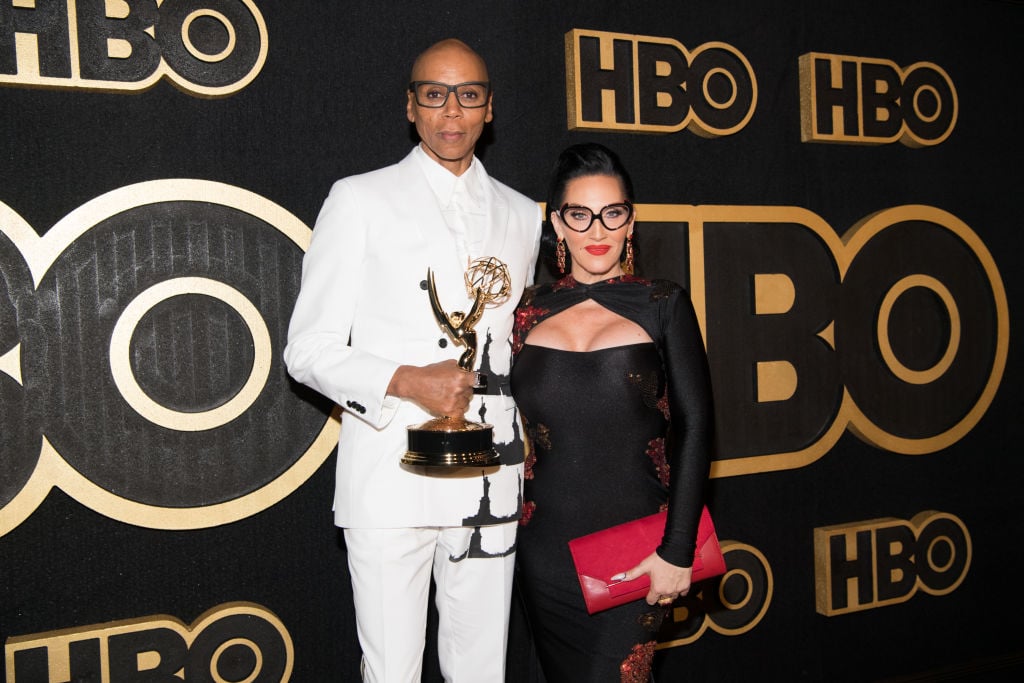 Michelle Lynn Shupack, professionally known as Michelle Visage, is a jack of all trades. The singer, radio DJ, author, and television host has made a name for herself as one fierce female.
Visage, who is a permanent judge on the hit reality competition show RuPaul's Drag Race, is a force to be reckoned with. Alongside longtime friend RuPaul Charles, the pair has brought the world of drag to light and are continuing to shed a positive light on equality.
She got her start in music
After graduating from high school and moving to NYC, Michelle Visage began to pursue a career as an actress. In 1990, she was given the opportunity to audition and won a spot in the R&B trio Seduction. The group is best known for their pop song "Two to Make It Right".
After a few short years together, the group broke up and Visage provided lead vocals to groups such as TKA and S.O.U.L. S.Y.S.T.E.M. She even collaborated with RuPaul on a few of his early songs appearing in his music videos for "New York Beat" and "From Your Heart".
In 1998, Michelle Visage began hosting red carpet coverage for The Grammys until 2002.
Visage moved onto hosting radio shows and podcasts. In 2002, she became the co-host for The Jamz Session on Hot 92 Jamz. In 2005, Visage moved back to New York City and served as a co-host of The Morning Mix on WNEW-FM.
Michelle Visage and RuPaul have worked together many times
In 1996, Visage became the co-host of  The RuPaul Show, the talk show featured comedic skits and celebrity appearances.
In 2011, Visage replaced Merle Ginsberg and became a permanent judge on the hit reality competition show, RuPaul's Drag Race. Visage is known as the tough and hard to please judge on the show.
Alongside RuPaul, the pair has accepted countless awards for RuPaul's Drag Race and do not have a problem showcasing their unbreakable friendship.
Her Net Worth is $800,000
According to Celebs Net Worth, Michelle Visage has a net worth of $800,000 as of 2018. This amount reigns from Visage's work on RuPaul's Drag Race, becoming a judge on the first season of Ireland's Got Talent and competing in Celebrity Big Brother UK.
Visage also commentates multiple Logo programs alongside fellow judge Ross Matthews.
She is an avid supporter of the LGBTQ community
Michelle Visage has shown her support for the LGBTQ community countless times throughout her career. She has faced criticism for using the word "we" when referring to the LGBTQ community. While on Celebrity Big Brother UK, celebrity blogger Perez Hilton called out Visage by stating, "as a member of the LGBT community, you do not represent me".
Visage addressed the situation by stating, "I was never told that I couldn't walk for autism because I'm not autistic or I can't fight for the rights of animals because I'm not an animal. It never made sense to me that someone would question my validity fighting for the rights of LGBTQ people".