Who Is Morgan Wallen? Country Singer Caught Saying N-Word on Tape
Rising country music star Morgan Wallen is facing intense backlash after being caught on tape using a racial slur. First reported by TMZ on Feb. 2, Wallen was heard in a video recorded by neighbors calling one of his friends the N-word after returning home from a night out in Nashville.
Despite issuing a swift apology for the slur, Wallen's career now appears to be in jeopardy, with CMT and country radio stations distancing themselves from the singer and halting the use of his music. He has also been temporarily suspended from his record label.
Morgan Wallen rose to prominence on 'The Voice'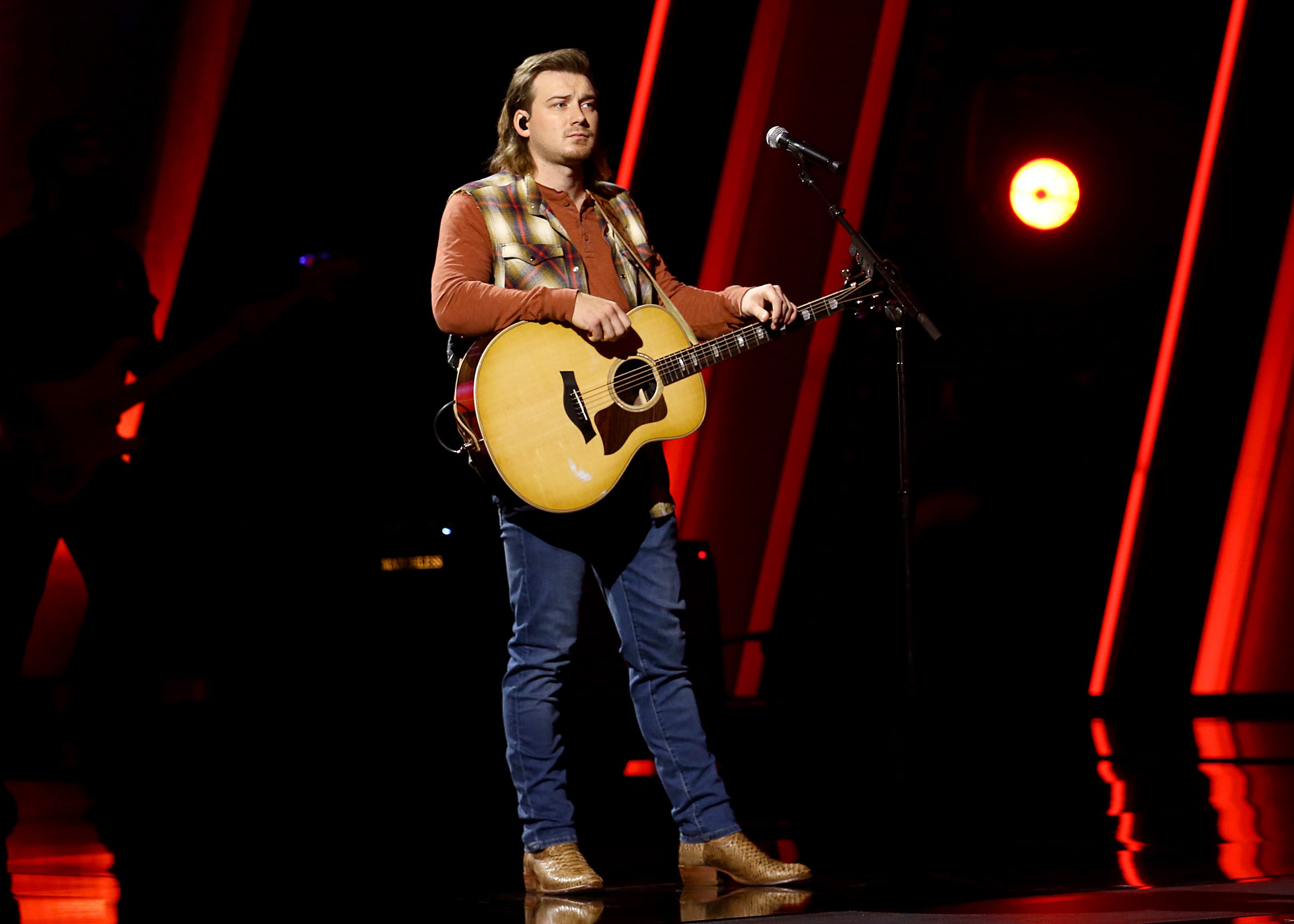 RELATED: Garth Brooks Net Worth: How Rich Is the Country Music Star?
Born in Sneedville, Tennessee, Wallen, 27, chose to pursue music after an injury prevented him from accepting a college baseball scholarship, according to Nash Daily News. He later gained widespread attention in 2014 when he became a competitor on the sixth season of The Voice.
On The Voice, Wallen was first chosen for Usher's team before moving over to Adam Levine's. He was eliminated early on in the playoffs. Soul singer Josh Kaufman, a member of Team Usher, went on to win the season.
In 2015, Wallen signed with Panacea Records and released his debut EP, Stand Alone. Later, in 2016, he signed to Big Loud Records and began releasing more songs. His debut album, If I Know Me, debuted in 2018, and its third single, "Whiskey Glasses," became Wallen's first No. 1 hit single on Billboard's U.S. Country charts.
His second album, Dangerous: The Double Album, dropped last month. Its second single, "7 Summers," went to No. 1 on the U.S. County charts again, and placed No. 6 on the overall pop charts, the highest in Wallen's career.
Wallen has had a history of controversial behavior
RELATED: Johnny Cash Was a Secret Published Novelist
The fallout from Wallen's most recent controversy has been major. As Variety reports, Big Loud Records has opted to suspend him indefinitely. The second-largest country radio chain in the U.S., Cumulus Media, announced that it would be removing Wallen's songs from its rotation for the time being. CMT has also opted to remove all of Wallen's appearances in its content.
"I'm embarrassed and sorry," Wallen said in a statement. "I used an unacceptable and inappropriate racial slur that I wish I could take back. There are no excuses to use this type of language, ever. I want to sincerely apologize for using the word. I promise to do better."
Wallen was frequently the subject of controversy last year, which also happened to be the biggest of his career. In May 2020, he was arrested for public intoxication outside of a Nashville bar.
Later, in October, he was removed as a musical guest for an episode of Saturday Night Live after it was found that he had hosted a maskless party with no social distancing in the midst of the COVID-19 pandemic. Jack White replaced him on the initial episode, but Wallen returned for a subsequent episode and took part in a sketch that mocked his party scandal.