YouTuber Myka Stauffer Slammed for Continuing to Profit Off Rehomed Adopted Child
Myka Stauffer is a mommy vlogger from Ohio with a huge YouTube following. The popular social media influencer recently made headlines when she and her husband decided to "rehome" the child they adopted from China.
The couple claimed that the 5-year-old's special needs had become too much for their family to handle. Fans of Stauffer's channel became outraged, some of them vowing to unsubscribe and never watch the family's YouTube videos again.
Most of the big-name sponsors quickly dropped Stauffer amid the controversy, leaving the social media darling to wonder if the YouTube influencer made the right decision.
Stauffer's YouTube Channel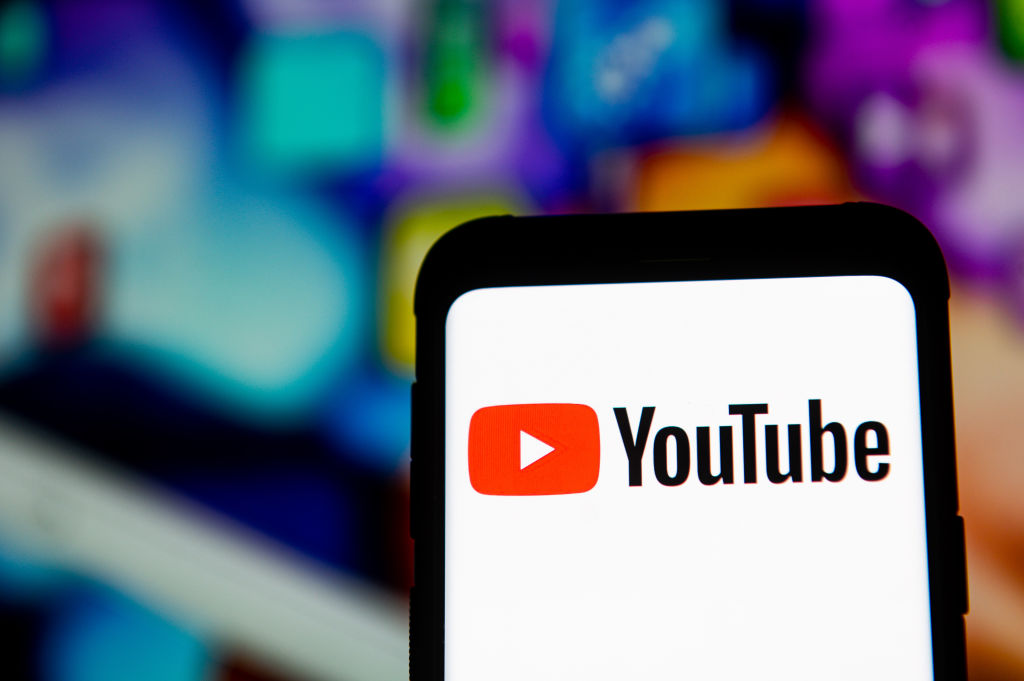 Stauffer has been running a lifestyle vlog channel on YouTube since 2014. She offers tips on parenting, home organization, fitness, and cooking. She has documented her pregnancies and focuses on her children's routines in her ever-popular "Day in the Life" videos.
With more than 700,000 subscribers, she launched another channel called The Stauffer Life. According to People, that has 330,000 subscribers but does not currently list public content. Stauffer also posts regularly on Instagram, where she has 170,000 followers.
The social media influencer's most popular video hit 5.5 million views. It was entitled "Huxley's EMOTIONAL Adoption Video!! GOTCHA DAY China Adoption." According to Us Weekly, throughout the adoption process, Stauffer documented their journey with 27 videos, asking her supporters for money, and vowing to "use the "profits" from her media ads to bring Huxley home from China."
Why the Stauffers decided to "rehome" their adopted child
The video that is getting the most attention in the media right now is where she and her husband, James, who she met on the dating website OkCupid, explain why they decided to rehome their adopted son. In 2017, they went to China and brought home baby Huxley.
In the recent emotional video, the couple explained how they were not told about the child's special needs. He was diagnosed with Autism, and his care was becoming too much for the family to handle.
After three years in their home, the Stauffers decided to find another family for Huxley that would be more capable of handling his disabilities. Stauffer explained that her child "needed a different fit … he needed more."
Public reaction to the shocking news
RELATED: Myka Stauffer Sent Adopted Son to Live in New Home, Fans Are Divided
Stauffer wholeheartedly admits that she feels like a failure as a mother, saying: "The last couple of months have been the hardest thing I could've ever imagined."
The public, as a whole, has not sympathized with Stauffer, even though she insists that Huxley is "thriving" and "happy" in his new home. The trending topic on Twitter the past couple of days has been "#CancelMykaStauffer." Followers are appalled at how she decided to "return her child."
A petition was also started on Change.org to demand that the Stauffers remove all monetized content that includes Huxley from their YouTube channels.
For many fans, the mere fact that the couple would return their adopted child spotlights they never felt the same about their adoptive child as they did about their biological children.
Stauffer's response to the negative backlash
Following the massive backlash from her followers and sponsors, Stauffer took to her favorite platform, another video. This time she claims that "Huxley wanted this decision 100 percent."
Stauffer explained to Parade magazine that the adoption agency had told them that Huxley had "brain damage." Stauffer says that when she adopted the child, a doctor warned her of Huxley's conditions but claims that it didn't scare them.
In 2017, she stated on one of her videos: "So when I heard all of the things that that doctor was telling us, it kind of went in one ear and out the other." She added: "If anything, my child is not returnable."
According to US Weekly, the social media influencer has now decided to give her child a "new mommy" in a "forever home" after trying "intense therapy" over the past year. The magazine revealed that Stauffer has changed her Twitter bio from "follow my life with 5 kids" to "4 kids."
Sponsors pull their media support
When sponsors learned of the adoption controversy, they quickly distanced themselves from Stauffer. They immediately tried to disassociate themselves from the disgraced social media star. According to People, Playtex Baby, Danimals, Big Lots, and Chili's have severed ties with the Stauffer family. Many more brands are expected to cease advertising deals with the controversial mommy vlogger.
Stauffer's last post regarding Huxley was on February 16, 2020, where she wrote on Instagram: "I wish autism and adoption trauma had a manual to direct you through it all."