Who is NBA Star Dwight Howard's Fiancee, Te'a Cooper?
There was a time when Los Angeles Lakers center Dwight Howard was one of the NBA's brightest stars but his career seemed to change overnight. After making headlines for years as one of the league's best big men, his status fell drastically in 2008 and he bounced around to multiple teams as those he once played with celebrated his exit.
Now, fast-forward to the 2019-20 season when his return to the L.A. became his redemption tour and pretty much revitalized his career. Howard seems to be on a new path as of late, leaving his past behind. The Lakers center has even found love again with a fellow athlete. Read on to find out more about Howard's fiancée, Te'a Cooper, and why their relationship initially raised eyebrows.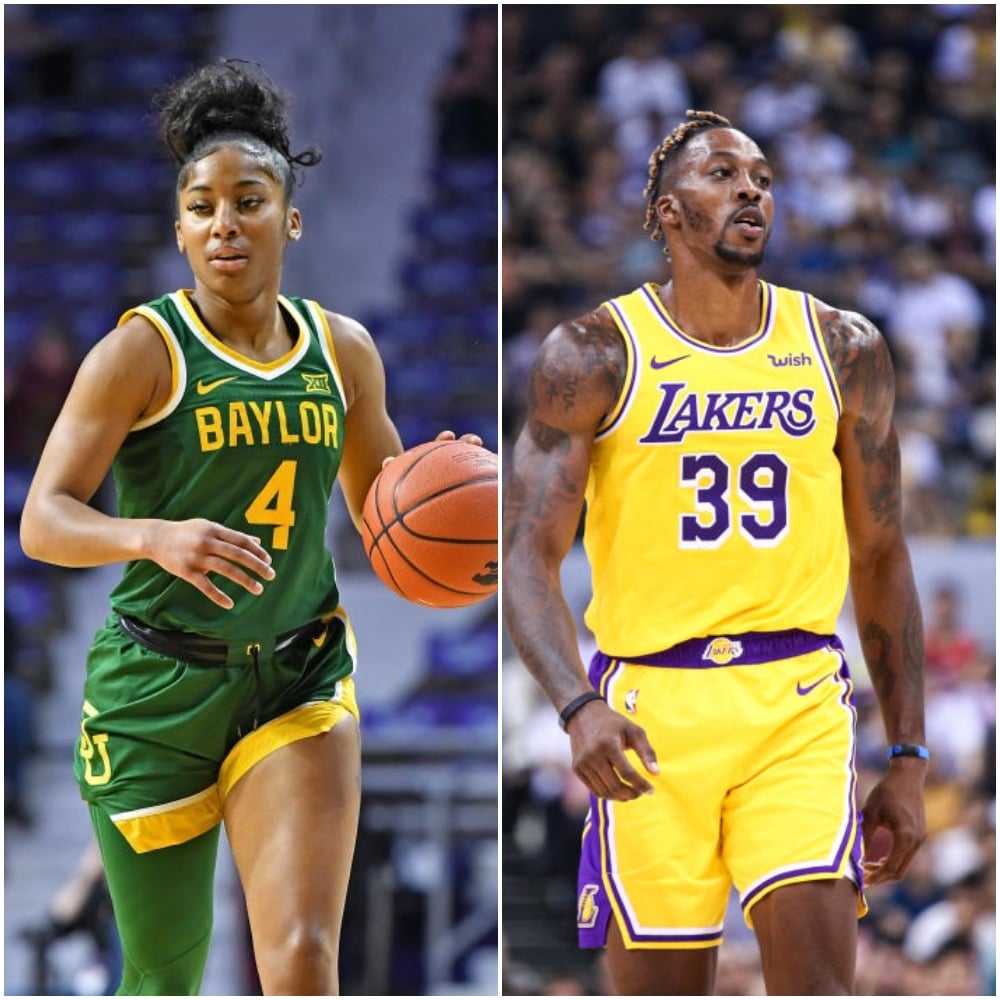 Howard's relationship drama has been in the spotlight for years
Howard has five children by five different women and has captured the public's attention plenty of times for all his baby-mama drama as well as who he may or may not have dated.
The eight-time NBA All-Star has been in and out of court over child support payments as well as other disputes with the mothers of his kids. Royce Reed, who is the mom of his oldest son, Braylon, was an original cast member of the VH1 show Basketball Wives. However, she was not legally permitted to discuss Howard on the program due to gag order.
Someone who did talk about the NBA center and even filed a suit against him was a man named Masin Elije, who claimed that he had been in a relationship with Howard. Elije alleged that after breaking up with the basketball player for cheating on him at "transgender sex parties," Howard harassed and abused him.
The Lakers center denied ever being in a relationship with Elije.
Cooper is an athlete as well and plays collegiate basketball
Howard's rocky love life is all in the past now and he has committed to starting a new chapter with his fiancée.
Cooper was born in New Jersey to parents Kindall and Omar, but she grew up in Powder Springs, Georgia, and has three siblings: Mia, Sharife, and Omar Jr.
Cooper started her college basketball career at the University of Tennessee in 2015 before transferring to the University of South Carolina. She then decided to make another change that was best for her and enrolled in Baylor, where she is currently a grad student.
"I just felt like I was playing out of position and I really wanted to end my last year playing as a point guard," Cooper explained. "My family agreed to it and I took the steps to do so and coach (Kim Mulkey) was cool with it. So we made that decision." 
Why their relationship raised some eyebrows
Howard and Cooper's relationship and engagement news did raise a few eyebrows when it first came out due to their 13-year age difference and rumors that Cooper was still a teenager when they got together.
While exactly when they started dating and what Cooper's age was then hasn't been confirmed what the pair has seemed to confirm is that the engagement rumors are true.
Cooper posted quite a few photos on social media in which she is wearing a pretty expensive looking diamond on that finger. And in one of those pics Howard commented by writing the word "mine," which has fans awaiting wedding bells for the sports couple in the near future.
Read more: How Long Have LeBron James and His Wife Been Married and How Many Children Do They Have?