Who Is Neil Diamond's 'Sweet Caroline' Really About?
For music fans around the globe, Neil Diamond's "Sweet Caroline" is one of the most iconic songs of all time. From its adorably sweet lyrics to its catchy beat, "Sweet Caroline" is a karaoke jam among fans and an especially popular tune to play at sporting events.
One of Diamond's first musical hits, "Sweet Caroline" was released during the summer of 1969. So who was Neil Diamond singing about in this legendary tune?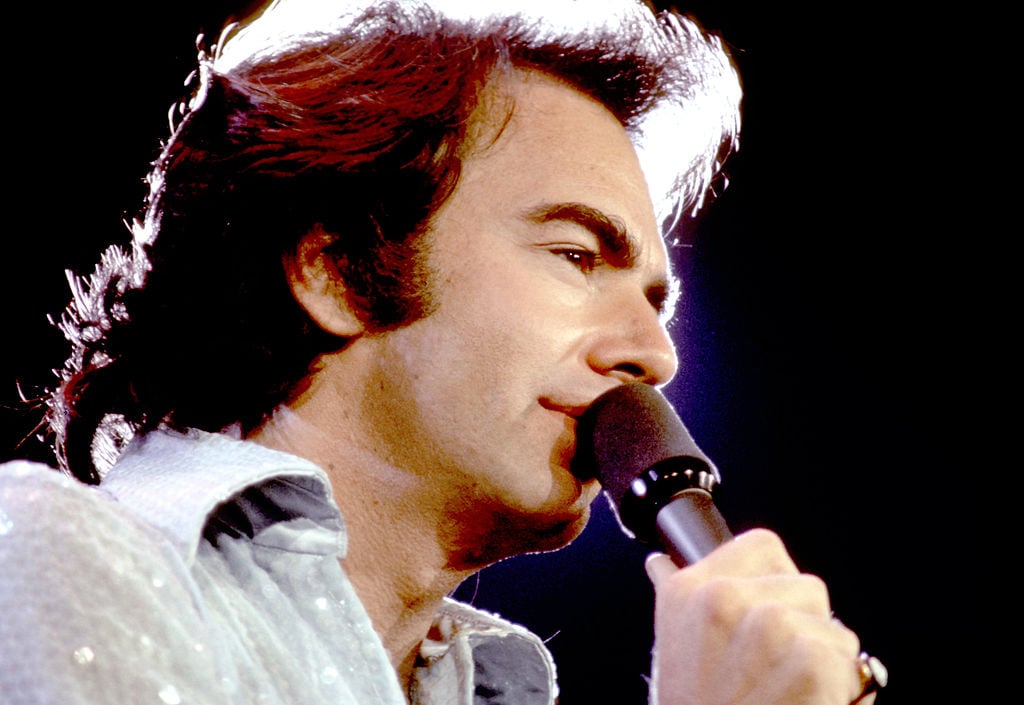 Fans have suspected the song was written for Caroline Kennedy
For years, rumors spread that Diamond wrote the song for Caroline Kennedy, the daughter of the late President John F. Kennedy and his wife, Jacqueline. And in 2007, Diamond revealed that the rumors were partly true. 
"I've never discussed it with anybody before — intentionally," Diamond told the Associated Press. "I thought maybe I would tell it to Caroline when I met her someday."
Diamond was inspired to write the song after seeing a picture of 9-year-old Caroline Kennedy in a magazine while staying in Memphis. He was touched by the innocence of the image and felt there was a song somewhere within the picture.
"It was a picture of a little girl dressed to the nines in her riding gear, next to her pony," Diamond said. "It was such an innocent, wonderful picture." 
Diamond performed the song for the now Caroline Kennedy Schlossberg on her 50th birthday.
"It was a No. 1 record and probably is the biggest, most important song of my career, and I have to thank her for the inspiration," Diamond said.
While Caroline was a big part of inspiring "Sweet Caroline," the initial inspiration came from an intimate, romantic source.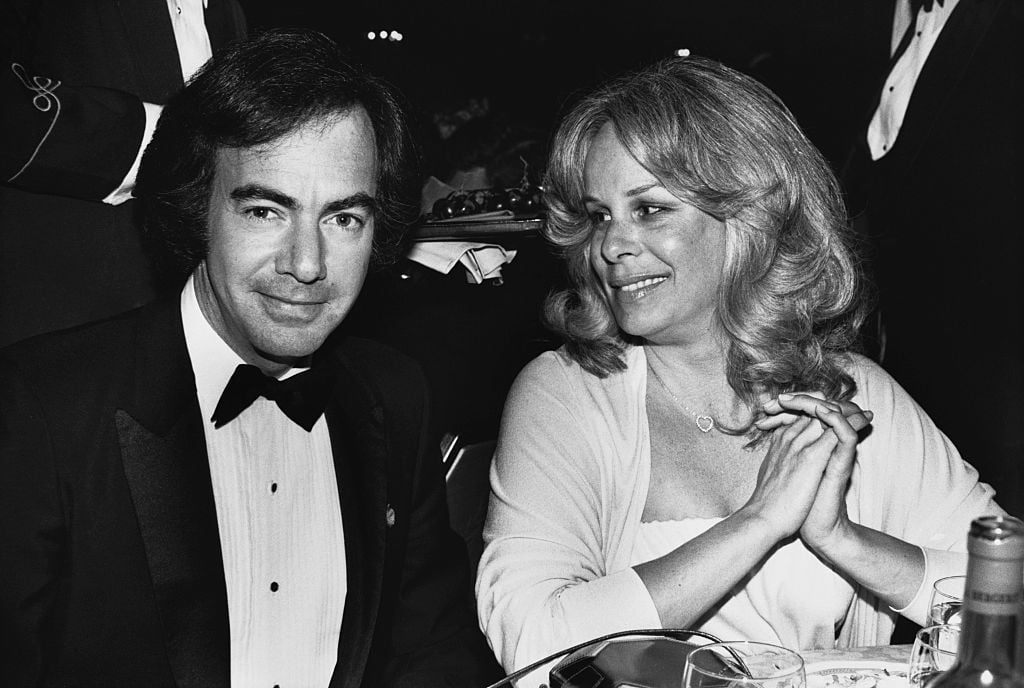 Neil Diamond wrote 'Sweet Caroline' with his wife in mind
Diamond made an appearance on The Today Show in the fall of 2014 where he made a mild clarification regarding the origins of "Sweet Caroline." While he knew of Caroline Kennedy, he wrote the song with then-wife Marcia Murphey. Murphey was a production assistant, and the two married in December 1969, several months after the release of "Sweet Caroline." 
"I was writing a song in Memphis, Tennessee, for a session. I needed a three-syllable name. The song was about my wife at the time — her name was Marcia — and I couldn't get a 'Marcia' rhyme," Diamond explained on The Today Show.
While working in his Memphis hotel room and trying to find the right three-syllable name to fit seamlessly into the song, Diamond noticed the picture of young Caroline Kennedy, and the rest is history. After that, it took Diamond one hour to write and compose the song. 
Neil and Marcia were married for 25 years and had two children, Jesse and Micah. They later divorced in the mid-1990s. His album Tennessee Moon was released after their divorce and comprised Diamond's feelings of guilt, melancholy, and loss following the pair's split.
"Creating this music helped me vent some of the feelings of guilt and failure I took on," Diamond said in an interview with People. "It was better than going to a psychiatrist — more private."
Diamond looked to his wife, who provided him with "purpose and perspective."
"Marcia was the rock upon which I stood. I traveled the world and was always able to return to my family." Diamond said. 
In 2012, Diamond found love again with his manager, Katie McNeil. The two married in a private ceremony that very year. Diamond explained that his 2014 album Melody Road was heavily inspired by their romance.
"There's no better inspiration or motivation for work than being in love. It's what you dream of as a creative person. I was able to complete this album — start it, write it and complete it — under the spell of love, and I think it shows somehow," Diamond told the Associated Press. 
Diamond rewrote the classic to comfort fans during the COVID-19 outbreak
Despite his retirement from touring, Diamond is still actively recording and creating music.
"So looking back and seeing that it's been over 40 years since the first hits makes you think, 'Is there a time that you stop?' But I don't think I'm ever going to stop. It's the only challenge I have left in my life." Diamond told The New York Times.
In fact, Diamond revisited and rewrote his classic "Sweet Caroline" to address the current fears surrounding the outbreak of the coronavirus (COVID-19) while promoting good hygiene and social distancing. 
The "Hello Again" singer made an appearance on Twitter where he performed a contemporary remix of "Sweet Caroline," singing, "Hands, washing hands. Reaching out, don't touch me, I won't touch you."
Fans responded in masses thanking Diamond for brightening their day and treating them to a performance that's "so good, so good, so good." One Twitter user wrote, "All of this is perfect. Thank you. Great memories created by this song and your music." 
It just goes to show that the legacy of Neil Diamond and his hit "Sweet Caroline," one of the most iconic love songs of all time, continues to live on and bring joy to fans even in times of hardship. 
Read more: How Old Is Neil Diamond and What is His Net Worth?