Who Is Nev Schulman's Wife? Everything to Know About Laura Perlongo
Thanks to the success and viral phenomenon of his 2010 documentary, Catfish, Nev Schulman has catapulted himself into television history. The wildly popular television show by the same name ensued, and millions tune in to watch love-struck individuals track down their heartthrobs to unveil a web of deceit. Now an icon, Nev Schulman known by most …
Thanks to the success and viral phenomenon of his 2010 documentary, Catfish, Nev Schulman has catapulted himself into television history. The wildly popular television show by the same name ensued, and millions tune in to watch love-struck individuals track down their heartthrobs to unveil a web of deceit. Now an icon, Nev Schulman known by most everyone as not only the host of the popular show, but as a former catfish victim himself. But, what do we know about his wife, Laura Perlongo?
Yes, Nev Schulman is married
For some, the news that Nev Schulman is married may come as a surprise. If you've followed him on social media at all, you know he's madly in love with his now-wife, Laura Perlongo. The two married in Schulman's father's backyard on July 22, 2017, in East Hampton, New York. Prior to walking down the yard/isle, the couple's engagement lasted about 14 months.
The Nev Schulman and Laura Perlongo family unit
The couple has two children together and often share their family moments online with followers and fans. Laura Perlongo hilariously documented both of her pregnancy journeys on Instagram. Their daughter, Cleo James Schulman, was born before they married in October 2016. Their son, Beau Bobby Bruce Schulman, was born in January 2019. One source says the double middle name is a nod to both Schulman's and Perlongo's respective fathers.
How they met and where it all began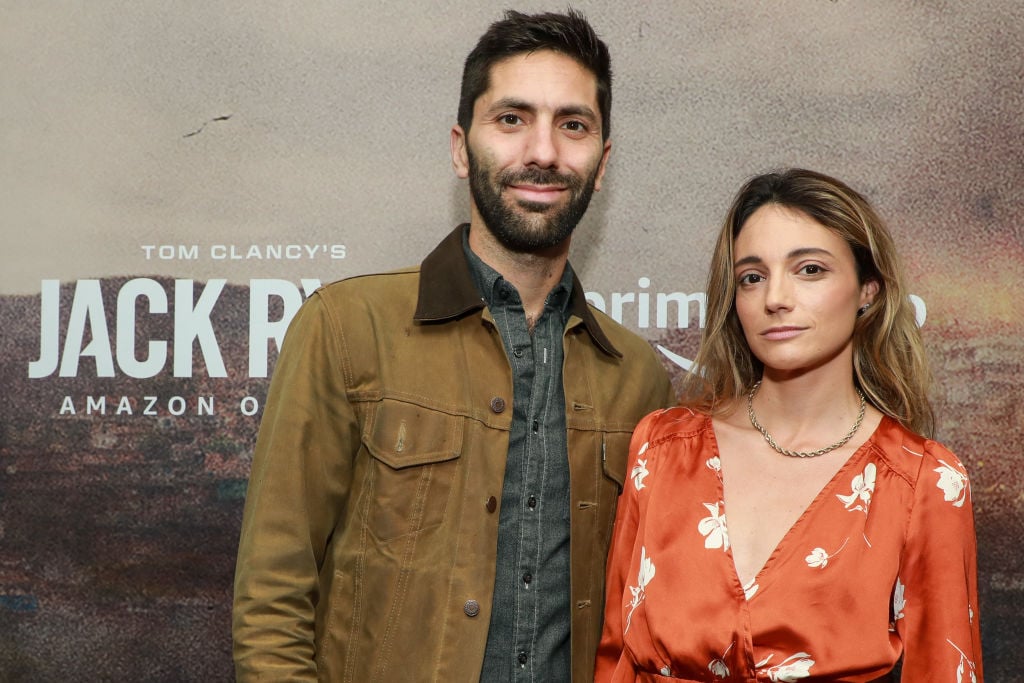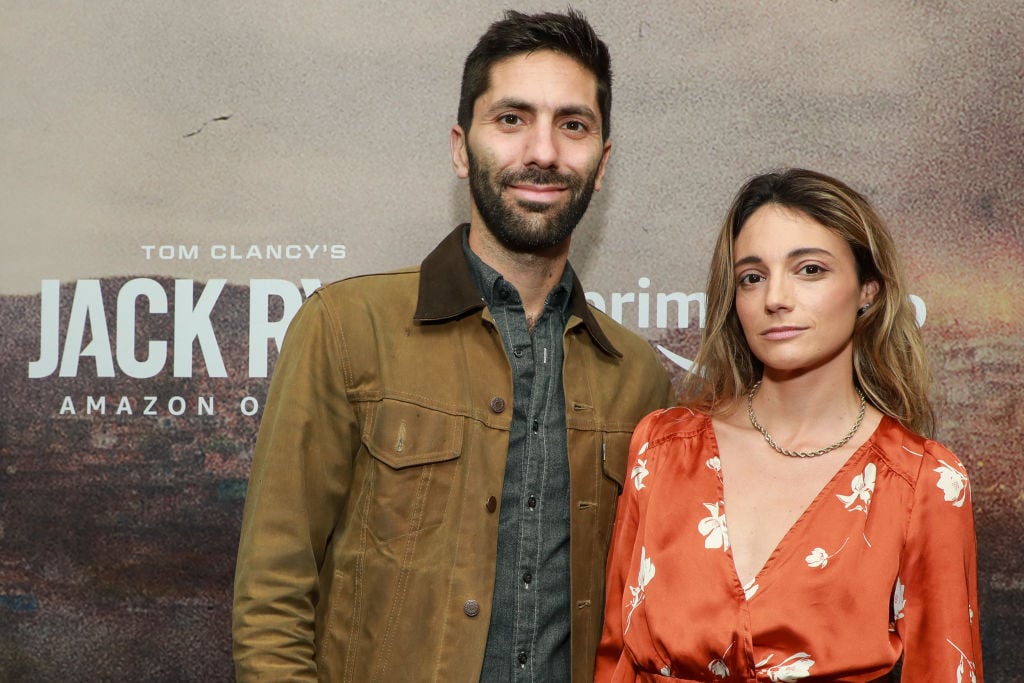 Nev Schulman and Laura Perlongo met on Instagram back in 2015, when they exchanged DMs. Schulman asked Perlongo to dinner and picked her up on his motorcycle. They did break up briefly, according to Schulman, in an interview with Us Weekly. He felt he was almost 'too in love' and, having been recently hurt by a previous relationship, wasn't sure he was ready for something new. He went on to admit that he screwed up with Perlongo and had to win her back. Perlongo did eventually take him back; about the same time, she became pregnant.
Laura Perlongo's Catfish involvement
Laura Perlongo has made a few appearances on Catfish before, although brief. Nev Schulman has video-called home for input from his beloved. She has begun to co-host the popular show with her husband as of last season. Perlongo was asked what it was like to work with her husband. According to heavy.com, she enthusiastically cites how fun and exhausting it is to see what he does daily. She goes on to describe the emotional life as "substantial."
Who is Laura Perlongo?
Laura Perlongo is a wife and mother but is also a freelance writer and photographer. She is witty, and her humorous nature has helped her earn over 230,000 Instagram followers. She's launched a Facebook series called We Need to Talk. The couple uses this platform to help couples resolve relationship issues. In an interview with Good American, Perlongo says, "it's a blast because Nev and I go through the same stuff and get into the same fights as everyone else. It's fun to talk about it alongside other couples." Perlongo also contributes content with her husband for ATTN, an L.A.-based media organization dedicated to social activism.
How she describes herself
According to Laura Perlongo's LinkedIn profile, she focuses her writing efforts to speak to the millennial generations. She also works as a freelance creative director. She's a Boston University graduate (2007) and categorizes her top skills as writing, concepting, directing, and photographing. She cites some of her interests, including the internet, film photography, self-loathing, humor, surveillance, honesty, and love.
It's good to know that a former catfish victim can ultimately find true love. Fans love the Catfish show, and they love Nev Schulman. From what we can tell, the fans love Laura Perlongo too. Her witty charm and the couple's continuous effort to discuss real-life relationships makes it easy for almost anyone to identify with them.