Who Is NFL Quarterback Michael Vick's Wife, Kijafa Vick, and How Many Children Do They Have?
NFL quarterback and sports analyst, Michael Vick, has had a colorful career. He's had extreme highs and extreme lows and at one point, was unsure what his future would be in the league. Through it all, his wife, Kijafa, has been by his side along the bumpy ride. He's credited having Kijafa's support with helping him transition from a boy into a man.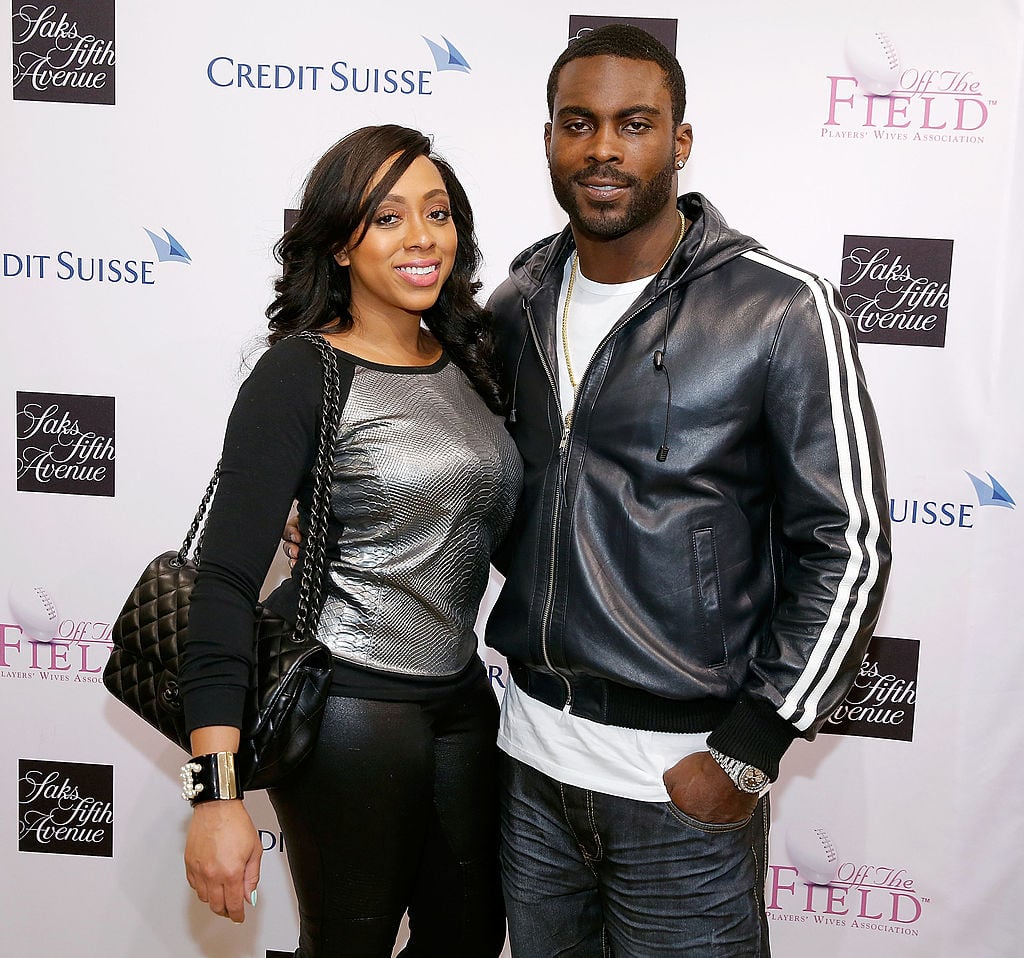 Who is Kijafa Vick?
Kijafa is a Philly girl. She met her now-husband at a club in Virginia. She told NBC Philadelphia ahead of their wedding, "He came over and got my number and we've been talking ever since." He proposed to her on her 29th birthday in 2009. 
They married in Miami at the Fountainbleu Hotel in 2011 in a $300,000 ceremony.
She owned her owns South Philadelphia clothing and accessories boutique, PnkElephant, which is now online. She also co-owns My Hair Closet, a hair wig and hair weave line. 
Kijafa stuck with the NFL star through the worst of times when he served a prison term after being convicted for his involvement in a dogfighting ring. The media counted him out and he was dropped from the Atlanta Falcons. Michael faced years of intense media scrutiny following the incident. Kijafa was also by his side when he filed for bankruptcy after being cut from his team. Things later paid off when Michael signed a $100 million deal with the Philadelphia Eagles. 
When NBC asked what kept her and Michael strong, she responded:
"I like Mike 'cause he's humble. He's really, really down to earth. You wouldn't think that somebody of his stature would be just like a regular guy. He's so chill . . .He's not cocky. He's not what a lot of people think that he is. I think the media portrays him to be a monster…a mean person. He's not like that. He's a gentle giant."
Kijafa also added television to her name when she co-produced The Michael Vick Project, which documented Michael's return to the NFL after being in prison for two years. She later went on to star in and executive produce the VH1 reality series, Baller Wives. 
How many children does Michael Vick and Kijafa Vick have?
Michael and Kijafa already had two daughters, Jada and London, when they married in 2011. Michael also has a son, Mitez, from a previous relationship. 
In June 2017, the pair announced they were expecting their third child together. They welcomed a boy, Michael Vick Jr., in November of the same year. 
"Christmas came early for us this year," she captioned an Instagram photo of Michael cradling their newborn son.
The Vicks share many of the family moments on Instagram. From holiday cards to tropical vacations, it's clear that family is most important to them both. What a beautiful family!