Who Is Nick Cannon's Pregnant Ex, Brittany Bell?
Nick Cannon loves the ladies, and apparently, the ladies love him back. The former husband of Mariah Carey is expecting another child with his ex, Brittany Bell. While Cannon's family is expanding, his love life is confusing as model Jessica White has been hinting that they've rekindled their flame.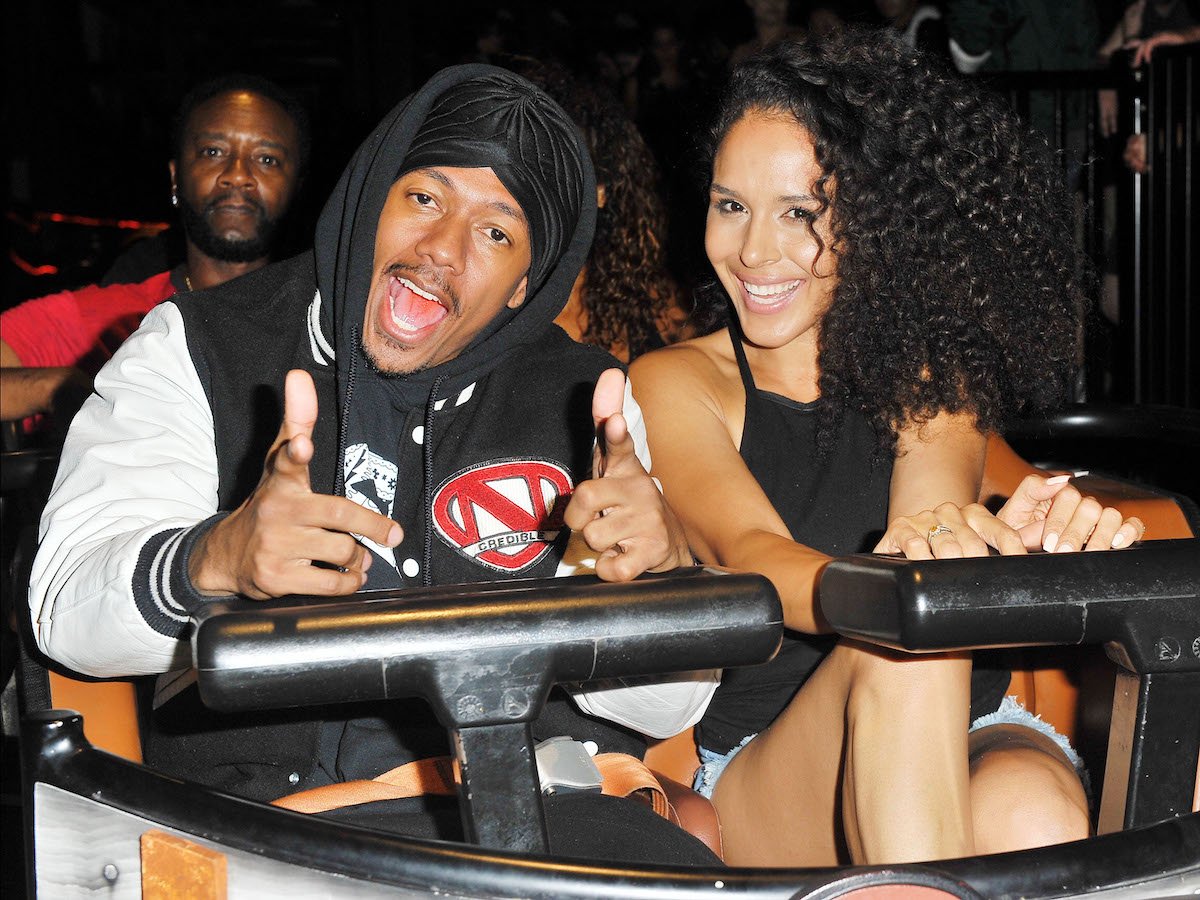 Brittany Bell and Nick Cannon share a son 
Bell is an accomplished model. The 32-year-old is a native of Guam and had success in the pageant world. She's held several titles, including being crowned Miss Guam in 2014 and Miss Arizona USA in 2010. A graduate of Arizona State University, Bell worked as a dancer for the Pheonix Suns for three years.  
Bell and Cannon have been close friends for years. He revealed that their families grew up together in the same housing project in San Diego, as reported by Daily Mail. Cannon told Vlad TV that he and Bell connected due to their shared spiritual beliefs. Despite their closeness, and them being intimate, he explained that they were never in a relationship and that Bell was accepting of such.
"She was somebody that I would go to for advice about my life and situations, and she was just one of those spirits that I could confide in, and obviously, you grow closer," he told Vlad. "She knew what I was about. I never hid anything. I never lied."
In 2017, their son Golden was born. Cannon also told Vlad that the two are close as co-parents and Bell even jokes with him about his bachelor lifestyle. "She gets to see two dynamics because I'm never going to lie, I'm going to front," he said.
Brittany Bell is currently expecting another child by Nick Cannon though Cannon is rumored to be dating Jessica White
Bell announced in June 2020 that she was expecting her second child. In an Instagram post of her son wearing a cape that read "big brother," Bell captioned the adorable picture, "And now you know. We are so happy."
It was later confirmed that Cannon is the father of Bell's unborn child. Interestingly, Cannon is rumored to be back with his on-again-off-again girlfriend, Jessica White.
The two first started dating in 2015 while Cannon was going through his divorce with Mariah Carey. White fueled speculation that she and Cannon reconnected after she posted a tribute post to Cannon to her Instagram page, the same day that Bell announced her pregnancy.
White recently posted another tribute to Cannon, leaving fans wondering about the status of their relationship and questions about Bell's pregnancy. In response to a comment left under the photo, White clarified the overlap between the two relationships and confirmed that she and Cannon are currently an item.
Related: Has Nick Cannon Rekindled His Relationship With His Ex, Jessica White?
"Nick and I have been together off and on for years. Their new child was conceived when we had temporarily broken up. Any child is a blessing. This is the last time I will answer these questions. I am no home-wrecker at all," White wrote.
White also shared in her Instagram story that she is hopeful that her, Cannon, and the mothers of his children are able to form a bond for the sake of their family.