Who Is Nicki Minaj's Husband Kenneth Petty?
 Nicki Minaj is officially married. Fans knew the big day was coming, but they weren't sure when.
The rapper told fans on her radio show that she got a marriage license, but she announced in a recent social media post that they had taken the big step. Minaj has found the Ken to her Barbie but it's not all smooth sailing: Her new hubby, Kenneth Petty, has a troubled past. 
Nicki Minaj's husband has a criminal history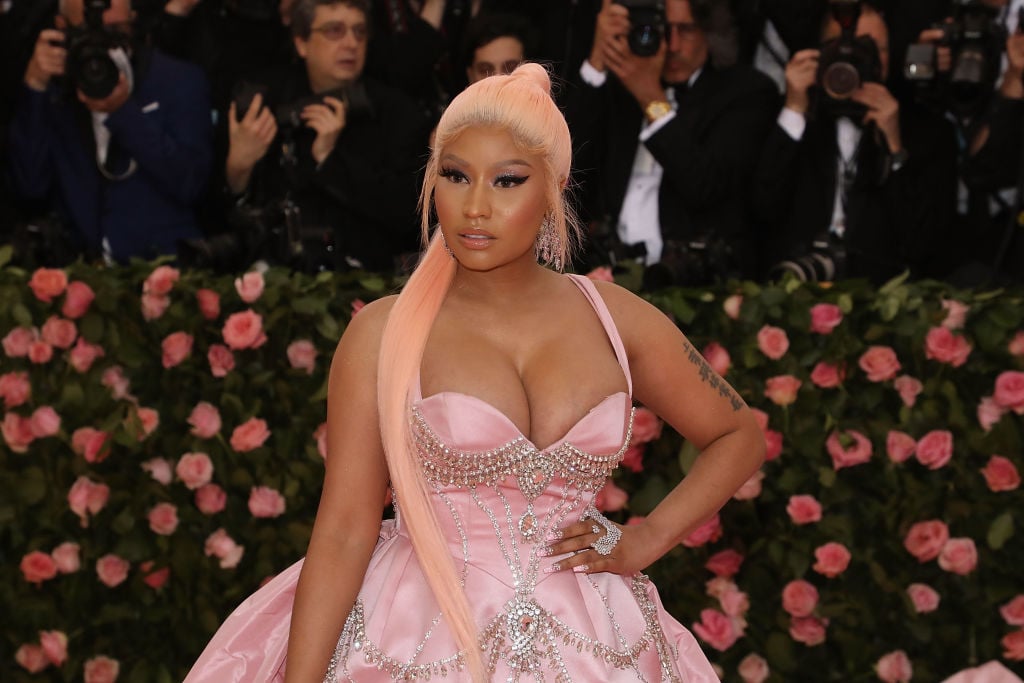 Everyone has a past but Petty's criminal history reveals a serious violent streak. His first arrest — that we know of — was for attempted rape in 1994. The girl in question was 16, and although we don't know all of the details of what happened, we do know there was a weapon involved.
According to official reports, Petty wielded a "knife/cutting instrument (e.g., axe, ice pick, screwdriver, switchblade, Kung Fu stars, cane sword, etc.)" during the attack. Petty is still on the sex offender registry after that incident.
That's not even his worst conviction: In 2006 he was convicted of manslaughter. He shot someone "with a loaded handgun (sic) multiple times thereby causing his death." If you're wondering why he went away for manslaughter and not murder, you're not the only one. It turns out he was charged with murder but made a deal with the prosecutor. He was sentenced to 10 years but only served 7 years. 
After his release in 2013, he was put on probation. His probation ended in May of 2018. 
Nicki Minaj and Kenneth Petty have a history
When confronted with concerns about her new husband's criminal history, Minaj usually defends him by saying that he was a teenager at the time. She says he's changed now, and she would know: It turns out, she knew him back then. 
Petty is a really normal, everyday guy — except for the criminal activity. Minaj met him back when they were teenagers before she was famous. She says he was one of her first loves. It's pretty romantic that the two have gotten back together and are now married after living such different lives.
Is Nicki Minaj rushing things?
There are a few hints that Minaj may be rushing into this because she feels like she's running out of time to start a family. First of all, we know she does want to start a family ASAP. She announced on social media that she's retiring to focus on the next phase of her life.
"I've decided to retire & have my family. I know you guys are happy now. To my fans, keep reppin me, do it til da death of me, X in the box- cuz ain't nobody checkin me. Love you for LIFE."
Minaj also posted something that suggests she thinks that she and Petty are running out of time to start their family. She captioned the post announcing her relationship with: "It's no secret … that both of us … are running out of time."
Yes, those are lyrics to an Adele song, but it also could be a hint that Minaj is trying to move things along and start a family. Especially since less than a year after that announcement, the two are married.