The term highwire-walker usually brings to mind images of the circus a hundred years ago, but Nik Wallenda is continuing his family's tradition of performance today.
He's walked across Niagara Falls and Times Square on a highwire while drawing huge crowds that make the tents from circus history look like child's play. Titled the King of the Highwire, Wallenda's story will inspire and amaze you.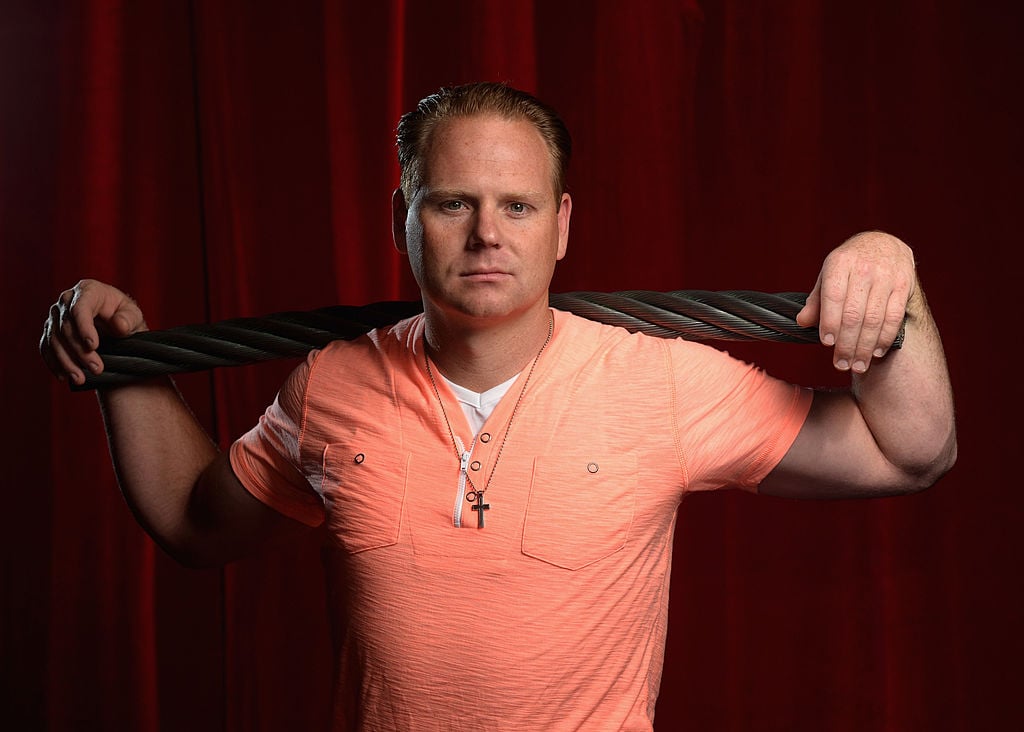 The highwire is in Nik Wallenda's genes
According to his website, Wallenda has 25 generations of circus performers in his family tree. He walked the highwire before he was even born, thanks to his mother. She continued to cross the wire six months into her pregnancy.
Taught by his family, Wallenda's first circus performance was at the age of two years old, when he played a mini clown that was carried around in a pillowcase. He also began walking the highwire that same year but wasn't allowed to perform in public until he was 13 years old.
Wallenda's family began their tradition of highwire performing in the Austro-Hungarian empire of the 1780s. His great grandfather can be credited with bringing the family to America, where he established The Greatest Show on Earth, during the depression era.
The acts included a seven-person chair pyramid, in which performers balanced on a wire and stacked themselves four rows high. Today, when Wallenda performs, he does it to honor his great grandfather.
Wallenda's modern family is still full of performers. In addition to both his parents, Wallenda's sister, Lijana Wallenda, and his wife, Erendira Wallenda, are also high-walkers. His wife is from a famous Mexican circus family. So their three children have high-walkers from both sides of the family, just as Wallenda himself.
Nik Wallenda's high-walk dedication to his grandfather
In 1978, at the age of 65, Wallenda's grandfather, Karl Wallenda, fell to his death while performing on the highwire in San Juan, Puerto Rico. The accident wasn't due to his skills but to faulty rigging. His fall devastated the family.
But in 2011, Wallenda and his mother crossed the same San Juan highwire that his grandfather had fallen from. In the middle of the wire, at the point of his fall, his mother sat on the wire, while Wallenda continued around her. When he reached the end, he blew a kiss in his grandfather's honor.
The event helped Wallenda and his family heal from the trauma that their grandfather's accident caused. Even though it happened before his birth, the accident had a huge effect on Wallenda's life.
"I've had nightmares since I was a child seeing the video of my great-grandfather falling, and it's sort of haunted me my whole career," Wallenda said of the accident.
Nik Wallenda's surprising highwire achievements and the accident that almost put an end to it all
Wallenda has crossed a huge number of extraordinary wires, including across the Grand Canyon, Niagara Falls, and Times Square. The Grand Canyon crossing marked his eighth world record. He has also hung from a helicopter and crossed the Charlotte Motor Speedway racetrack. Wallenda says his goal is to "inspire people around the world to follow their dreams and never give up."
An accident in 2017 left a huge mark on the Wallenda family. Eight performers, including Wallenda and his sister, Lijana, were attempting a pyramid when they lost their balance. Five performers were seriously injured when they fell more than 40 feet, including Lijana, who broke every bone in her face. The incident reminded everyone of their grandfather's terrible fate years before. But in this instance, everyone survived. Lijana was able to recover and return to the wire.
Nik Wallenda and his family are an amazing example of what humans can accomplish, with enough hard work and dedication. To see more his incredible stunts, check out Wallenda's Instagram.