Who is 'Normal People' Actor Daisy Edgar-Jones?
Normal People has been blowing up on social media. The show's release on Hulu has generated a lot of discussions and positive recommendations. The premise of the show revolves around two main characters and their perpetual love story and dynamic they cannot seem to escape over their young adult years. Intimacy and relationships are two themes the Hulu show is so well-known for. In addition, many people are surprised to learn that the show is actually based on Sally Rooney's novel. Since the show has taken off, many fans want to know more about the actor Daisy Edgar-Jones. Find out everything viewers will want to know about the impressive actress.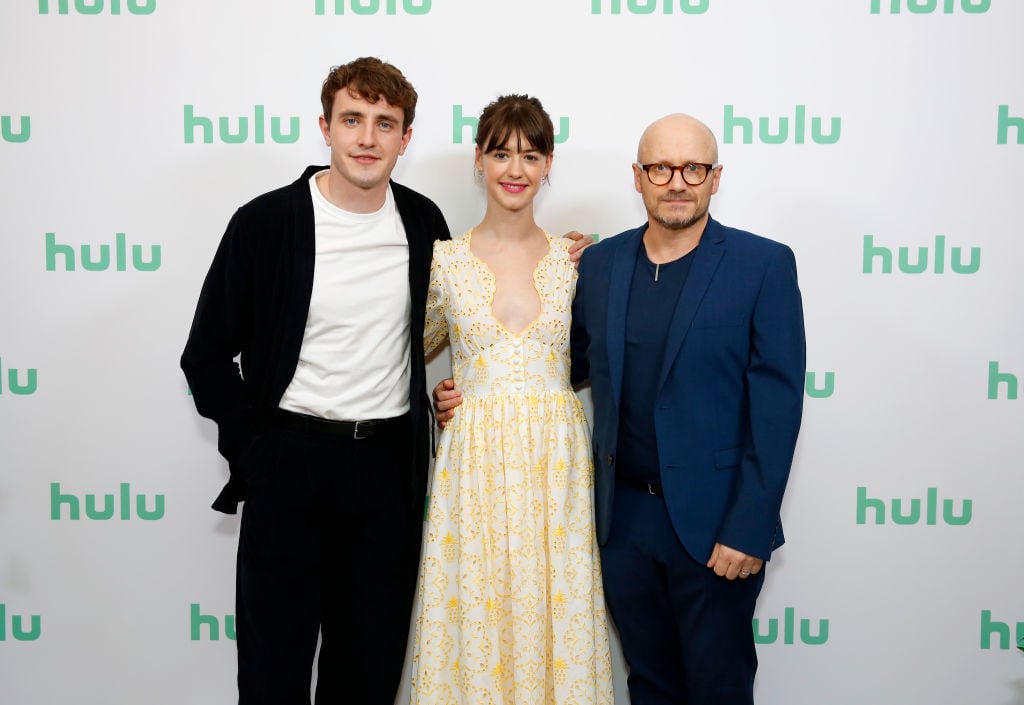 Who is Normal People actor Daisy Edgar-Jones and how did her acting career begin? 
Edgar-Jones' acting career has been getting a lot of positive attention for her role in Normal People. However, many fans are wondering how it all began for the young actress. Edgar-Jones was born in London in 1998. From a young age, she began working and studying with the National Youth Theatre. Before she even turned 18 she had already landed her first professional job in the acting industry. She played the character of Olivia in the British show Cold Feet. Since then, she has gone on to build her career in the acting industry. Currently, she is best known for playing Marianne on Hulu's Normal People.
Who is Daisy Edgar-Jones dating?
Fans and viewers of Normal People are dying to know more about the beloved actress' personal life. Many people are curious if Edgar-Jones has any love interests at the time, and the answer is yes. The star is dating Tom Varey, a fellow actor. Varey is 29 years old and best known for his performance in Game of Thrones. Though the relationship seems relatively new, the couple appears to be happy. 
What has Daisy Edgar-Jones said about the show Normal People?
It is clear that Edgar-Jones loves Normal People. The famous actress recently did an interview sharing some of her thoughts on the new show. Her candid nature and charming personality came across in all of her responses. 
Edgar-Jones praised the show for many reasons, and she definitely thinks the show is doing many things right, to say the least. One thing that Edgar-Jones brought up was the intimacy and authenticity of the sex-scenes. When explaining why she thought the scenes were so special she said, "I am really proud of those [sex] scenes in particular because I think they are really truthful and well-explored." Fans and viewers definitely agree.
Edgar-Jones learned a lot from the empowering character she plays on the series, but one lesson that stuck out to her was her new interpretation of the word "normal". When speaking in her interview the actor explained, "For me, what I gained from doing this series is my understanding of the word. I think normal is so messy. It's like a big scribble. I think that's what life is like for everyone. And I think there's times where Marianne and Connell's relationship is not healthy, it's not a positive thing." Fans of Normal People can't get enough of the talented star. 
Edgar-Jones' performance and abilities to authentically portray exploring intimacy are two of the reasons Normal People is such a huge success. Fans and viewers of the new show are anxious and optimistic there will be more seasons down the line. Hopefully, Edgar-Jones will continue to share the inside scoop in the future.