Who is Novak Djokovic's Wife, Jelena Djokovic?
Novak Djokovic is one of the most successful tennis players in the world, whose name is frequently mentioned with the two other greats he competes against often Rafael Nadal and Roger Federer. But while playing the latter at Wimbledon in July 2019, Novak's wife's name made headlines.
Cameras at the event captured several shots of Federer's wife, Mirka, but none of the woman married to Novak because she wasn't in attendance. This led to plenty of questions about why Jelena Djokovic wasn't at the match cheering on her husband and if they were having marital problems. Here's more on the reason she wasn't there, plus a few other things about the couple including, how long they've been married and how many children they have.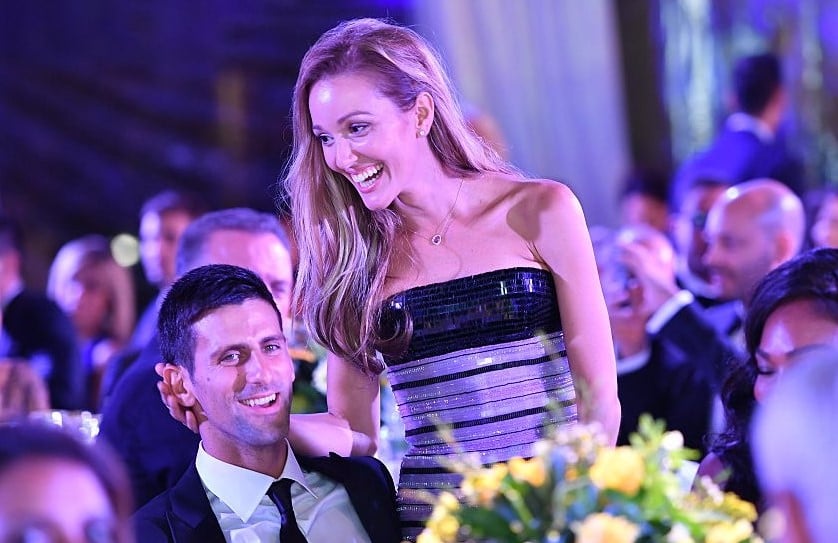 They're high school sweethearts
Jelena was born on June 17, 1986. She and Novak have been together since they were teenagers. They met in high school and started dating in 2005.
Nine years later, the couple tied the knot. At the time, Jelena was pregnant with their first child.
"Seeing her for the first time in her wedding dress, smiling and walking towards me… She looked like an angel," Novak told Hello. "I was trying to be present in that moment and memorize it. I was focused on her, and her smile, and our baby. It really was a perfect moment."
Jelena also recalled how she felt at that moment and said, "I was very nervous and everything seemed a blur. I was seeing him through tears and immediately started crying when I saw him. I was just so happy and probably being pregnant makes it quite difficult to control the emotions. I am so blessed to have him in my life. I couldn't ask for a better partner than him."
Jelena is also business partners with her husband as she is the co-founder and director of the Novak Djokovic Foundation.
How many children they have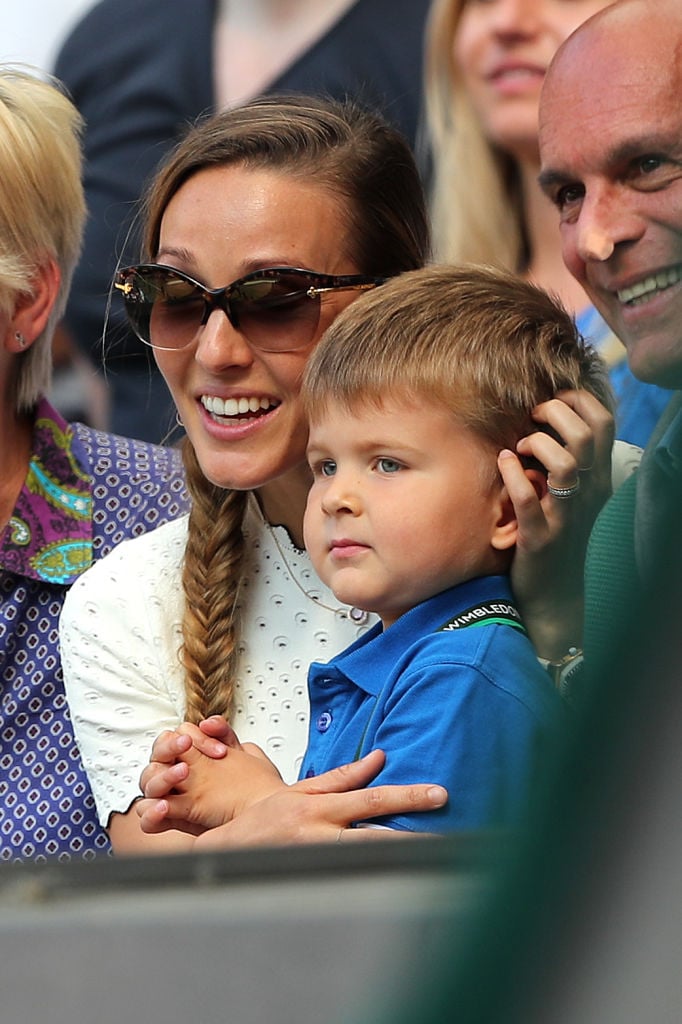 Today, Jelena and Novack have two children.
Shortly after saying "I do," they welcomed their son, Stefan, into the world. Then in 2017, their daughter, Tara, was born. The couple refers to their kiddos as "little masters."
"There is so much that we can learn from children, it's quite incredible," Novak told ESPN. "My wife and I, we call both our children our little masters. Because they are just able to be so present and fully engaged in the moment, and then they are able to move on from something that has happened."
Jelena was not on hand to see her hubby play Federer in the Wimbledon final, because she was looking after their daughter. The pair's son though was in attendance watching his dad alongside Novak's mother and father.
"It's extra special sharing it with my son in the crowd and my parents, the whole team," Novak told reporters. "My wife and my daughter are here in London, but they're at home. So I give them a big, big hug."
The Serbian tennis player then gave a special message to his wife saying, "I love you and I'll see you soon."
Read more: Who is Roger Federer's wife, Mirka Federer?