Who is Olivia Rodrigo? Everything We Know About the 'Drivers License' Singer
Find out who Olivia Rodrigo, the 'Drivers License' singer and 'High School Musical: The Musical – The Series', is.
Who is Olivia Rodrigo? Rodrigo, star of the Disney+ show High School Musical: The Musical – The Series, has been a growing star ever since the show's debut in fall 2019. Rodrigo stood out to the audience for her soulful singing voice and charismatic presence on camera, and fans have been eagerly waiting for Rodrigo to release original music for some time now.
Well, the star made her audience plenty pleased on Jan. 8 by releasing her first song independent from the series, "Drivers License." Read on to learn more about the actor and her career.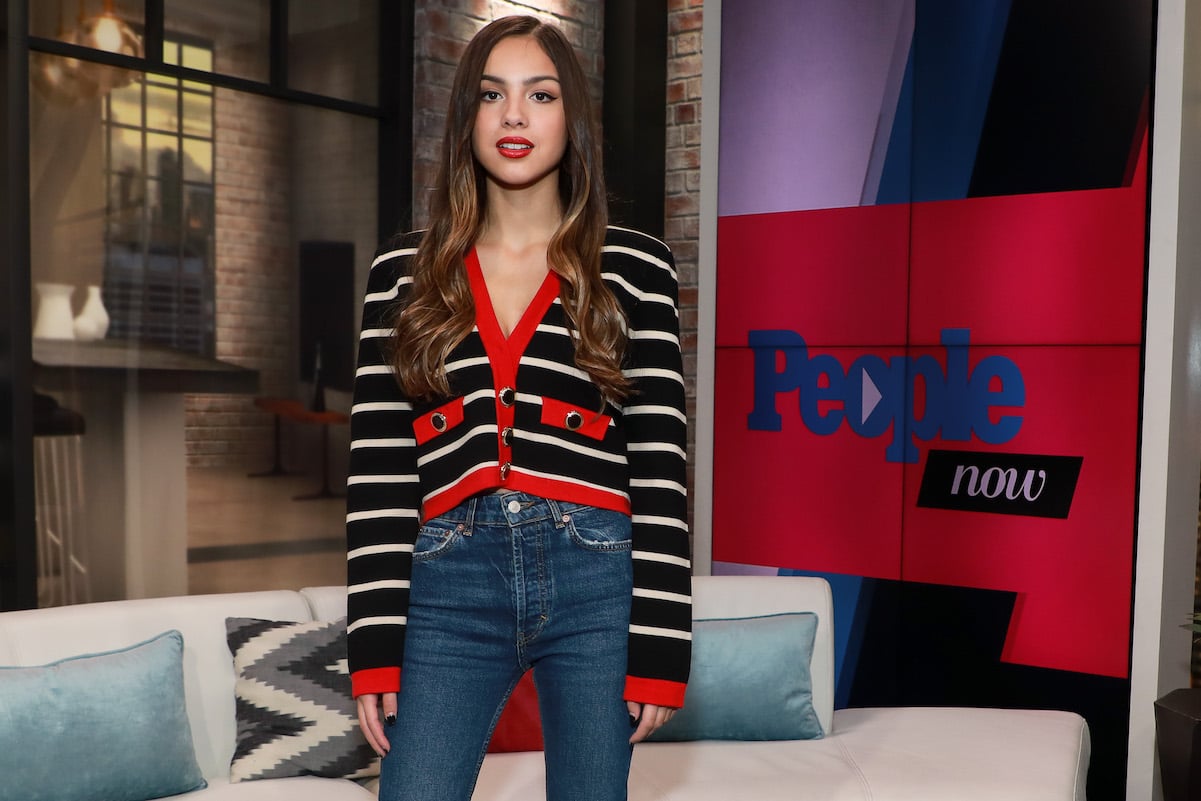 What was Rodrigo's big break?
Rodrigo's first acting credit is as Grace Thomas in the direct-to-video 2015 American Girl movie, Grace Stirs Up Success. Two years later, Rodrigo guest-starred on Fox comedy New Girl as Terrinea.
Rodrigo started to become a household name among kids and teens, though, in 2016 when she started her acting career on the Disney Channel.
Rodrigo's Disney Channel and Disney+ acting career
Rodrigo got her first starring TV show role as Paige Olvera on Disney Channel's Bizaardvark in 2016. She played the role until 2019, and during that time period, participated in Disney Channel Stars: Ducktales Theme Song (2017) and Disney Channel Stars: Legendary (2018) as herself.
In 2019, Rodrigo scored big, nabbing the lead role of Nini on Disney+'s High School Musical: The Musical – The Series. The show takes place at the real high school location where High School Musical was filmed. The fictional high schoolers in the show put on a performance of the 2006 Disney Channel Original Movie as their school musical. Rodrigo's character Nini plays Gabriella Montez in the school production. Yes, it's meta, and yes, fans can't get enough.
High School Musical: The Musical – The Series was one of the first pieces of original content hosted on the Disney streaming service when it launched in November 2019, making it a must-see for people who subscribed to it right away.
After a production hiatus due to the coronavirus pandemic in 2020, the show resumed filming season two in October, per the LA Times. In December 2020, the cast gathered together for High School Musical: The Musical – The Holiday Special.
Rodrigo's music career
While Rodrigo's voice is found all over the High School Musical: The Musical – The Series' album, Jan. 8 marks the first time she released her own music. In an interview with Entertainment Tonight alongside HSMTMTS co-star Joshua Bassett in December 2020, Rodrigo revealed that she recorded her debut EP during quarantine in 2020.
"Both of us are really creative and it was kind of nice to have some time to sit with yourself and your thoughts and your ideas and kind of have time to mine that out," Rodrigo said in the interview. "Joshua actually challenged me to write a song every day of quarantine. We both fell off a little bit, but definitely challenging myself creatively was something that happened a lot over lockdown."
If Rodrigo's release of her first single is any indication, her songwriting and singing are sure to be a powerful combination, ensuring a promising music career for the young star, in addition to her acting success, as well.