Who Is Olivia Rodrigo's 'Drivers License' About?
Exactly who is Olivia Rodrigo's hit song 'Drivers License' about?
Olivia Rodrigo might be known to many fans of Disney programming for her acting work in High School Musical: The Musical: The Series. Still, for pop culture fans who haven't yet tuned into the Disney+ series, Rodrigo's name rings a bell for an entirely different reason.
The up and coming young performer has made a name for herself in recent months thanks to her musical career — specifically, a hit tune called "Drivers License" that hit the charts in January 2021 and has been making waves ever since. With more music from Rodrigo on the horizon, many fans are dissecting the song "Drivers License," and trying to figure out what exactly inspired the young singer to write the song. 
How did Olivia Rodrigo get started in the entertainment business?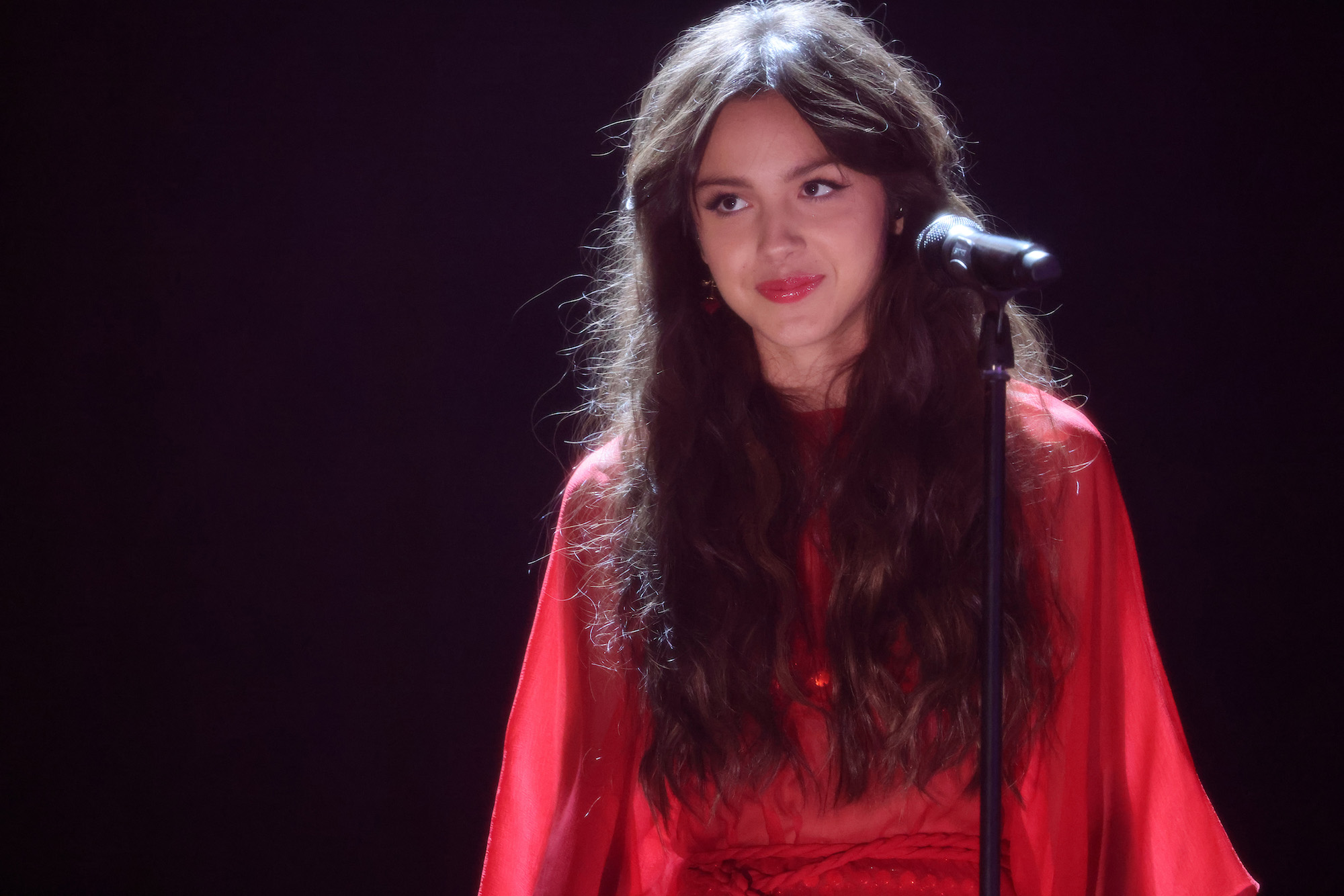 Rodrigo was born in California in 2003. When she was only six years old, Rodrigo started taking acting lessons, with the goal of eventually breaking into the entertainment industry.
It didn't take her long to get her foot in the door, and she quickly started booking commercials for brands like Old Navy. Shortly after her debut on television in commercials, Rodrigo began landing bigger parts — and in 2016, she began appearing in a prime role in the Disney Channel series Bizaardvark. 
For three seasons, Rodrigo played Paige Olvera in Bizaardvark. Following her work in that series, the young actress was cast in the 2019 Disney+ production High School Musical: The Musical: The Series.
Not only did Rodrigo's character Nini Salazar-Roberts allow her to flex her acting muscles, but it also allowed her to explore her musical capabilities, contributing several songs to the show's soundtrack. 
Olivia Rodrigo recently released her debut studio album
In 2020, not long after Rodrigo rose to prominence for her work with Disney, she was signed to a record label. Rodrigo got right to work, and in January 2021, she released her debut single, "Drivers License." The song became a huge hit for Rodrigo, breaking streaming records and catapulting Rodrigo to worldwide fame as the next pop icon to watch.
A few months after "Drivers License" started streaming, Rodrigo released another single, titled "Deja Vu" — and in May 2021, she launched her debut studio album, Sour. Not only did the album solidify Rodrigo's status as not just a one-hit-wonder, but it earned her acclaim from critics who compared her songwriting style and expressive voice to artists like Taylor Swift. 
What do fans think Olivia Rodrigo's single 'Driver's License' is about?
With Rodrigo earning new fans by the day, many of her diehards are diving deep into the stories behind her songs, learning what makes the young artist tick, and what inspires her creatively. Her breakout hit "Drivers License" is a lyrical journey about a girl who drives around her hometown, seeing old friends and acquaintances and reliving the love story that she shared with her former partner. Some fans have already surmised that the song could be referencing Rodrigo's own rumored relationship with Joshua Bassett, her co-star on High School Musical: The Musical: The Series.
According to Insider, "Drivers License" not only seems to make reference to Bassett, but to his alleged girlfriend, Sabrina Carpenter as well. Bassett has indirectly alluded to being the subject of the song by actually selling merchandise that referenced it — but as for Rodrigo, she has never commented on whether Bassett provided the inspiration for the hit tune. For now, it seems as though fans will just have to speculate.