Who is Patrick Dempsey's Wife?
Over the years, Patrick Dempsey has shared his passion for acting with the world. The talented star has created an excellent reputation for himself. It should be of no surprise that Dempsey's most memorable role took place on the set of Grey's Anatomy. For 11 seasons the attractive actor played the character of Doctor Derek Shepherd. As fans and viewers of the longtime running ABC series already know, his character more frequently went by McDreamy, a nickname that reflected the doctor's good looks, charming personality, and impressive skills in the OR. The medical drama put Dempsey on the map in a profound and groundbreaking fashion. 
However, the talented star who won over the hearts of so many television fans has also appeared in quite a few films. Made of Honour, Enchanted, and Bridget Jones's Baby, are just a few of popular titles that Dempsey has been cast in over the past two decades. Aside from his career, Dempsey seems to have a very fulfilling and loving personal life as well. Take a look back at the actor's journey in the spotlight and in life.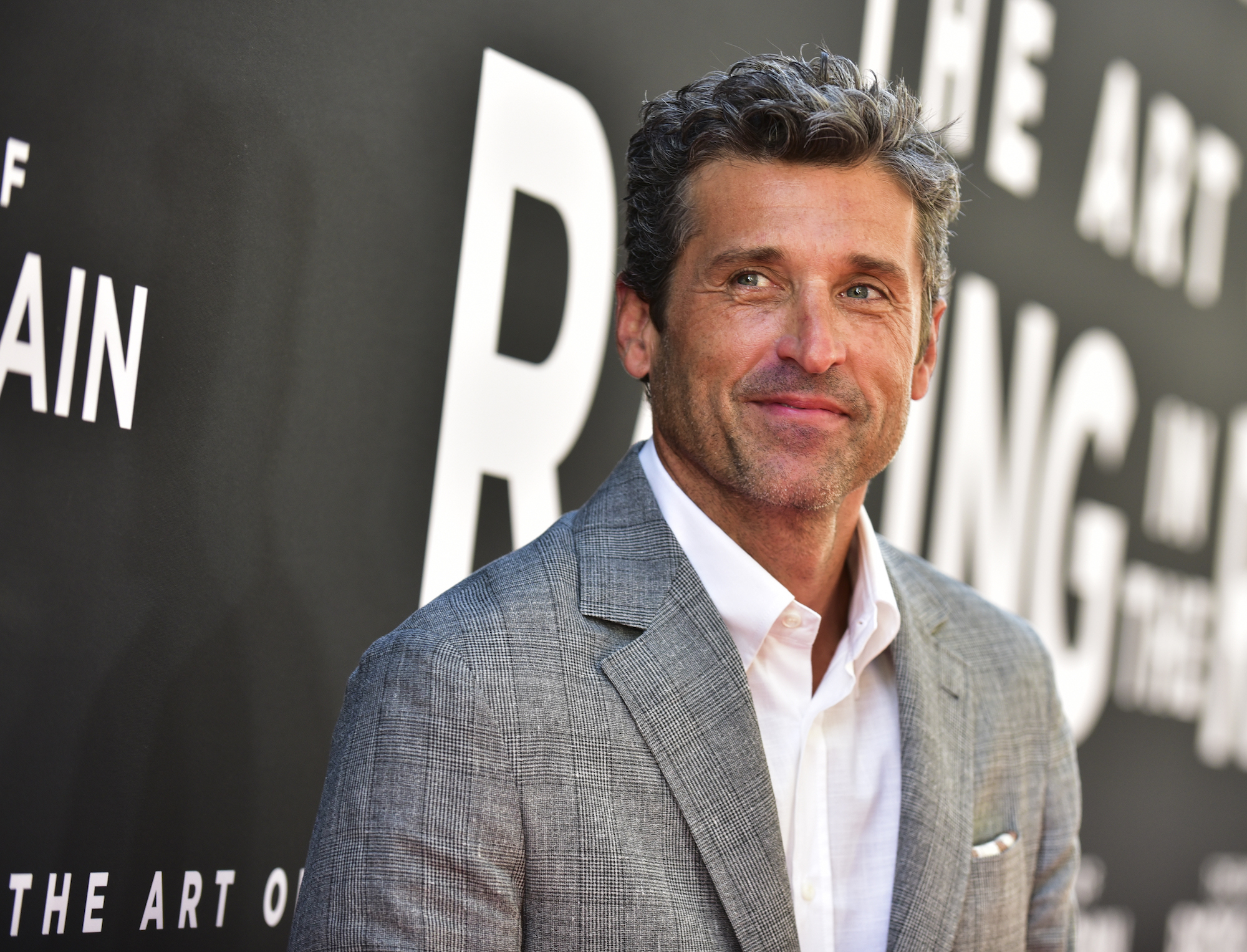 Patrick Dempsey's infamous love story on 'Grey's Anatomy'
It is no secret that Dempsey has quite a reputation for his good looks. Many of his fans and followers are probably wondering if there was or is any truth to the love story the fans and viewers of Grey's Anatomy watched play out on-screen between Derek Shepherd and Meredith Grey. Some people may be disappointed to learn that it was all fiction. Dempsey and Ellen Pompeo's powerful and compelling performances on the series had so much of the world convinced or hopeful that there may be a real spark between the two individuals, but, as fate would have it, Dempsey had already found his person before the show had even premiered. 
Is Patrick Dempsey married? 
According to Good Housekeeping, in July of 1994 Dempsey scheduled a haircut, and he had no idea that he was about to meet his future wife. After three years of cutting his hair, Dempsey finally asked Jillian Fink on a date. The rest was history. The couple decided to make their love official in July of 1999. The ceremony took place at Dempsey's family's farmhouse in Maine. 
A glimpse into Patrick Dempsey's family life
Some people may be shocked to learn that Dempsey is in fact a dad. Shortly after their marriage, the happy couple welcomed their first child and only daughter, Talula Dempsey, in February of 2002. About five years later their family grows by two with the addition of twins. Sullivan Patrick and Galen Darby may have been a surprise, but were a very welcome addition. A lot has changed since the pair's babies were born. Dempsey's daughter has just graduated from high school while his sons avidly follow in his footsteps when it comes to the sport of riding. 
Currently, Dempsey and his wife have been married for 21 years. Over the years the couple has always been very honest and open about their journey together. In 2015 Fink had filed for divorce, however, just one year later, she requested the paperwork be dismissed. When Dempsey spoke about this period of their lives he explained, "You have to work at everything." Dempsey went on to elaborate on how sacrifices are essential, and he admitted to spending too much time riding.
Both individuals seem incredibly happy, and it seems like they definitely made the right call. Not to mention, the couple's story reflects strength and loyalty. Hopefully, as time goes on, the actor continues to share his photographs, posts, and interviews about his family that so many of his fans adore.