Who is 'Power' Star Omari Hardwick's Wife, Jennifer "Jae" Pfautch?
Power fans have had the pleasure of seeing its star, Omari Hardwick, play the role of Ghost for the past six seasons. It's no secret that Hardwick is eye candy and women giddily enjoy his steamy love scenes aired on the show. Unfortunately for them, they don't have a chance with their television crush. Harwick is a happily married man and father of two. He's been married to Jennifer Pfautch-Hardwick since 2012 and she was with him long before he landed the defining role of his career.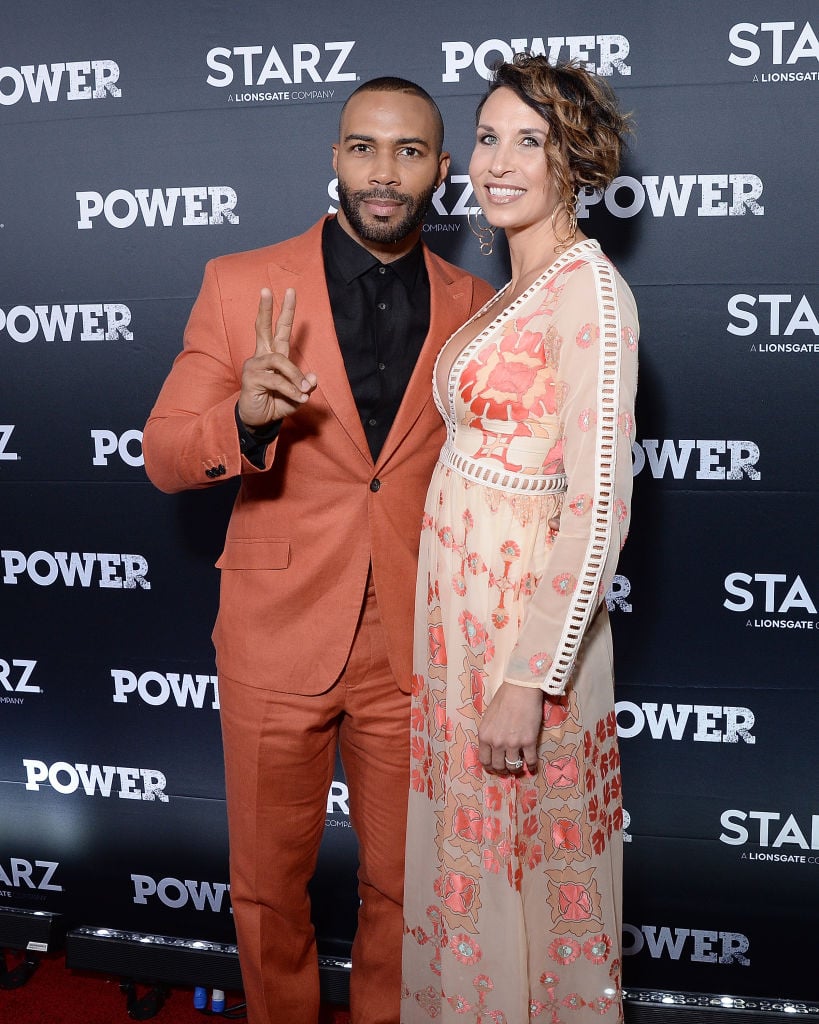 Who is Omari Hardwick's wife, Jennifer "Jae" Pfautch-Hardwick?
Pfautch-Hardwick has remained private in comparison to her Hollywood hunk of a husband but she's had her own career success and at one point, was the higher earner in their relationship. She got her start in public relations as a publicity assistant with the famed Creative Artists Agency (CAA) for a year before going on to become a celebrity publicist with Paradigm Talent Agency.
Pfautch-Hardwick received her formal training for the business as a communications major at California Lutheran University. She interned at NBC's Primetime Entertainment Publicity Department in Burbank, California during her collegiate career. 
After Hardwick's career took off and they started a family, Pfautch-Hardwick switched gears and left the world of PR. According to her website, she now uses her platform to promote positivity through motivational blogs. Her site also features lifestyle tips for the everyday woman, including fashion, relationship advice, and recipes. 
She's a huge supporter of her husband's work and is often side by side with Hardwick at entertainment events. Her Instagram account is filled with family photos and artistic shots of herself and her favorite things. 
Omari Hardwick has shared his love for his wife publicly
Hardwick has kept his family out of the spotlight as much as possible due to access of the media. They Hardwicks try to raise their two children, Nova and Brave, with as much normalcy as possible, despite Hardwick's acting career.
There's been much criticism of their relationship due to being in an interracial marriage. Many fans, particularly women, have been critical of Pfautch-Hardwick specifically, and of her appearance. Hardwick has always come to his wife's defense. 
In one memorable debate with a fan, Hardwick responded to a fan who called into the popular radio show, The Breakfast Club, and complained about Hardwick's reaction to her asking for a photo and him snubbing her for not acknowledging his wife or children – whom he was with at the time.
"It can be half of a look 'hi' that's all we need. Acknowledge that she is a breathing entity," he said of the event. "Disrespect is disrespect. Every day of the week and twice on Sundays." Hardwick later posted an open letter to his family on Instagram regarding the incident. 
Hardwick has also credited his wife for saving him and taking care of him in his darkest days. The actor revealed that his wife prayed that he would land the role on Power, which took his career to the next level. When speaking with Ebony Magazine in July 2018 about Harwick giving her such praise, she explained that she was simply encouraging him. 
"I wouldn't say I convinced him to take the role [in Power], per se," Pfautch-Hardwick explained. "His soul knew it was time to embrace what God had for him career wise, and in order to do that, the role of Ghost was the next step in that process. I honestly said very little; just enough to remind him of his call and his purpose."
It's amazing to see that in the chaos of celebrity, Hardwick has a strong foundation at home.