Who Is Prince Charles' Favorite Grandchild?
Most people would say it's impossible to pick a favorite child or grandchild, but the royals aren't most people.
Queen Elizabeth II and Prince Philip are said to have played favorites with their children and their eldest, Prince Charles, reportedly favors one of his sons over the other. It's also believed that based on the Prince of Wales' own words that he has a favorite grandchild too and it probably isn't who you think.
Read on to find out if his fave is Prince George, Princess Charlotte, Prince Louis, or Archie Harrison Mountbatten-Windsor.
Is Prince George Prince Charles' favorite grandchild?
Prince Charles loves all his grandchildren and has admitted that it was very hard to be away from them after he tested positive for the coronavirus.
"I do totally understand so many people's frustrations, difficulties, grief, and anguish," he told Sky News. "But fortunately, at least you can speak to them on telephones and occasionally do this sort of thing. But it isn't the same, is it? You really want to give people a hug."
Many royal fans assume that Prince George is Charles' favorite grandkid because he is third-in-line to the British throne and will likely become the monarch one day.
Charles and George have been seen doing activities together too such as baking alongside Prince William and the queen. The Prince of Wales also has some expectations and hopes for his oldest grandson.
"Charles increasingly consults the Duke of Cambridge in all major family decisions; about his hopes that, while his sons have created new charity networks, one of his grandchildren — maybe George — will one day take on the stewardship of his own," royal author Robert Hardman said via The Express.
But royal experts do not agree that George is the heir apparent's favorite.
What about Prince Louis?
RELATED: Who Is Queen Elizabeth II's Favorite Grandchild?
The Duke and Duchess of Cambridge's third child, Prince Louis, is another obvious choice as Charles favorite since there have been plenty of photos released of the future king hugging and playing around with his second-youngest grandson.
In April, Clarence House shared the photo of little Louis with his arms wrapped tightly around his grandpop's neck.
Hello! noted that regarding being a good grandparent, Prince William and Prince Harry's dad previously said, "It's a different part of your life. The great thing is to encourage them. Show them things to take their interest. My grandmother did that, she was wonderful…It is very important to create a bond when they are very young."
Although Charles has a bond with Prince Louis another one of his grandkids gets the vote from experts as the future king's favorite.
Is it Princess Charlotte or Archie?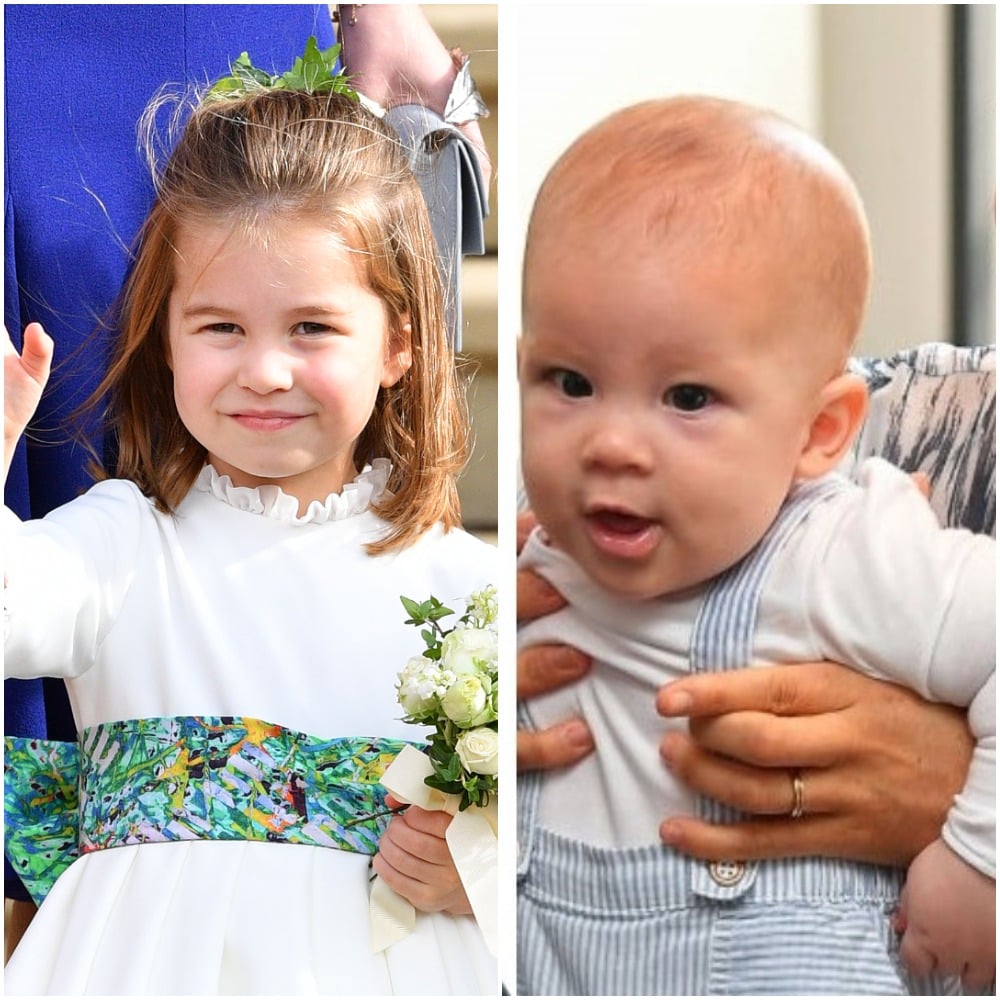 Prince Harry and Meghan, Duchess of Sussex live more than 5,000 miles away from Archie's grandfather now and therefore, there's been no suggestion that their son is the favorite as Charles spends much more time with the Cambridge children.
Several experts believe that Princess Charlotte is actually the Duke of Cornwall's favorite grandchild. Charlotte is named after her Grandpa Wales as her first name is the feminine version of Charles. The prince and his only granddaughter reportedly have a special relationship.
And, Princess Diana once revealed in her secret audio recordings to Andrew Morton that Charles really would have liked their second child to be a girl. She said, "Charles always wanted a girl. He wanted two children, and he wanted a girl."
Following the birth of Princess Charlotte in 2015, Charles said he was absolutely thrilled and that he "was hoping for a granddaughter — someone to look after me when I am very old."