Revealed: Who is Prince Philip's Favorite Grandchild?
Prince Philip has several grandchildren and while he obviously loves all of them he reportedly has a favorite.
Playing favorites with grandchildren may sound a little odd to most of us, but it's not uncommon for the royals. After all Queen Elizabeth II's mom, the Queen Mother, who died in 2002, preferred Prince Charles over his siblings. And one of Her Majesty's grandkids has actually been dubbed "the Queen's favorite grandchild." Here's who that is as well as who the Duke of Edinburgh favors.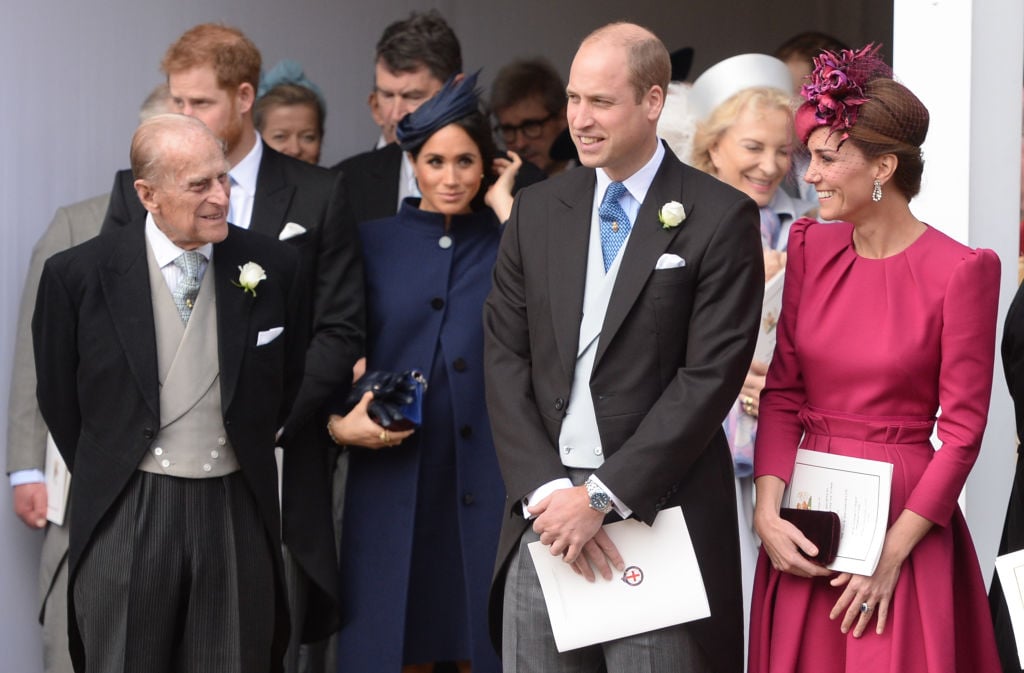 How many grandchildren does Prince Philip have?
Prince Philip and his wife have four children — Charles, Princess Anne, Prince Andrew, and Prince Edward. Each of their children have two children of their own giving the royal family matriarch and patriarch eight grandkids.
Their oldest grandchild is Princess Anne and Mark Phillips's son, Peter Phillips. He has one sister, Zara Tindall. Of course, Prince Charles and Princess Diana had their two sons, Princes William and Harry. Prince Andrew and Sarah Ferguson had two daughters, Princesses Beatrice and Eugenie, before Prince Edward and Sophie, Countess of Wessex had Lady Louise Windsor and James, Viscount Severn.
Who is Prince Philip's favorite grandchild?
So is Philip's favorite Prince William? What about Prince Harry? Could it be Princess Eugenie? Or one who isn't in the spotlight as much?
Many royal experts believe that the duke's favorite is Lady Louise.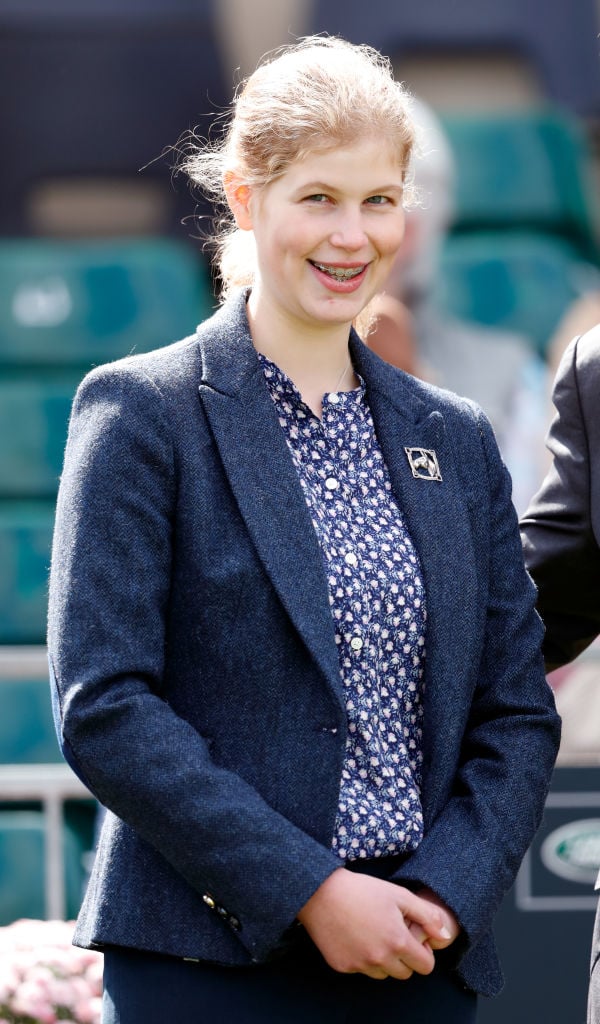 Prince Edward and Sophie's daughter spent a good amount of time with her grandfather over the summer at the royal family's Balmoral estate. Louise and her grandpa also share a love for carriage riding which is a sport the duke helped make popular in the U.K. He represented Britain in three European championships and six world championships.
Even at his advanced and following his retirement from royal duties, Philip attends Louise's competitions to cheer her on and remains very passionate about riding himself.
"I am getting old," he wrote in his book 30 Years On and Off The Box Seat. "My reactions are getting slower and my memory is unreliable. But, I have not lost the sheer pleasure of driving a team through the British countryside."
Who is Queen Elizabeth II's favorite grandchild?
So now we know who Philip's favorite is but what about the queen?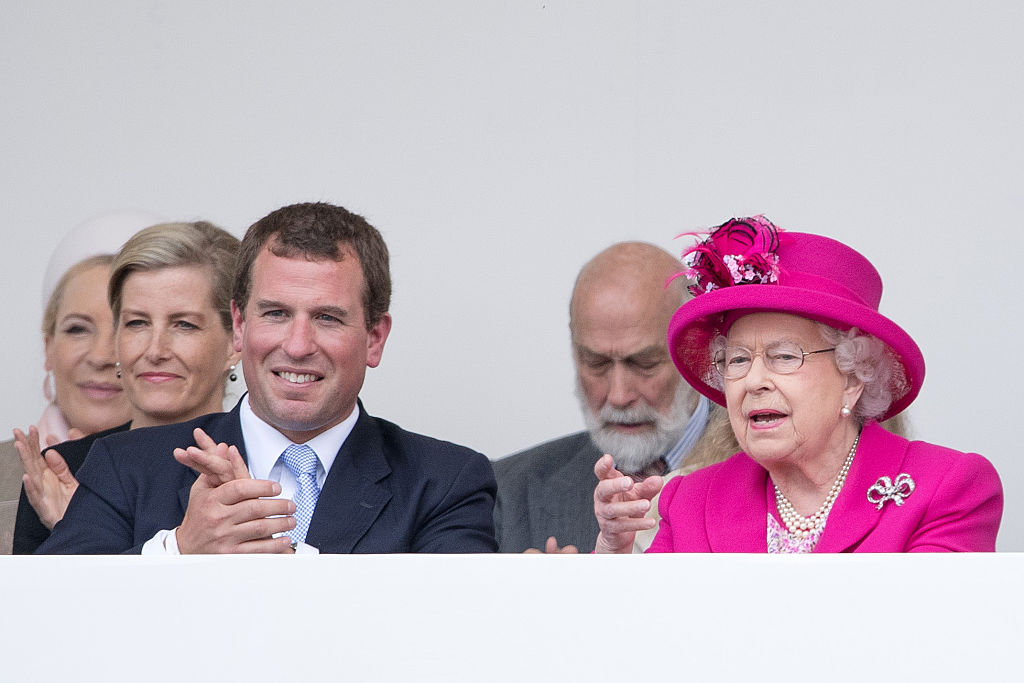 Like her husband, Her Majesty is also very fond of Louise but over the years another one of her grandkids has been dubbed as her favorite.
Prince Harry is the person that comes to mind for most people when thinking about who the monarch favors. She broke several royal traditions for her grandson including allowing Markle to attend the royal family's Christmas Day service and dinner at the Sandringham estate before they were married, and supporting their marriage even though the former actress is a divorcee.
But the hands-down favorite, according to several publications is Anne's son, Peter Phillips.
In the past, Phillips has talked about the tight-knit relationship he's always had with his grandmother. And, when he wrote a lengthy piece in The Telegraph about an event he organized for her, the press dubbed him her "favorite grandchild." Moreover, in 2008, he caused the family great embarrassment by selling his wedding photos to Hello! magazine for $500,000. The queen, however, forgave him almost immediately.
Read more: Prince Philip Can't Stand Queen Elizabeth II's Favorite British Tradition