Who is Princess Eugenie? How this 'Princess Next Door' Lives a Different Life From the Other Royal Family Members
Princess Eugenie has made headlines a few times, but she still seems a little mysterious to the public. It's mostly because her life isn't as publicized or scrutinized as some of her more famous family members, such as Prince William and Prince Harry. Actually, Eugenie lives a pretty normal life. Here are all the ways she has a little more freedom from family rules than her cousins.
Eugenie spends less time in the public eye than her cousins, William and Harry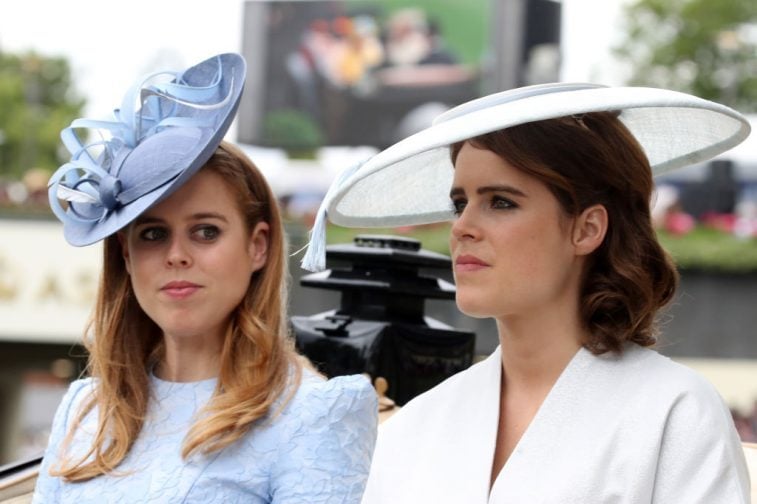 Princess Eugenie is a cousin to William and Harry, so although she's important, she doesn't spend as much time in the public eye as the two men. She is the daughter of Prince Andrew (the brother of Charles and second son of Queen Elizabeth II). Since Andrew will likely never rule, his family isn't held in as high regard as Charles' family. This lets Eugenie live a more normal life.
Next: Eugenie doesn't need to follow all of those royal rules. 
She doesn't follow all the same rules as the more well-known royals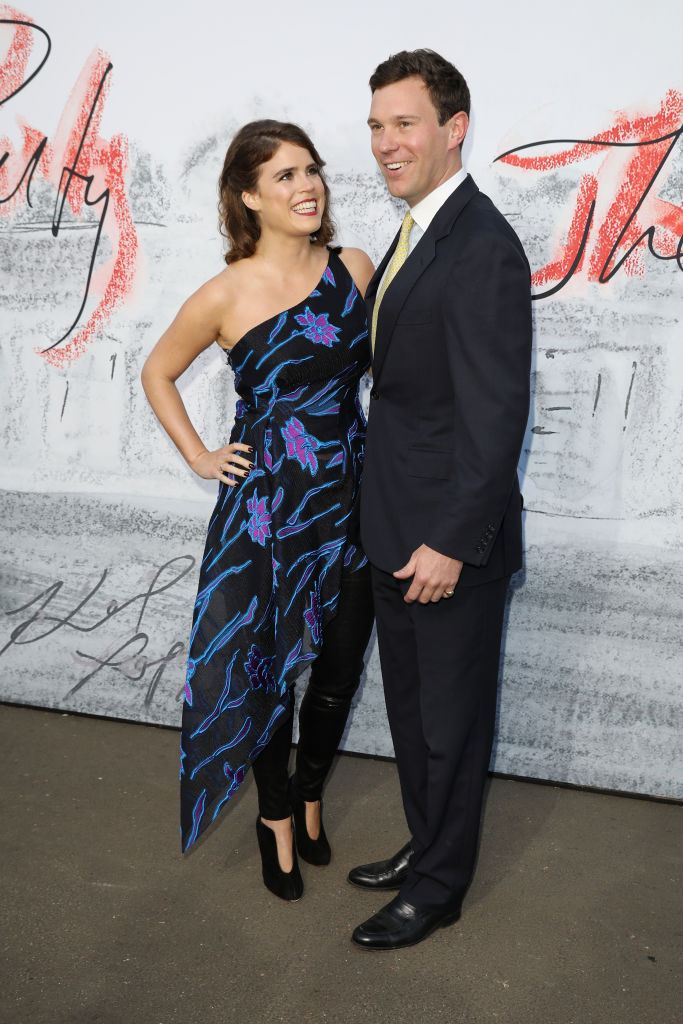 Part of living a "more normal" life means she doesn't have to follow every intense rule the working royals do. (Eugenie is not considered a working royal, but William, Harry, Kate, and Meghan are.)  For example, Eugenie and her sister, Beatrice, are allowed to have social media. Eugenie's Instagram gives a nice look into her life, allowing her to be more open to the public than her relatives. Eugenie can also wear dark clothing, off-shoulder clothing, and dark nail polish, but Meghan and Kate cannot.
Next: Believe it or not, this royal does work. 
She has a full-time job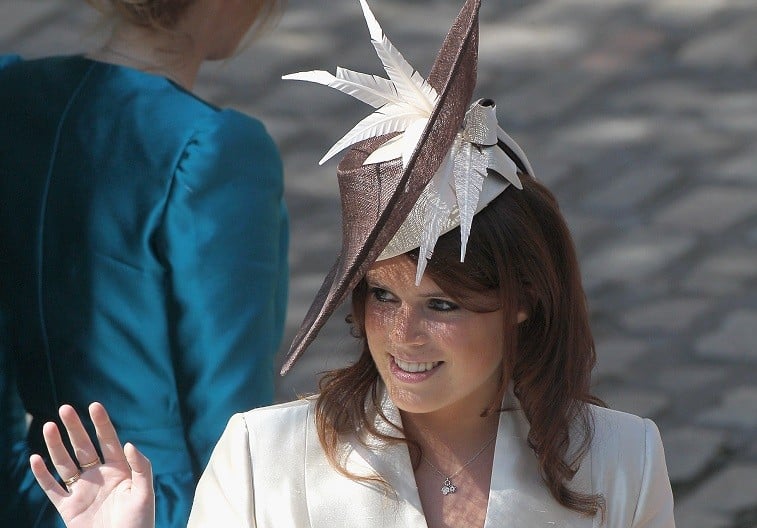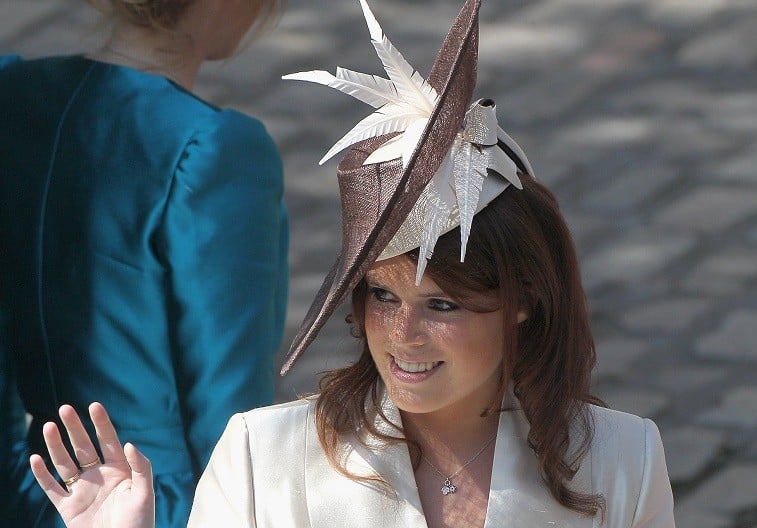 Working royals don't have regular jobs — they're often out making charitable appearances and polishing the royal name, so they don't have time. But Eugenie, a minor royal, told Harper's Bazaar in 2016 that she works full time as an associate director at a contemporary art gallery in London. She lives in London during the week but stays at the family's lodge in Windsor Great Park. Working royals, on the other hand, don't get the opportunity to pursue a career.
Next: She even does this herself. 
She buys her own groceries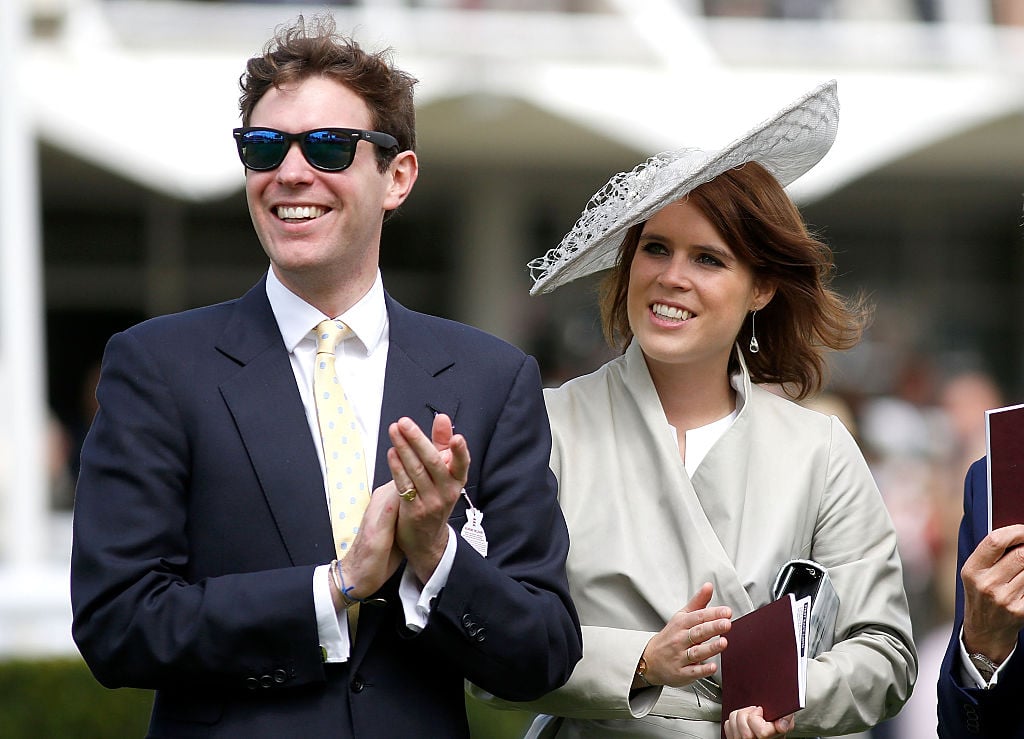 She noted in her Harper's Bizarre interview that if she needs groceries, she'll stop at the store next to where she takes workout classes. It seems unheard of to think a royal would do their own grocery shopping, but it's just another aspect of Eugenie's life that remains normal. Plus, she's able to work out in a regular gym before buying those groceries, which is nice, too.
Next: When she's not at the gym, she's here. 
She exercises in the park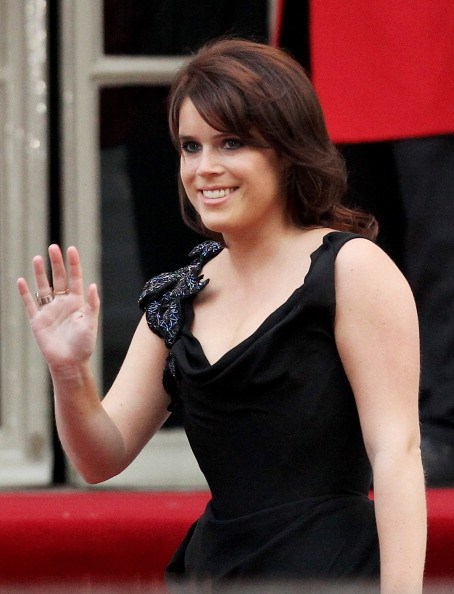 Aside from taking occasional workout classes at a gym, Eugenie is also able to exercise in the park near her home. She typically spends about an hour each morning before work exercising, which is an activity you'll never see working royals do in public. Exercising in a park setting gives her a bright start to her day before she heads to that full-time job.
Next: Eugenie doesn't need to live in the U.K.
She lived in New York for a while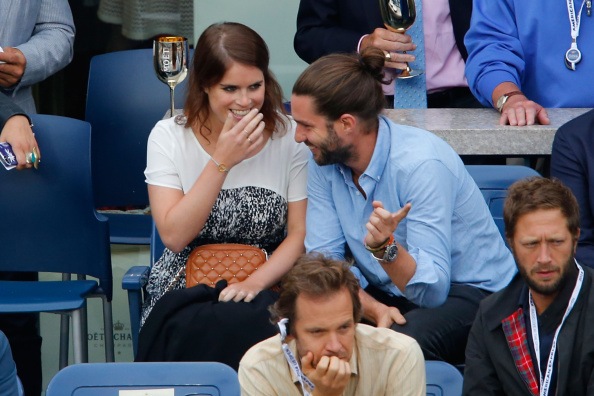 The working royals have been all over the world, but they would never make a serious move to another country. (Meghan had to move to the U.K. after she married Harry.) But in Eugenie's world, making a move overseas is not banned. She actually spent two years living in New York working with art. She moved back to London in 2015, but her sister currently lives in New York most of the year.
Next: Her engagement was important, but more lighthearted than other engagements. 
She made light of her engagement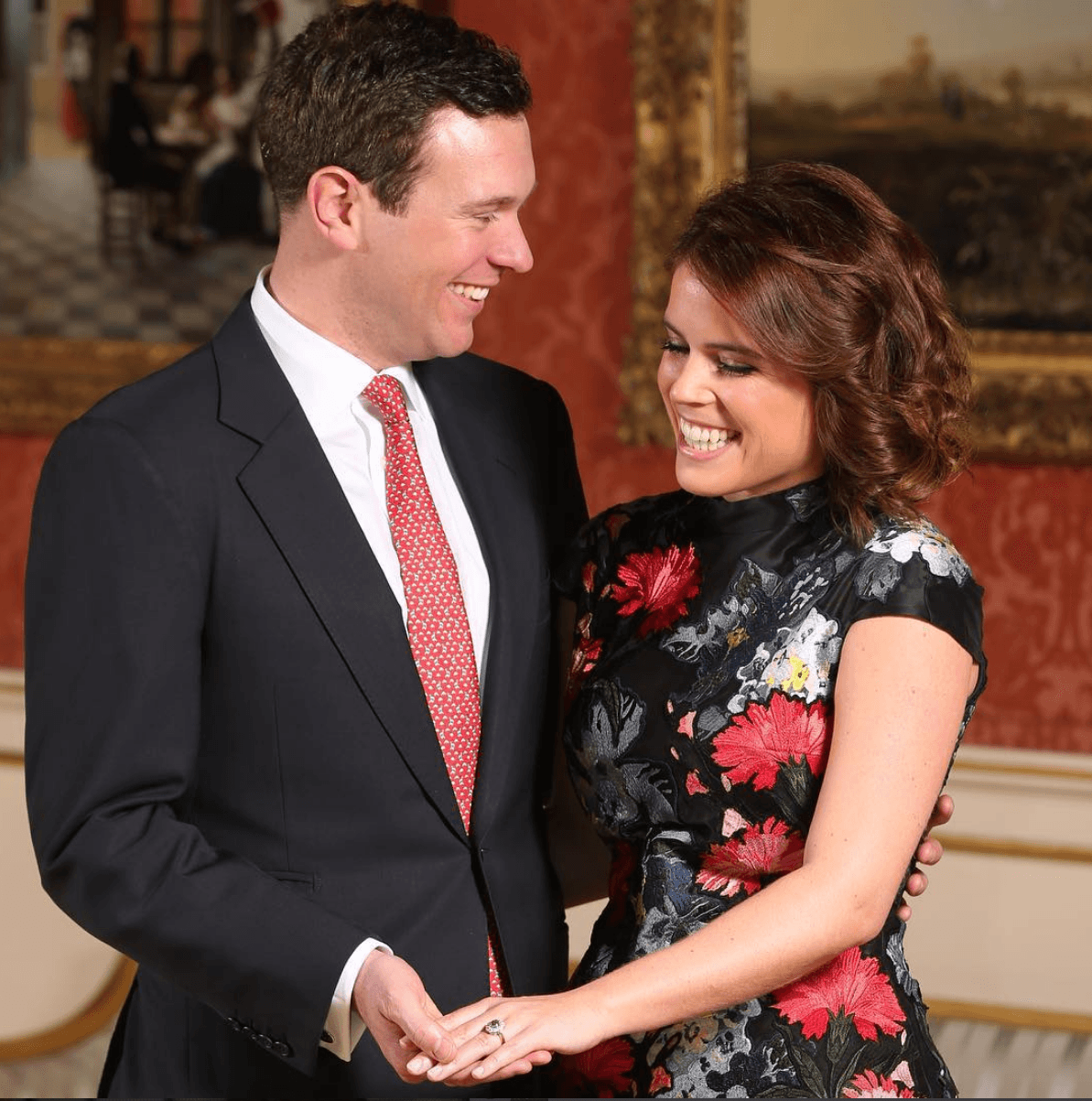 When Eugenie got engaged, there was an announcement from the royal family. But the matter wasn't taken as seriously as the engagements of working royals. When Eugenie got an Instagram, she made light of her engagement by posting a photo of her smiling with her fiancé, Jack Brooksbank, and captioned the photo, "Think Jack said something funny!" It was a lighthearted way of expressing her joy over being engaged, but she didn't have to do the endless interviews and public appearances working royals did.
Next: Her engagement wasn't nearly the even Harry and Meghan's was. 
Her engagement was second in line to Harry and Meghan's royal wedding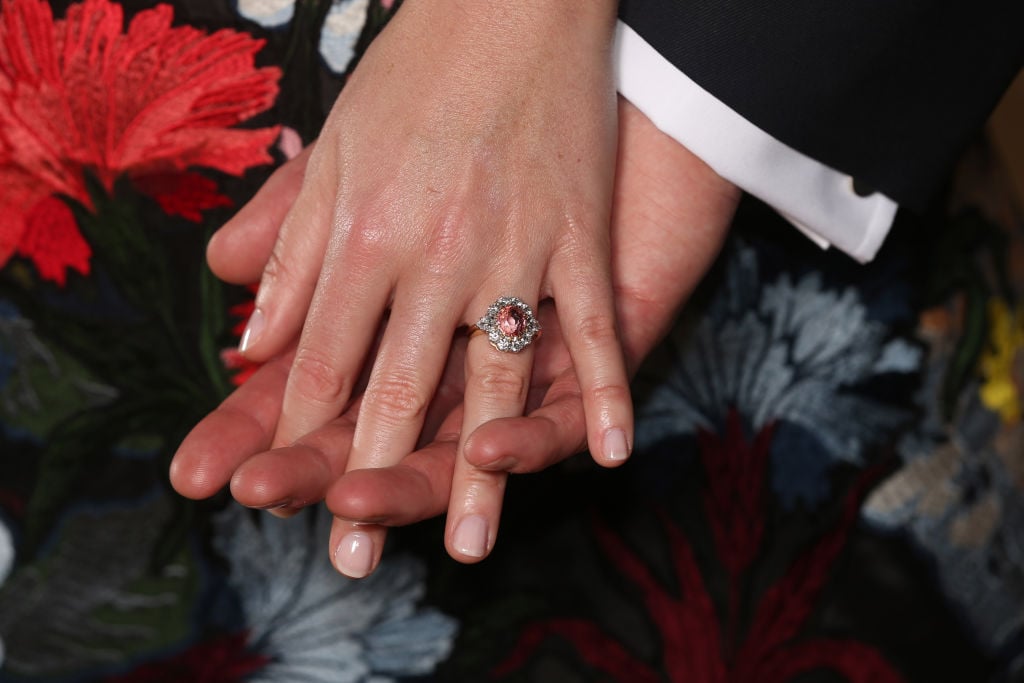 Although Eugenie posted an engagement photo on Instagram in March 2018, she actually got engaged in Nicaragua back in January 2018. Since Eugenie is not a working royal, her engagement didn't get much attention between the day it was announced and the day Harry and Meghan got married. (That royal couple tied the knot in May 2018.) Eugenie and her fiancé originally wanted a September date, but the royal family reportedly pushed it back to October because Harry and Meghan had too many other commitments.
Next: She's a major advocate for this. 
She's a major advocate for scoliosis awareness
Eugenie actually has scoliosis, and she had to have spinal surgery when she was 12. To this day, she still has rods in her back that helped her spine grow normally. Now, Eugenie is a major advocate for scoliosis awareness and uses her experience to empower herself to do good in the world and empower other women as well. She has even posted her x-rays on social media to show everyone the rods she lives with every day.
Next: She takes advantage of her lunch breaks at work. 
She walks to her favorite lunch place during work each day
She takes a lunch break from her busy job to hit up her favorite lunch spot, Detox Kitchen, in London. She told Harper's Bazaar there is often a line (we're assuming she stands in the same line as everyone else). The restaurant has plenty of healthy food options, and it's located in London's Soho neighborhood, which is lively and fun to explore, so Eugenie doesn't feel the need to eat at her desk.
Next: She shops at average stores, too. 
She shops at Zara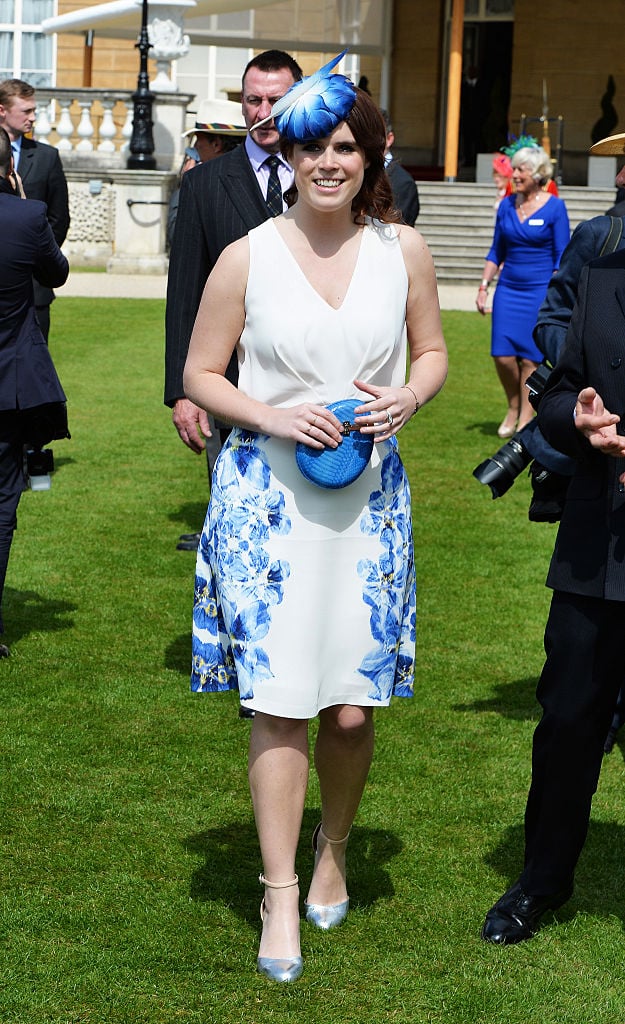 Eugenie has discussed her work wardrobe in interviews, and she seems to lean toward more affordable stores such as Zara and Topshop. Royals have been spotted wearing extremely expensive outfits (working royals specifically), but Eugenie dresses modestly for her title. She has said she prefers to wear boots to work rather than heels, since heels aren't very comfortable.
Next: She considers this an indulgence. 
She loves Netflix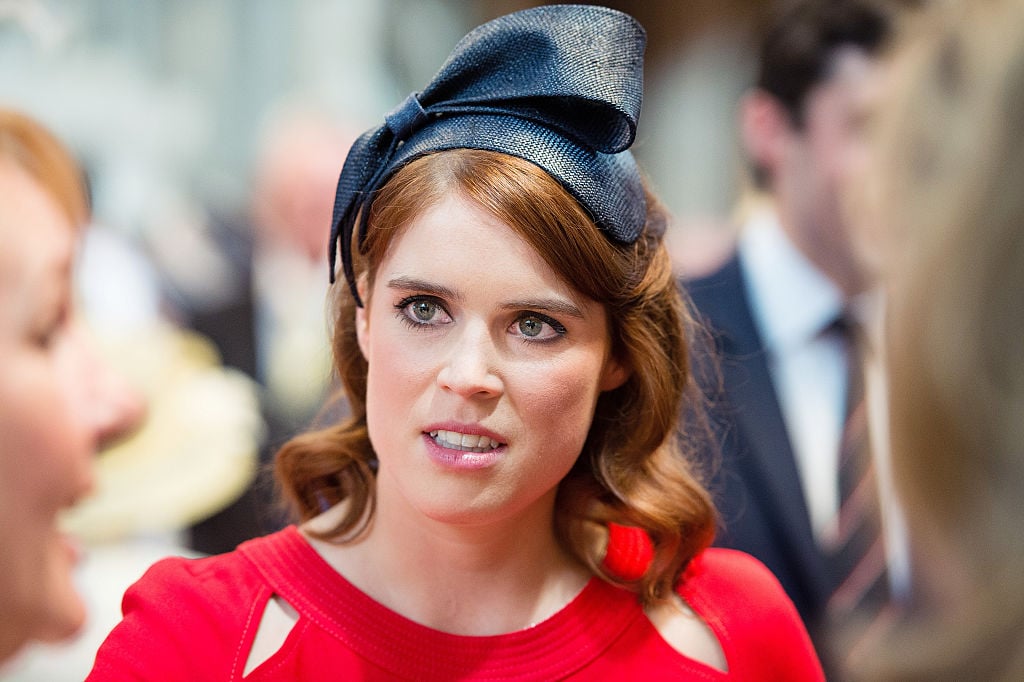 Just like any 20-something these days, Eugenie loves Netflix. It's a way for her to relax at the end of a long work day, and she admitted she loves Game of Thrones. She doesn't watch reality shows, but she considers Netflix her indulgence. She also admitted she's watched The Crown on Netflix, a show about life within the royal family. "It is filmed beautifully," she told People. "You feel very proud to watch it."
Next: She doesn't get to live in royal housing for free. 
She pays rent to live royally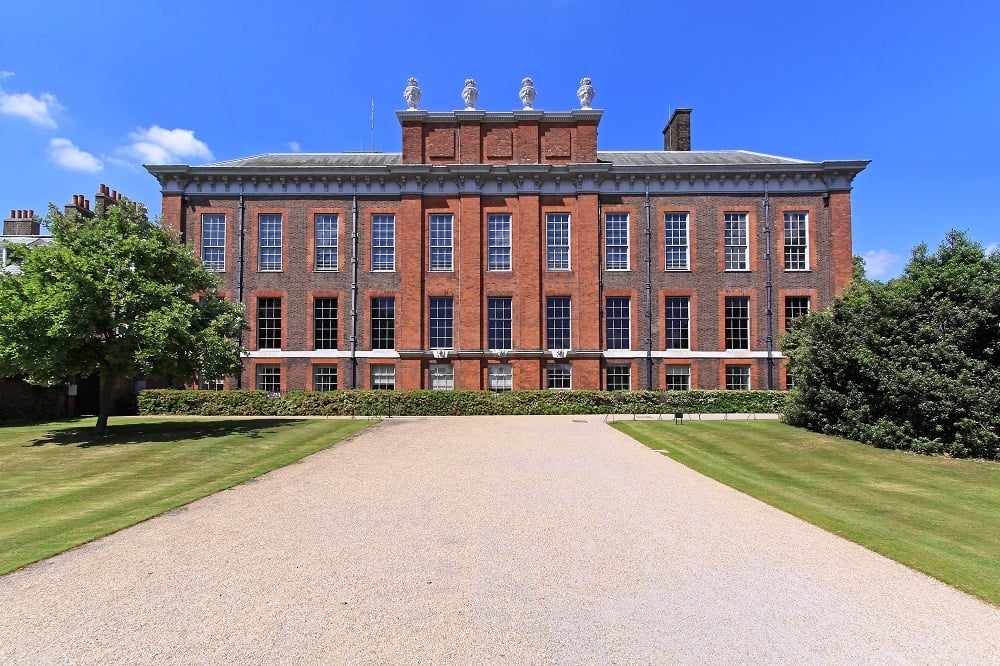 Believe it or not, most royals don't have everything handed to them. Rumor has it even Harry and Meghan have to pay rent for some of the exotic places they stay. And Eugenie is no exception, either. The princess has to pay rent to live in St. James's Palace, and so does her sister. Their father reportedly shells out about £20,000 (or about $26,000) each year for his two daughters to share an apartment in the palace. However, once Eugenie gets married, both sisters will no longer be living there.
Next: She isn't under the same microscope as other family members. 
Her public appearances are less scrutinized than other family members'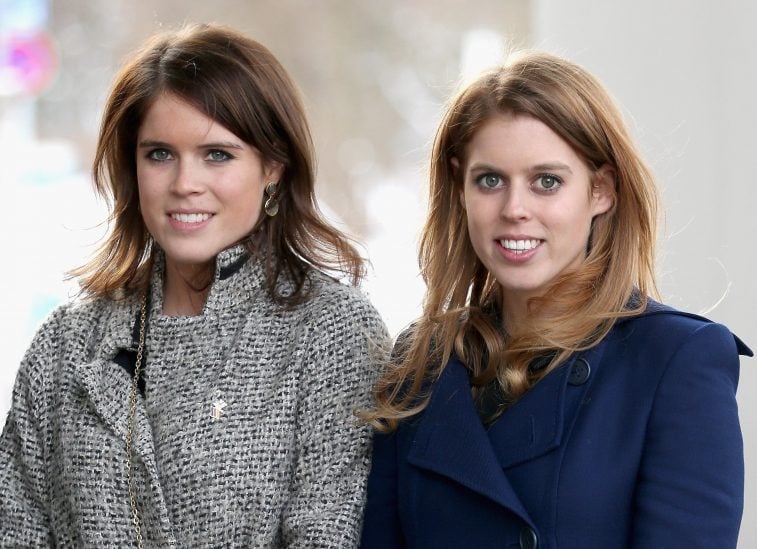 Whenever one of the working royals makes a faux pas, it's instantly newsworthy. There have actually been lists made of how often Meghan has broken royal protocol since being a part of the royal family. (But she's still learning, so let's cut her some slack.) Eugenie is not held to as high of standards in public as the working royals, so she has much more free range of what she can wear and how she can act. She is still a princess, though, so she still needs to maintain proper etiquette in public.
Next: She doesn't get as much attention because of this. 
She will probably never rule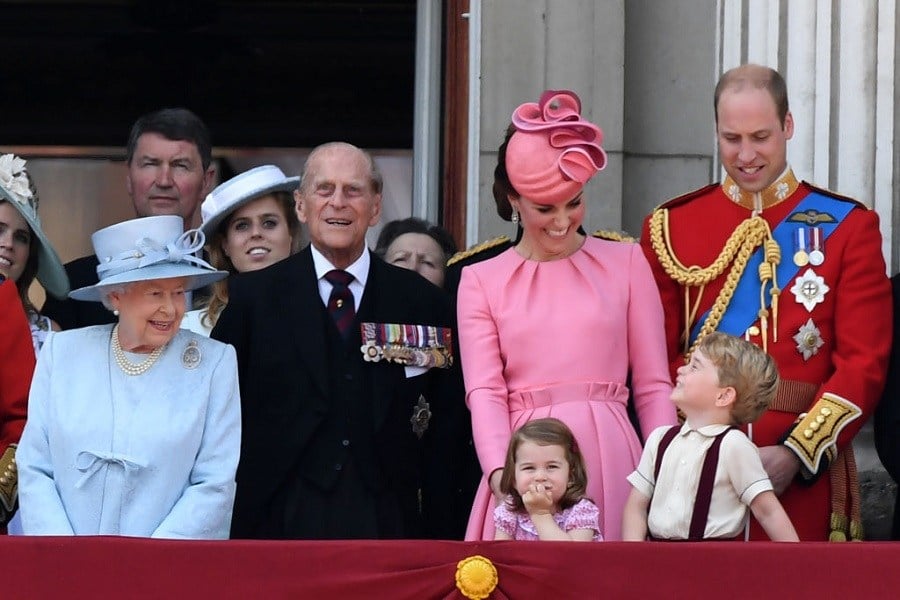 There are two main reasons Eugenie's life is much more normal than her cousins' lives: She is not the daughter of a future ruler, and she will likely never rule. She is currently ninth in line for the throne, so she doesn't have to worry too much about setting a huge example for her family. But William needs to be on his best behavior at all times, since he will succeed his father — who will succeed Queen Elizabeth II. It's specifically William, Kate, and their children who will need to set the best example in the royal family.
Check out The Cheat Sheet on Facebook!