Who Is Quentin Tarantino's Wife?
Director Quentin Tarantino and singer Daniella Pick just welcomed their first child. Who is Pick and how did she meet Tarantino?
Quentin Tarantino's been on a hot streak for decades. The longtime Oscar-winning Once Upon a Time in Hollywood director may rule the roost when it comes to blockbuster movies, but it's his wife who, in her own right, does the same thing for music. She wasn't present at the Golden Globes this year, but Tarantino thanked his one and only after winning Best Screenplay of a Motion Picture. Who is Tarantino's wife and how long have they been married?
Quentin Tarantino has been married to Daniella Pick since 2018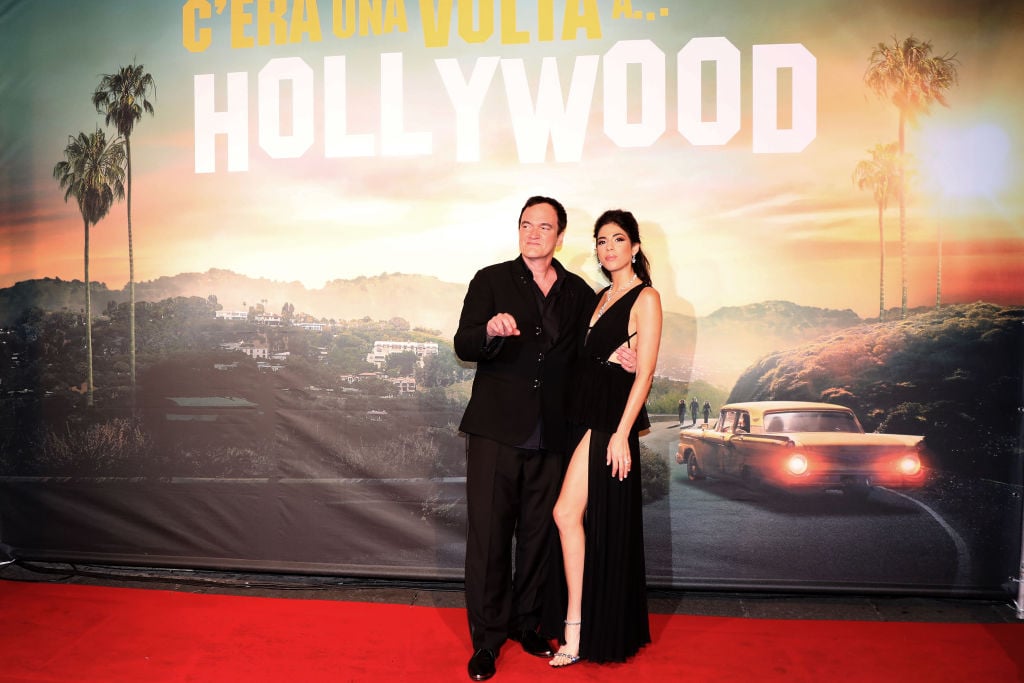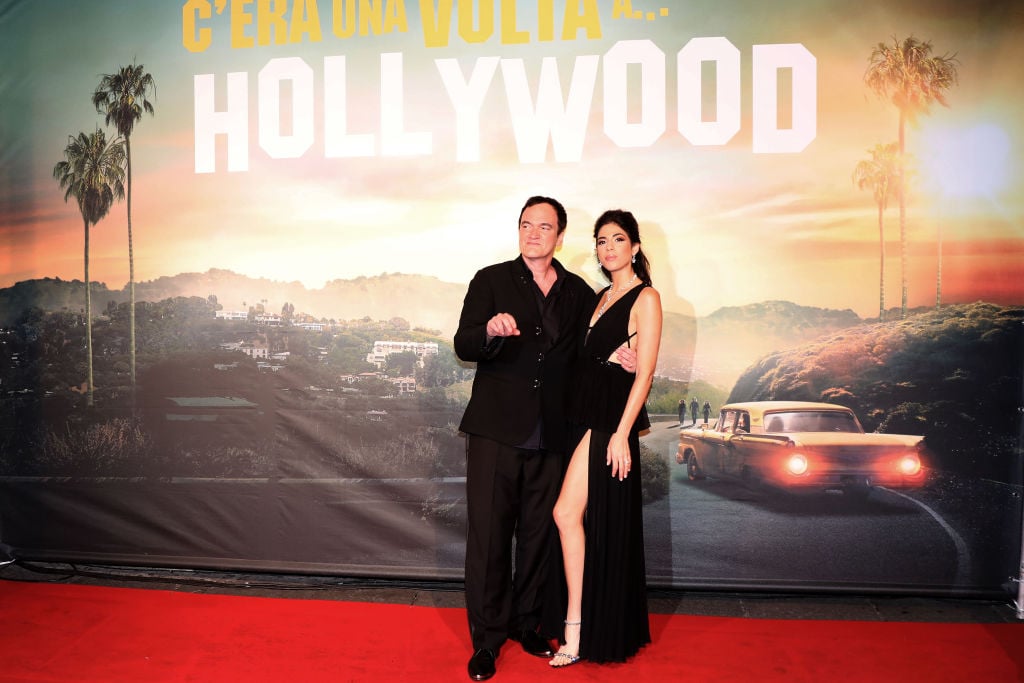 Director, Quentin Tarantino, has been tied to multiple women over the years including Uma Thurman and Vanessa Ferlito. However, Tarantino didn't find his life partner until a visit to Israel while promoting the 2009 film, Inglorious Bastards.
There, he met his future wife, 37-year-old, Daniella Pick, and the two began dating. Their on-again-off-again relationship lasted for eight years before the pair got engaged in June 2017, tying the knot in Nov. 2018.
Previously, Tarantino claimed he'd retire before marrying but plans tend to change once you find the right person. The longtime bachelor had never been married, saying work took up too much of his time, according to People.
"Here's the thing, when I'm doing a movie, I'm not doing anything else. It's all about the movie. I don't have a wife. I don't have a kid," he previously told GQ. "Nothing can get in my way. The whole world can go to hell and burst into flames. I don't care. This is my life."
He later added, things could change (and now, they have).
"I'm not saying that I'll never get married or have a kid before I'm 60. But I've made a choice, so far, to go on this road alone. Because this is my time. This is my time to make movies."
Who is Daniella Pick?
If you watched Once Upon a Time in Hollywood, you may have caught a glimpse of Daniella Pick as Daphna Ben-Cobo. The only other credits on her IMDb page are appearances as herself in shows like Big Brother VIP and Goalstar.
The actress — who was born on Nov. 21, 1983, in Ramat Hasharon, Israel, according to Gossip Gist — has a father who is a renowned musician and composer, Svika Pick. He was named "Israel's Male Singer of the Year" in the 1970s. He made waves with a Hebrew version of the Broadway musical, Hair, and won a 1998 song contest.
Music runs in the family as Pick — one of five children — followed in his footsteps. She started her career singing with sister, Sharona, in the early 2000s and appeared in the Eurovision contest. They're known as "The Pick Sisters," though each went solo in 2006.
Pick is also a nationally-recognized model with a net worth of $100 million, thanks to appearances in magazines like Go Style and Yedioth.
Tarantino and Pick just welcomed their first child
Aside from celebrating nearly two years of marital bliss, Tarantino and Pick just welcomed their first child.
"Daniella and Quentin Tarantino are happy to announce the birth of their first child. A baby boy born February 22, 2020," a rep said in a statement via The Hollywood Reporter.
According to The Jerusalem Post, Pick delivered the baby at the Ichilov hospital in Tel Aviv, Israel. This is the first child for both.