Who is 'Real Housewives Of Atlanta' Friend To The Show, Tanya Sam?
Tanya Sam has appeared on the past two seasons of Real Housewives of Atlanta. She's become loved for her spunky and positive personality. With two seasons under her belt, she hasn't been promoted to a full-time housewife yet but she's found her footing within the group.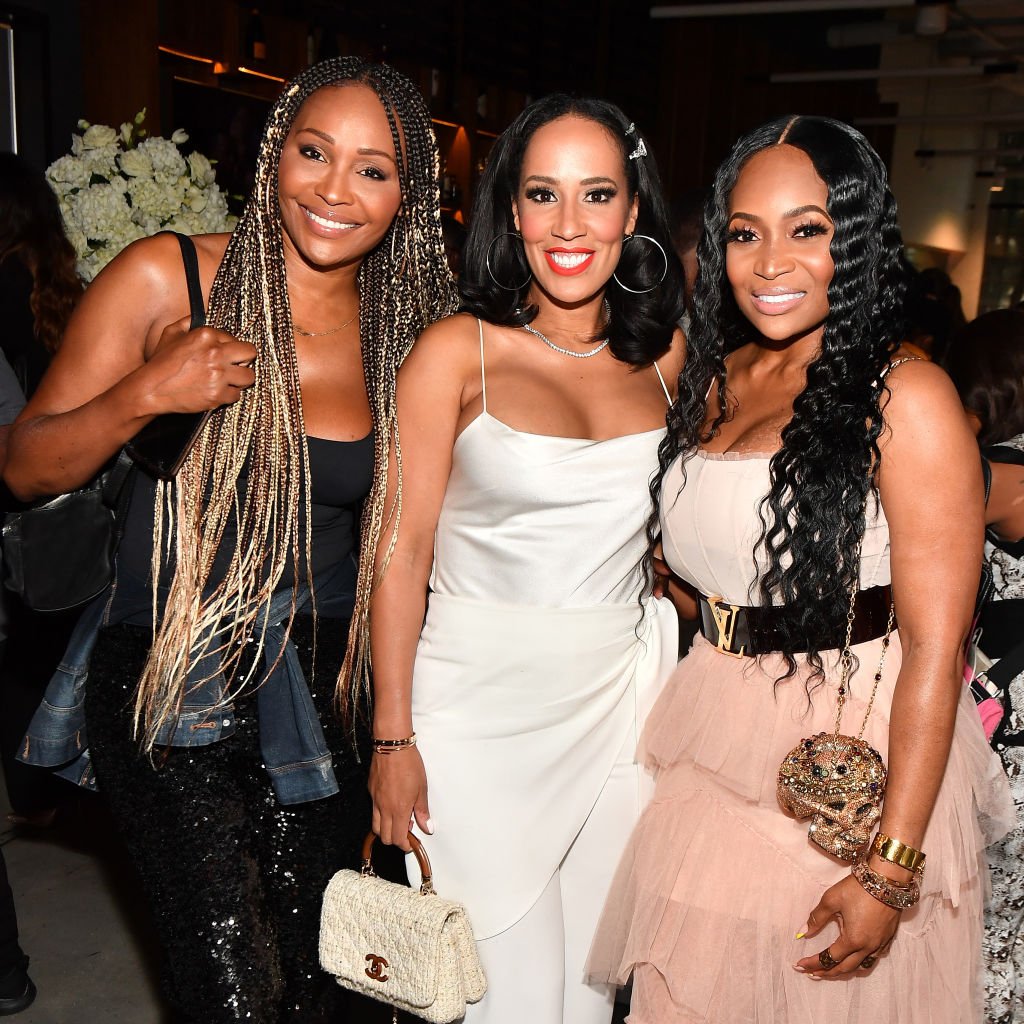 Tanya Sam joins 'RHOA'
Sam was introduced in season 11 of RHOA. OG of the show, Nene Leakes, and Sam became friends after she frequented Leakes' clothing and accessories boutique, Swagg, in Atlanta. After meeting the rest of the cast, Sam fit in almost immediately and was a breath of fresh air for most. 
Not only was she a hit with the cast, but fans took a liking to Sam because of her bubbly personality and happy go lucky spirit, a diversion from what many were used to. But her personality eventually rubbed Leakes the wrong way. 
During a cast trip to Destin, Florida, the cast participated in a talent show. Sam and Marlo Hampton were pitted against one another to show their love of fashion. After Sam made a comment about mixing both high end and low-end fashion together to achieve a good look, Leakes felt that Sam's remark was a shot at her boutique.
Things escalated further during another group trip to Tokyo after Sam felt that Leakes slighted her relationship with her fiancé. Leakes infamously brought Sam to tears during a verbal argument regarding the situation at a sushi restaurant. Their relationship was rocky moving forward despite Sam's attempts to make amends.
Season 12 seems to be going better for Sam. She's immersed herself within the group and despite her past issues with Leakes, the two have appeared to have reconciled. As of late, she's been spending the most time with co-star, Porsha Williams. The two brought in the New Year together. 
Who is Tanya Sam?
Sam isn't married yet but she's in a long term relationship and unlike many traditional housewives, she has an impressive and versatile professional resume.
The Canadian-born beauty is a nurse by triage who worked in oncology and hematology in New York City. A chance meeting with her future fiancé, Dr. Paul Judge, led to a career change. 
Sam hung up her nurse scrubs for the world of technology. She's now the Director of Partnerships at TechSquare Labs, a technology startup hub and venture capital fund – and she also co-founded BuiltxWomen and leads Ascend 2020.
As seen on the show, Sam is a fashionista. She enjoys combining the fashionable worlds of both classic finds from NYC and Atlanta's love of labels. When speaking on her fashion completion with Hampton, Sam told Page Six that she brings a level of "world class" while Hampton is more "good in the hood." "I bring a certain je ne sais quoi," she said. "World-class, levels. It's levels, it's level up season!"
This season, Sam is expected to show more of her personal life with Judge. Hopefully, she's bumped up to a full-time housewife soon!