Who Is 'Real Housewives of Potomac' Star Ashley Darby's Husband Michael Darby?
'RHOP' star Ashley Darby's husband Michael Darby came under scrutiny for allegations of sexual assault of a producer of the show. Fans are questioning their marriage and his sexuality. Who is this real Michael Darby?
RHOP star Ashley Darby and her husband, Michael Darby, have had a rough year. The reality star's husband has been accused of sexual assault of a member of the show's production team. Michael has also been accused of other related crimes which he and his wife continue to deny. The couple came under fire during part two of season 4's reunion for everything that transpired over the past year but put on a united front and let everyone know they would not back down.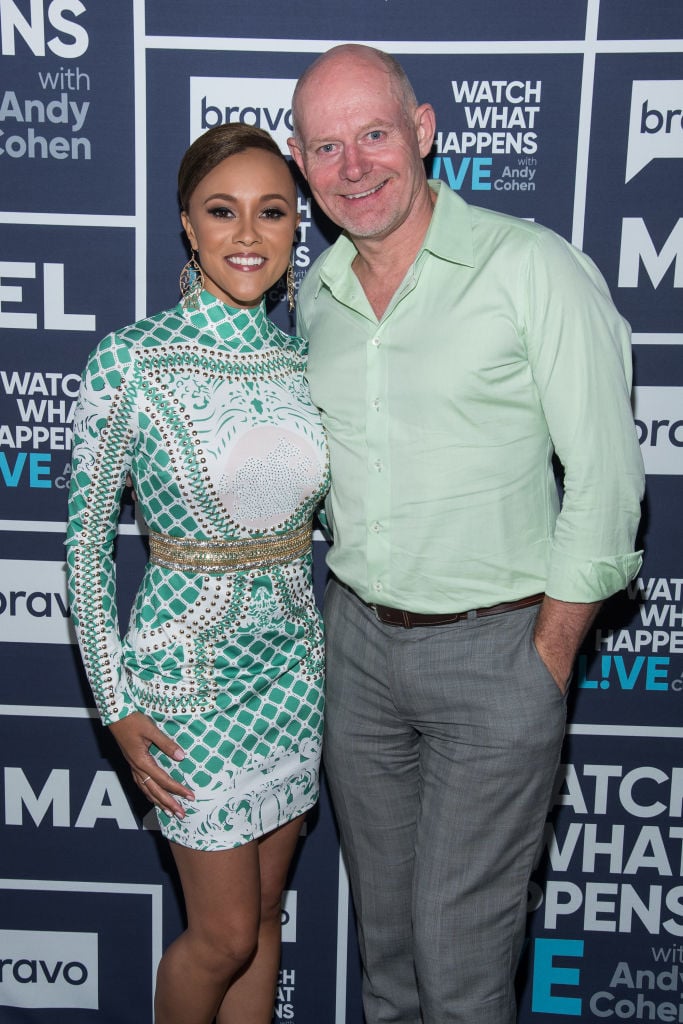 Ashley and Michael's denial of the claims have not stopped more gossip about him from spreading. Many of the show's fans and co-stars have spoken out against the Darby's and claim that their marriage is a potential sham.
Regardless of the trying times she and her husband have faced, Ashley had stood by her man. Whether Ashley and Michael come out on top has yet to be determined, but they are both putting on a brave face in front of the world. Thankfully, Michael made a name from himself before his marriage with Ashley and appears to still have a flourishing career despite his troubles in Potomac.
Who Is 'RHOP's' Michael Darby
Michael Darby has been a hot topic of conversation between the Real Housewives of Potomac cast since the start of the show. With more than a 20 year age difference between him and his wife, Michael has always caused a stir. But before he and Ashley joined the show, Michael was an established businessman.
According to Bravo's The Daily Dish, the Melbourne, Australia native earned his degree in Construction Engineering and Business Development from the University of Melbourne before beginning his career as a general contractor. He migrated to the States in the 1980s. 
Michael is principal and co-founder of Monument Realty, a top real estate firm in the Washington, D.C. area. One of his biggest accomplishments as a developer is overseeing the restoration of the Willard Hotel. He opened up the Australian restaurant, Oz, in Arlington, Virginia with Ashley during the second season of the show. They eventually closed Oz after three years to focus on building a family. 
Ashley Darby and Michael Darby marriage
Ashley and Michael met at a D.C.'s L2 Lounge where Ashley worked as a bartender and Michael was co-owner. Ashley spotted Michael on the security monitor and was immediately attracted to him. They began dating shortly thereafter.
Michael and Ashley briefly separated during the second year of their marriage due to constant bickering over their restaurant, Oz, and Ashley's desire to start a family. After six months apart, the couple reconciled. They decided to focus their attention on marriage and family after closing Oz and welcomed a son, Dean Michael Darby, in July 2019.
Before marrying Ashley in 2014, Michael was married for 20 years to his ex-wife. He has two children from his previous marriage. Both of Michael's children are close in age to his Ashley.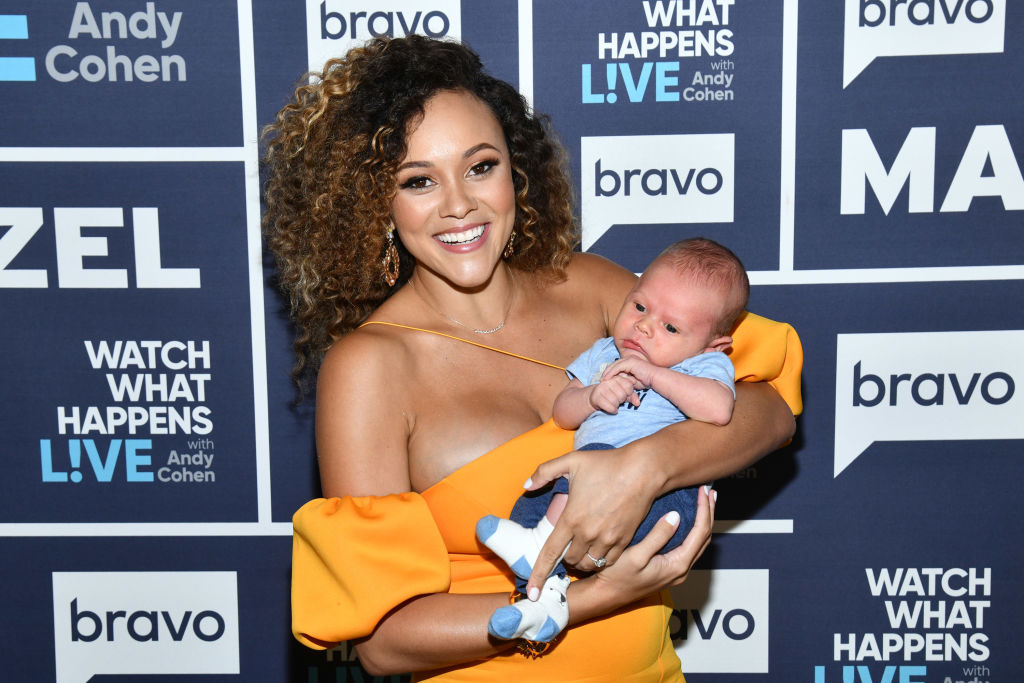 Michael Darby and Ashley Darby on 'Real Housewives of Potomac'
Michael and Ashley have been on Real Housewives of Potomac since the start of the series in 2016. Viewers have watched as the former stay-at-home wife found her voice and made it clear to her husband that she wanted to be more than eye candy on his arm. It took some convincing and time apart from one another, but Michael and Ashley are now in a good groove.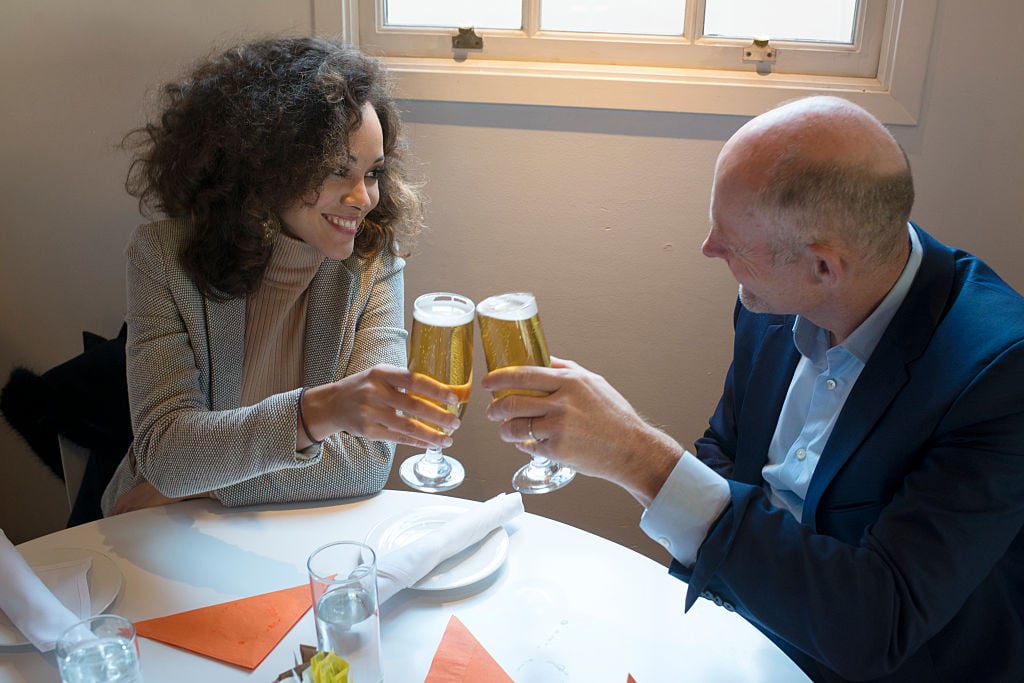 Through all the smiles from the Darby's, things have not been easy recently. In 2018, a RHOP producer accused Michael of grabbing his butt while filming and filed sexual assault charges. Michael denied that it happened and Ashley supported her husband. RHOP cast members didn't buy the Darby's story and claimed they witnessed the incident. 
Charges were dropped in October 2018 due to insufficient evidence. The Darby's felt vindicated but others don't view Michael as being innocent. Regardless, Michael Darby says he is here to stay, and with his wife by his side!