Country songs are full of love stories — and more than few breakup stories, too, but let's just focus on the love for now. Sometimes, those tales of love extend into the real world, and the country music universe has seen its fair share of famous duos. Faith Hill and Tim McGraw are a longtime power couple from country music. Johnny Cash and June Carter's tale of love found and lost is so famous it made it into film. Of course, not every love story is going to be so flashy.
Sam Hunt is a fast rising star in the country world, and while he works on his craft during social distancing, he has turned to his wife to help him improve and grow.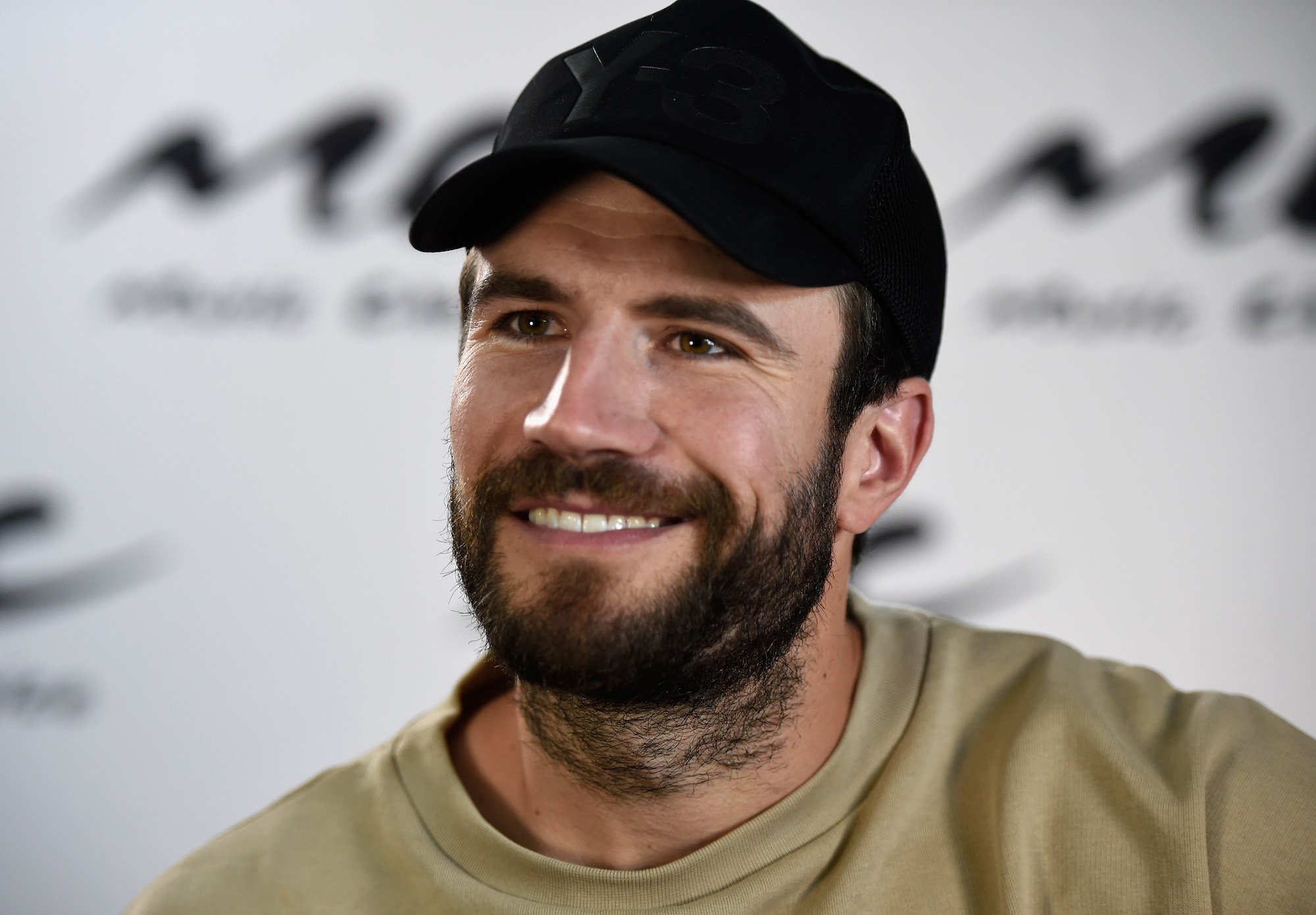 Sam Hunt has been steadily rising in fame
The entire rise into the country music scene was an unexpected path for Hunt, who had been a star quarterback in high school and was even nominated for the High School Heisman Trophy. That success didn't translate into the college environment like he had expected, and his tryouts for the Kansas City Chiefs upon graduation in 2008 did not pan out, either. That's when he headed to Nashville. 
Today, Sam Hunt is known for his fusion of contemporary country sounds with some R&B flair, according to AllMusic. This particular mix has brought him into some interesting collaborations that have helped him stand out from the crowded field of the music industry. "Body Like a Back Road" is a playful mix of a common hip hop trope of commenting on a woman with a curvy figure and the country music tradition of pulling metaphors from rural settings. Hunt croons that he "knows every curve" and "ain't in no hurry." He'll "take it slow just as fast as [he] can." The song "Leave the Night On" is one of the most famous combinations of a catchy hip-hop-influenced beat with country-style vocals, and the 2014 single was definitely a hit for Hunt.
Sam Hunt is married to Hannah Lee Fowler
Romantic relationships are often the source of great music, and love stories and breakups have brought us some amazing hits over the years. For Sam Hunt, a relationship with nurse Hannah Lee Fowler became very inspirational to his art. In fact, Hunt named his debut album Montevallo after Fowler's hometown. According to Country Now, Hunt had never actually been to the town, but "the experiences I had with her and the relationship I had with her, that inspired a lot of the songwriting on the album." 
Unfortunately, the pair had broken up, but Hunt couldn't stop thinking about the love he had lost. He worked hard to win her back, and eventually his efforts paid off. The pair reunited but kept their relationship under the radar. In fact, their engagement happened in 2016 during a trip to Israel, but fans didn't get confirmation until January 2017. They were married in April 2017 in Hunt's hometown of Cedartown, Georgia. After the wedding, Hunt took some time away from the spotlight to enjoy life as a newlywed, but he came back with the release of his second album, Southside, which dropped in April 2020. 
Sam Hunt has been busy in quarantine
As we now know, Hunt's return to the spotlight didn't go exactly as he expected. His new album was supposed to be received with a whirlwind tour across the country, but coronavirus (COVID-19) shut down those plans. Instead, Hunt has been spending time in isolation working on new material with his wife by his side. According to Taste of Country, Hunt values Fowler's opinion when it comes to the songs he crafts. 
"She's really big on authenticity, so sometimes I can get a little too big for my britches and write songs that are outside of my character. Not only my literal character, but even the character I might be able to pull off in a song. She cares to keep me honest when it comes to that as well, even when she's not involved in the song," Hunt explained of Fowler's input.