Who is Samantha Grant? Meghan Markle's Half-Sister
Everything we know about the Duchess of Sussex's half-sister, Samantha Markle.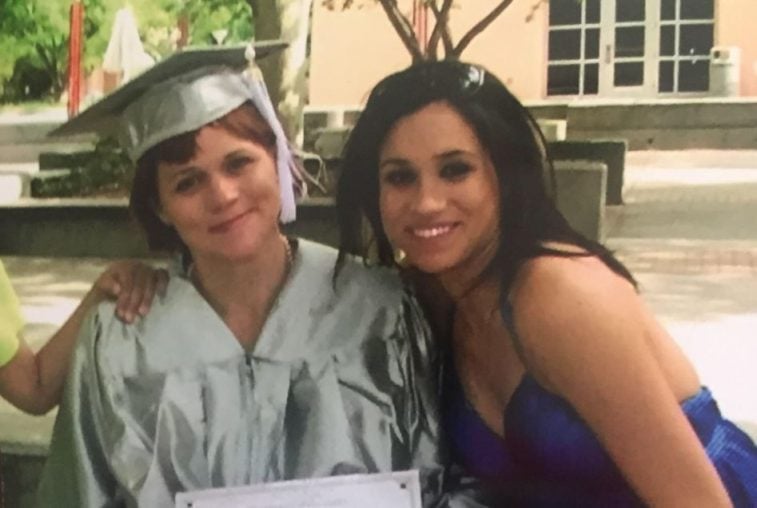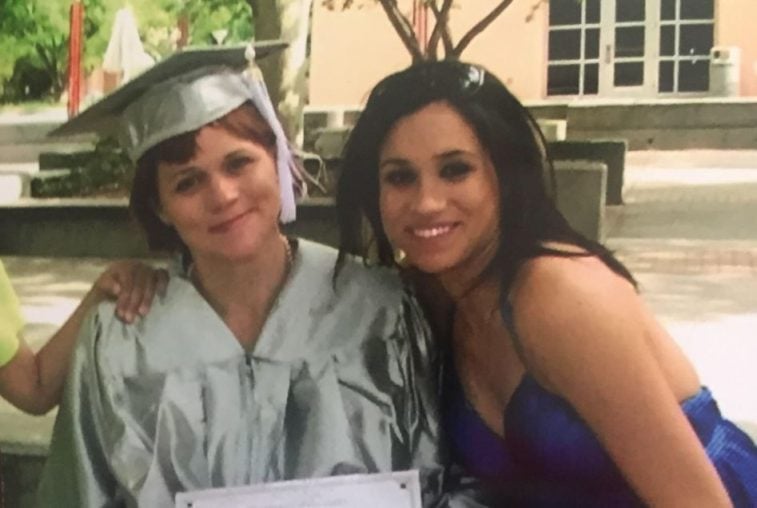 Samantha Grant or Samantha Markle, as she's sometimes known, is someone we've all likely heard of because she is the half-sister of Meghan Markle.
Ever since her sibling got engaged to Prince Harry, Grant has been slamming the former actress in the media for reasons no one can really figure out. She even decided to capitalize on the duchess' fame by announcing that she was writing a tell-all book about their family titled: The Diary of Princess Pushy's Sister. 
Even Grant's own mother, Roslyn, wasn't pleased with her daughter's choice and had this to say about her, "I am very serious when I say she has dogged on Meghan forever. She has never liked Meghan and she's always been jealous of her. When Tom Sr. married Meghan's mom, Samantha told all her friends that Doria was the maid because she's black. She is not a nice person."
Here's what we know about the Duchess of Sussex's estranged, older sister.
She hasn't talked to Markle since 2015
Markle and Grant are 17 years apart and share the same father, Thomas Markle Sr. They also have a brother named Thomas as well. However, the Suits alum is the only child of Markle Sr. and his second wife Doria Ragland. They divorced in 1988 when their daughter was 6 years old.
While it's been reported that the half-siblings were never very close, Grant says they last spoke in 2015 about their father. "I was concerned about [him] so I called her in Canada," she told ITV. "It was really a nice conversation. It was just a matter of catching up. Her last words were — my nickname is "Babe"– so she said, 'I love you, Babe. It was great catching up. Let's keep in touch.' And we left it at that."
Grant has multiple sclerosis and is wheelchair-bound
In 2008, Grant was diagnosed with multiple sclerosis, which is a chronic typically progressive disease involving damage to the sheaths of nerve cells in the brain and spinal cord. Because of her condition, she is confined to a wheelchair.
She has three children and resides in Florida.
She wasn't at either of Markle's weddings
We all know that Grant did not get an invite to the royal wedding, but she wasn't at Markle's first wedding to film producer Trevor Engelson in 2011 either.
"It was an unspoken thing … for a beach wedding in Jamaica [my] wheelchair would have been somewhat in the way and I really didn't want to bog the fun down, so to speak, so I refrained from making it a big deal," she said about why she didn't attend.
Grant claims that she was actually behind those staged photos
Remember those reports about Markle's dad staging those paparazzi photos in which he looked to be prepping for his daughter's big day? Well, Grant has claimed responsibility for them.
"I have to say I am entirely the culprit," she told ITV's Loose Women. "As we know the media can take very unflattering photographs of people on their casual days and blow it way out of proportion. I said, you know, the world has no idea you're getting in shape, doing healthy things. They don't photograph you buying vegetables and PH water."
She said because of that, she suggested that her father do the photos to improve his public image.