Who Is ScHoolboy Q Dating?
Keeping up with celebrities' love lives can be a difficult job. Many of them like to keep their private lives out of the public eye, so it can be tricky to determine when their relationship status has changed. Even those who are more forthcoming about their private lives know that keeping fans guessing can be a good way to drum up publicity and attention, so it's hard to tell when someone's rumored romance is the real deal or just passing gossip.
After all, there have been some really strange celebrity pairings out there, so even ridiculous rumors can't be ignored completely! That's why a rumor about ScHoolboy Q's lover deserves a second look.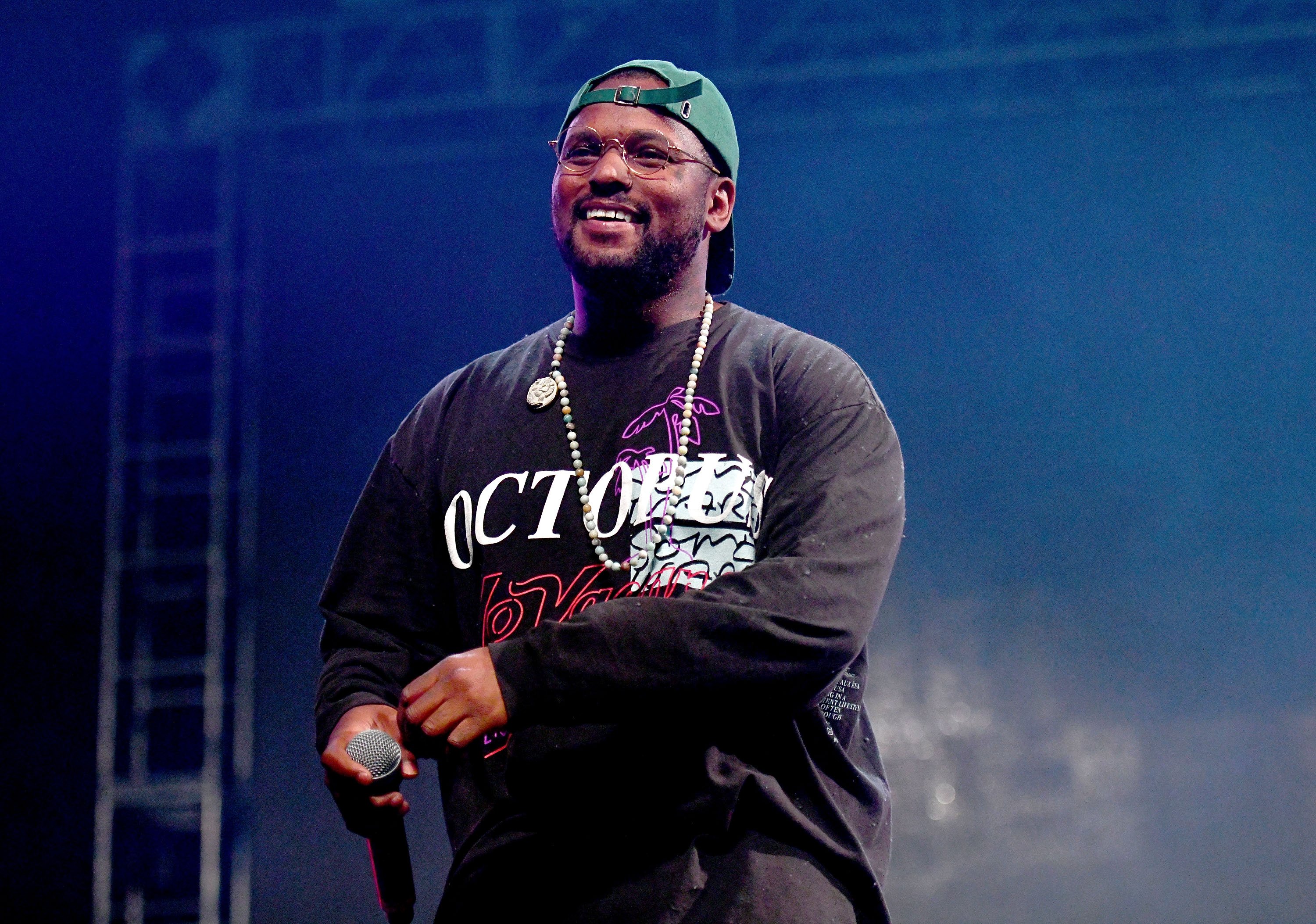 ScHoolboy Q is an up-and-coming rapper
No one can argue that ScHoolboy Q is the best-known in the hip hop world, but he has had a steady rise to his fame and shows promise of gaining even more ground. He's part of the hip hop supergroup Black Hippy — which boasts critically acclaimed Kendrick Lamar as a member. His work has also been featured in some high profile places, including on Issa Rae's hit HBO series Insecure. 
ScHoolboy Q has the kind of rough background that seems to be common among hip hop personas, but he's working hard to clean up his image and his life. He admits that drug dealing was a part of his past. In fact, he even credits a house arrest with the catalyst for his music career.
He spent his time confined to his own home creating music, and that helped him launch his new hip hop goals. These days, he's trying to live a more wholesome life in no small part because of his two young daughters. His first daughter, Joy, was born in 2009, and his second daughter was born in 2019. 
ScHoolboy Q appeared on 'Highly Questionable'
Highly Questionable is an ESPN series that provides sports commentary with a dash of comedy. The show's hosts — Dan Le Batard and Bomani Jones — bring on guests from across the pop culture segment to talk about sports but also about their own lives and experiences. The end results are often fun, unexpected glimpses into the guests' personal lives. When ScHoolboy Q appeared on the show in 2014, he definitely delivered on this front. 
According to Complex, the rapper spent his time on the set opening up about his past including the fact that his illegal activities kept him estranged from his own mother for nearly two years.
He expressed regret and disappointment over his past drug dealing and definitely seemed to be looking to a brighter future as a rapper with a more legitimate path to wealth. 
Curious comments about Kathy Griffin
Among the interesting facts ScHoolboy Q revealed about himself on Highly Questionable were some comments about his love life. When the hosts asked the rapper about his odd connection to Kathy Griffin, ScHoolboy Q explained that she was his "secret lover."
According to HotNewHipHop.com, he went on to say, "We fell in love a long time ago and we just kept it going. She hit me up. I come through, spend the night. I don't have to say what I do when I spend the night. I spend the night. I wake up. I go home. She ain't tripping. That's my secret lover." 
Then he added, "She just joking with Rocky and Danny Brown. She ain't really serious with them. She serious with me." With these final comments, ScHoolboy Q alluded to a time when Kathy Griffin — who admitted not knowing who either rapper was — shared a clip of hip hop artists A$AP Rocky and Danny Brown discussing whether they would hook up with someone "old." They eventually agree that she's among the old women they'd consider. 
Of course, Griffin is happily married so this it's probably all just joking around. For now, fans will have to wait to figure out if ScHoolboy Q is dating anybody.