Who Is Sebastian Maniscalco and Why Was He Heavily Disliked During The 2019 MTV VMAs?
Many of us who watched the 2019 MTV VMAs definitely had mixed feelings about this year's show.
Aside from the incredible performances from celebrities who just can't seem to disappoint, fans had a lot to say about this year's host, Sebastian Maniscalco.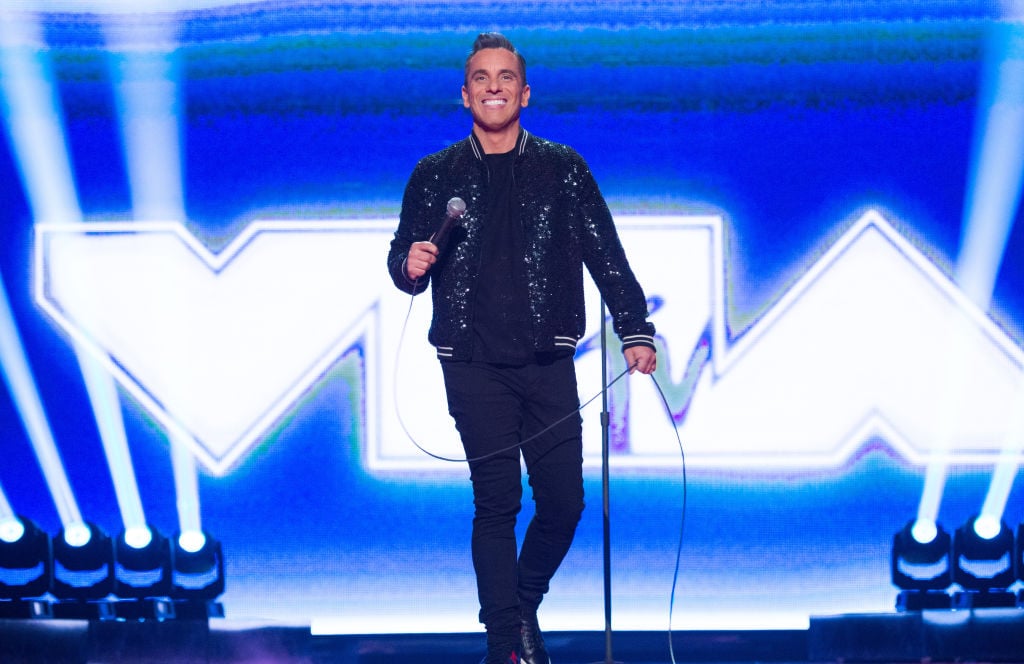 While a majority of audience members and viewers didn't have a clue who Maniscalco was at first, his role as the show's host definitely didn't go over well.
Sebastian Maniscalco has had a long career in comedy
Anyone who watched the 2019 MTV VMAs is probably still confused as to who the franchised picked to host this year's show.
Those of us who have been watching the VMAs year after year know that MTV usually picks someone who is pretty well-known in the entertainment industry to host the show.
However, during last night's event, many were confused when the host of the night was introduced.
The August 26th event was hosted by Sebastian Maniscalco, a Chicago bred stand-up comedian and actor who has had a long career in comedy.
Though he isn't known by a majority of millennials, Maniscalco has appeared on several late-night talk shows showcasing his profession and has even appeared in several films over the years.
Many might have even spotted Maniscalco making his feature film debut in the 2018 Academy Award-winning film Green Book.
The comedian is also set to appear in Martin Scorsese's upcoming Netflix film, The Irishman, that will star Robert De Niro, Joe Pesci, and Al Pacino.  
Millennials weren't happy with Maniscalco's opening monologue
Since Sebastian Maniscalco is comfortable making jokes in front of large crowds, it doesn't come as a shock that he resorted to comedy for his opening monologue for the 2019 VMAs.
While the monologue was off to a good start with Maniscalco praising Bruce Springsteen, which was expected since the event was set in New Jersey, the comedian soon found himself being publically shamed by viewers.
Sebastian Maniscalco went on to joke about iPhones and influencers — which wasn't the best idea on his part seeing as though the arena was full of influencers.
Then Maniscalco's monologue began targeting the show's millennial and Gen-Z audiences, in which he full out mocked their perceived "sensitivity" for certain things and the idea of "trigger warnings." 
"MTV noticed that we're living in ultrasensitive times," Maniscalco said. "If you feel triggered or you feel offended by anything I'm saying here or anything the musical artists are doing, they're providing a safe space backstage where you'll get some stress balls and a blankie and also Lil Nas X brought his horse which will double as an emotional support animal. If you'd like to talk to your ushers they'll send you back to where that's happening."
If the monologue couldn't get anymore cringey, Sebastian Maniscalco then gave his opinion on the safe spaces and got on people's bad side when he made it clear that they are ridiculous.
"Personally I'd remove you from the arena, put you in your car, and send you home. But they opted with the safe space," Maniscalco continued.
Since the comedian seemed as though he only calling out millennials, a lot of people in the audience and watching the show at home were extremely offended by his comments and, of course, took to social media to call him out.
Maniscalco is definitely out of touch with today's culture
Seeing as though the MTV VMAs has always been targeted fat the younger generations, having a host who didn't see a problem in offending millennials isn't going over too easily.
After his extremely awkward monologue, fans immediately took to Twitter to drag Sebastian Maniscalco for his hosting skills.
While some fans couldn't seem to understand why MTV hired him in the first place, others expressed their distaste for Maniscalco insensitive comments.
Though trying out a new host every year is the best practice for any award show, hiring someone who isn't in touch with their audience just isn't the right way to go.