Who Is 'Shameless' Actor Emmy Rossum's Husband?
There is no doubt that those who appear in front of the camera are more recognizable than those behind the scenes. There are exceptions, of course. Some of us would recognize Steven Spielberg, Martin Scorsese, or Quentin Tarantino if we saw them on the street. But anyone would recognize Mark Harmon, Ellen, or Rami Malek.
The actors from Shameless have, too, become common faces to many. We all know William H. Macy and most of us recognize Emmy Rossum. Rossum is married to a TV and film producer, director, screenwriter, who has some pretty darn big shows under his belt. But do you know who he is?
Emmy Rossum started her career in the opera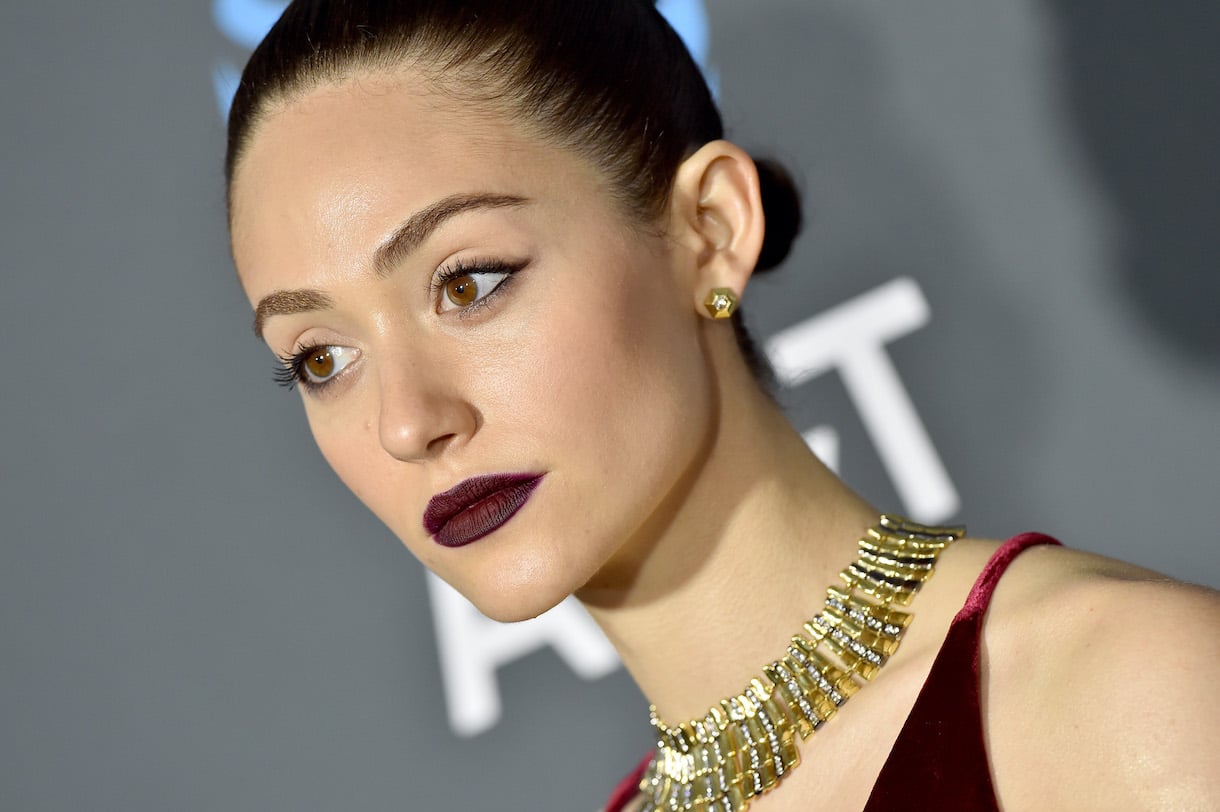 The 34-year-old Rossum is perhaps best known as the eldest child, Fiona, of Frank Gallagher, portrayed by Macy on Shameless. It has been said that her role much rivaled that of Macy's, although she left the show before its last season to move on to other projects.
Rossum's career, however, started much earlier and in a much different realm. At seven, she auditioned for the Metropolitan Opera and was well-received. While growing up, she performed in more than 20 operas with such stars as Placido Domingo and Luciano Pavarotti, according to IMDb.
She then turned to television, appearing in the soap opera As the World Turns in 1997. She also appeared in made-for-television films such as The Audrey Hepburn Story and had guest roles on various shows such as Law & Order and The Practice. In 2004, she landed the role of Christina in a TV-adaptation of Phantom of the Opera.
Is Emmy Rossum married?
Rossum had a brief marriage to music executive, Justin Siegel, from 2008-2010. She was cast in the film Comet opposite Justin Long, which premiered in 2014.
The movie was written and directed by Sam Esmail. It didn't take long for Esmail and Rossum to begin dating, according to People. He asked for her hand in 2015, and they wed in 2017.
A New Jersey native, Esmail attended New York University where he worked in its PC Lab, according to Married Biography. He later attended the university's Tisch School of the Arts before moving to Los Angeles. There he attended the American Film Institute Conservatory and earned his master's degree in Fine Arts.
Comet was Esmail's first note-worthy work. But in the past few years, he has gained much more notoriety. He was the creator and executive producer of the USA Network's acclaimed show, Mr. Robot, which starred Malek, Christian Slater, and Carly Chaikin.
Furthermore, Esmail directed and served as executive producer of Amazon's psychological thriller Homecoming. At the same time, he worked as executive producer of Briarpatch, which appeared on the USA Network. 
What's in the future for Rossum and Esmail?
Esmail suffers from social anxiety disorder which inspired the show Mr. Robot, according to NPR. He credits Rossum with helping him deal with the disorder.
Three-plus years into their marriage, the couple does not have any children. If they are planning on a family, they have not shared it with the public. The couple splits their time between Los Angeles and New York. 
Rossum stars as Angelyne in the upcoming TV miniseries of the same name which is currently in post-production. Esmail is the executive producer. The show, which tells the tale of the blonde-bombshell L.A. billboard icon, will air on Peacock. No release date has been given.
Esmail, now 43, has a lot more on his plate. Beyond Angelyne, he is co-creator with Robbie Pickering and producer of a new series, Gaslit, offering a fresh look and untold stories of Watergate. The show, now in pre-production, stars Joel Edgerton, Sean Penn, and Julia Roberts, according to IMDb. Esmail is also named as executive producer for the newly announced TV miniseries, Metropolis, and the new show, Battlestar Galactica.
Furthermore, ABC has just announced the purchase of two new Esmail's projects, a new series, Acts of Crime, and a second, yet untitled, project. The network has agreed to air the pilot of the latter even if the show itself is not picked up, according to The Hollywood Reporter.