Who Is 'the Beast' Prince Harry Admits to Feeding by Making Money From His Personal Story?
Prince Harry continued his media blitz to promote his autobiography Spare by speaking with Good Morning America anchor Michael Strahan. After discussing many of Spare's allegations and contents with ITV and 60 Minutes, Strahan asked Harry how he felt about making money with his story. Harry's response? He knew he was "feeding the beast." Who is "the beast" that Harry admits to feeding with his tell-all book?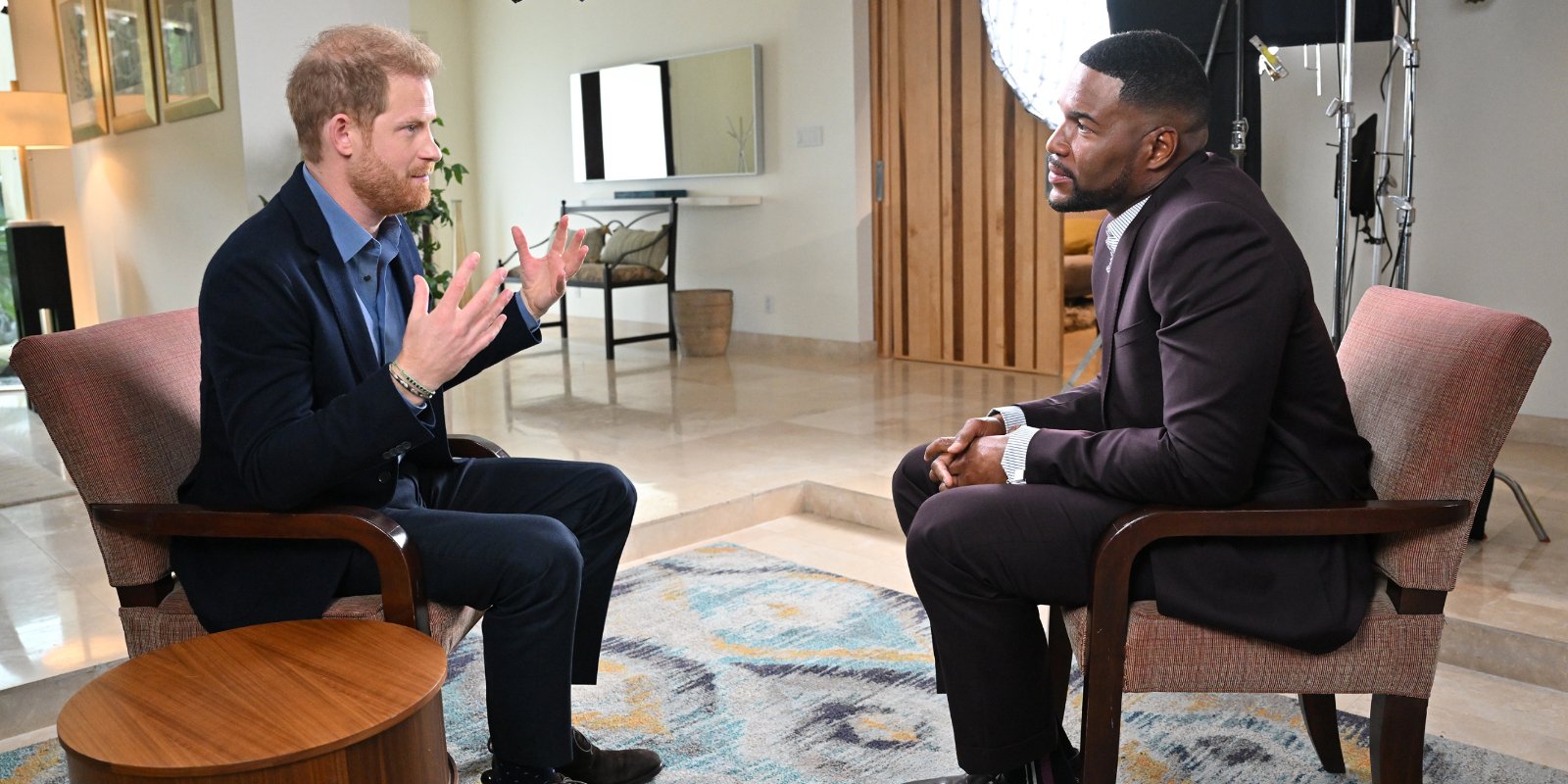 Prince Harry told Michael Strahan the royal family is like a 'soap opera'
Speaking with Strahan for Good Morning America, Harry revealed that the press has, for the most part, represented the royal family in its reporting. He assessed this as due to the public believing they have a "stake" in the clan.
"I think there have been so many years of widespread propaganda and misrepresentation," Harry explained. "Some people, especially in the U.K., believe that because you are a member of the royal family, somehow, everyone owns you or has a stake in you, and that's a message that's being purely pushed out by the British tabloids. And it creates real problems within that family and that relationship."
He agreed with Strahan that the family's issues resemble a soap opera. "Yes," Harry agreed, "There's a lot of soap in there."
"But you know, for a lot of people, that's entertaining. In numerous parts of the world, news has become entertainment. And I think a lot of people consume this stuff as if it's news when it's not."
Prince Harry admits to 'feeding the beast' with his autobiography
The Duke of Sussex admitted to Strahah of "feeding the beast" by publishing Spare, which states his perception of life as a royal family member. What did his commentary mean?
Strahan questioned the former senior royal, stating, "Some critics are gonna say, 'well, you're taking private struggles, and you're making money off it; you're getting paid from it.'"
Per Express, Harry responded in the following manner. "I'm sure that's probably what some people think or want to think. For me, having seen my family and the institution's part in constantly feeding the British press with lies, mistruths, disinformation, and the whole lot."
"Especially more so than ever over the last six years, and the damage that did to my wife at the time," he continued. "The only way that I can stop that from happening, the only way I can protect us, the only way I can correct those mistruths, is by writing something, the truth, in one place without going through the same people they chose to go through."
He concluded, "Otherwise, you are just feeding the beast. I fully accept that is feeding the beast anyway, but I'm left in a position where these mistruths need to be corrected."
Who is the beast? Harry alluded to the British press as a juggernaut always searching for new information. He alluded to controlling some of the narratives by writing his own story.
The Duke of Sussex said that before his book, he tried to resolve the issues within his family privately
Watch "Prince Harry: In His Own Words" with @michaelstrahan TONIGHT at 8:30PM ET/9:30PM PT on @ABCNewsLive and later on @hulu. pic.twitter.com/n0XcLgd7D8

— ABC News Live (@ABCNewsLive) January 9, 2023
Strahan asked Harry about his "responsibility in the breakdown of the relationship" between himself and his brother Prince William and father, King Charles III. Harry said he took accountability for some of the problems but laid the blame at their feet as well for what appears to be their inability to address specific issues.
"Without question, I'm sure," Harry replied. "What people don't know are the efforts I have gone to resolve this privately, both with my brother and my father."
However, when Strahan asked if the book would do more harm than good, Harry replied thoughtfully.
"I have thought about it long and hard, and as far as I see it, the divide couldn't be greater before this book. But I genuinely believe that my family and I can reconcile and put our differences behind us, but first, there needs to be conversations and accountability," he explained.
"And if that doesn't happen, then that's very sad. But I will focus on my life, my amazing family [Meghan Markle and his two children Archie and Lilibet] that I'm so grateful to have," the duke continued.