Who Is The 'Insecure' Star Who Plays Condola?
Fans of Insecure are eager to discover what will happen with Issa and Lawrence: will they reconcile or will Lawrence completely move on with Condola? As the season progresses, those questions will be answered. But in the meantime, viewers are impressed with actress Christina Elmore in her portrayal of Condola. Insecure isn't her first role but it's looking to become her most popular.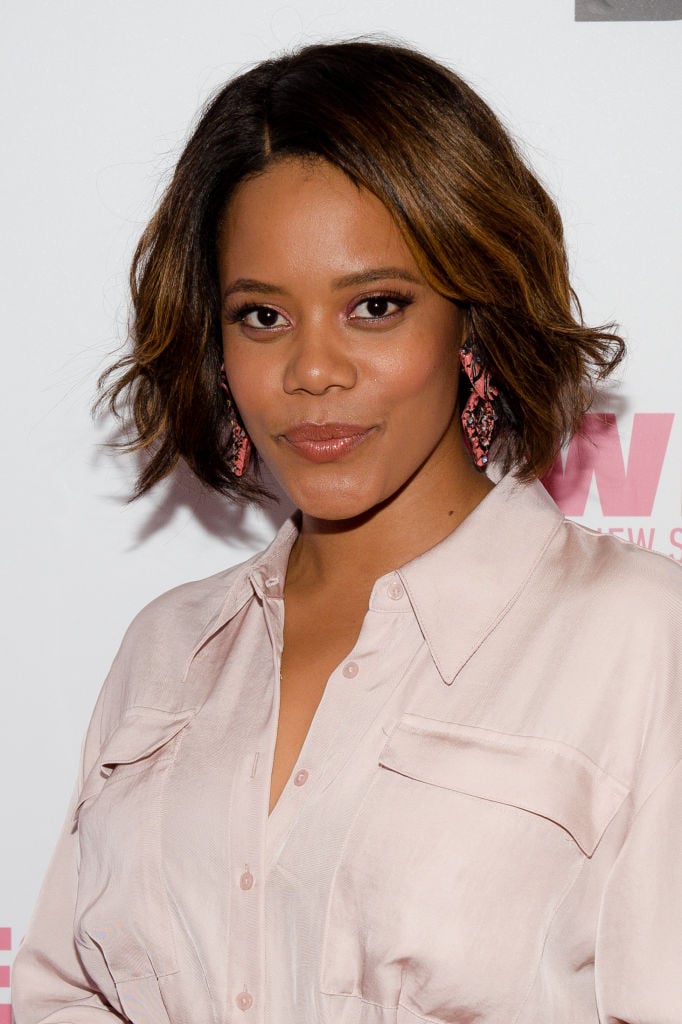 Who is Christina Elmore?
Elmore has been acting since at least 2013 when she landed her first major role in Fruitvale Station alongside Michael B. Jordan. Her major break came in 2014 when she was cast in a recurring role in The Last Ship as the character Lt. Alisha Granderson for four years. From there, she starred in a made for television film Vehicle for Revenge in 2016. 
Aside from film and television, Elmore has a presence on stage. She diversified her acting portfolio when she co-starred as Juliet in an SCLA production of Romeo & Juliet. She reprised the role alongside Jack Mikesell in 2014. She currently stars on Twenties on BET, which was created by The Chi's Lena Waithe.
She's active on Instagram and shares her family life. Elmore married Ryan Duke in 2014 and they welcomed their first child – a son Silas Wilde Duke, in 2017. She's also open about her faith, boasting on her Instagram bio that she loves Jesus.
Christina Elmore as Condola on 'Insecure'
Elmore joined Insecure in season 3 as Condola. She meets Issa at a local movie screening at a public park that she organized. Condola works in the public relations event space and after taking a meeting with Issa where Issa pitches her idea of a summer block party music festival, they begin collaborating on it together.
Condola is also the co-worker of one of Issa's best friends Tiffany. After attending Tiffany's baby shower, Condola meets Issa's ex, Lawrence, and the two go on their first date – unbeknownst to Issa. As season 4 opens, Condola and Lawrence are dating, which Issa discovers at a meeting with Condola when Tiffany spills the beans. 
Despite the awkwardness, Issa and Condola decide to continue working together as they've already built their own friendship. Weird run-ins between Issa, Condola, and Lawrence happen throughout the season, and it's clear that Issa and Lawrence still have feelings for each other. Condola also expresses that their friendship makes her uncomfortable at times and is hesitant to move forward with Lawrence as a result despite her liking him. 
Elmore is enjoying her time on the show and fans have been receptive to her. As for what she wants to see with her character's relationships with Issa and Lawrence, she's open to the possibility that it could end well with both, or go in a negative direction. Fans will have to wait and see how things play out over the next seven episodes.