Who is the Mother of DJ Pauly D's Daughter, Amabella Sophia?
Meet Amanda Markert, the mother of 'Jersey Shore: Family Vacation' star DJ Pauly DelVecchio's daughter, Amabella.
Many Jersey Shore fans were surprised to learn that Pauly DelVecchio has a daughter. Learn more about Amanda Markert, the woman with whom DelVecchio shares his daughter, Amabella.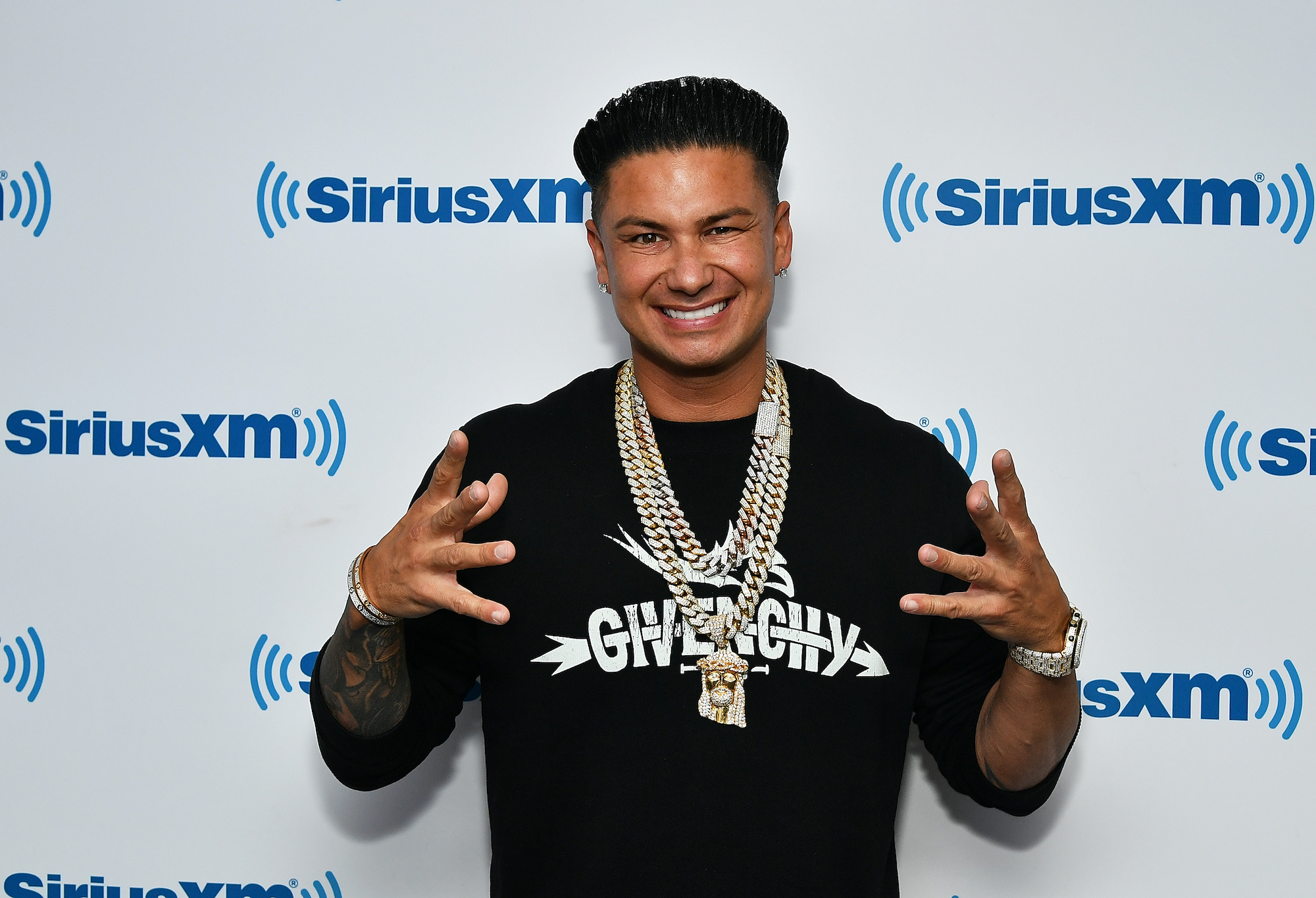 Pauly D has a 7-year-old daughter
Amabella Sophia Markert was born in May 2013. When DelVecchio found out he was going to have a child, he couldn't have been happier. "I'm proud I'm a father," DelVecchio told Us Weekly in October 2013. "I am excited to embark on this new part of my life."
Amabella is a major part of DelVecchio's life. In Double Shot at Love Season 1, DelVecchio would frequently discuss his daughter with the women he was dating. A big priority was finding someone who would be a good mother-figure to Amabella. To test the women, DelVecchio hired an actor to play his daughter. Though the real Amabella wasn't involved, this prank gave DelVecchio a better idea of which woman was more compatible with every aspect of his lifestyle — including his fatherhood. 
DJ Pauly D met Amanda Markert working
DelVecchio met Amanda Markert in August 2012. Markert was working VIP bottle service at The Pool After Dark nightclub in Atlantic City, where DelVecchio was performing. Us Weekly reported that Markert graduated from Absegami High School in Absecon, N.J. in 2005. She went on to study at Atlantic Cape Community College in Mays Landing, N.J. Markert also studied forensic psychology at Richard Stockton College of New Jersey. 
According to many of her Instagram posts, Markert still lives and works in New Jersey. 
Pauly D went through a custody battle regarding his daughter
According to Us Weekly, Amabella's birth came as a shock to DelVecchio. Amabella was born in May, but allegedly DelVecchio learned of her birth in October 2013.
Us Weekly reported from a source that DelVecchio filed a motion for full custody. There was a back-and-forth between the two for a while regarding Amabella. DelVecchio told TMZ Markert was treating his daughter like "a winning lottery ticket." Markert refuted these accusations on her since-deleted Twitter account, writing: "I love my children more than anything in this world. The chaos he has created is a shame," (via Heavy).
In the years since Markert has deleted her Twitter, it seems she and DelVecchio have a more civil relationship. Based on Markert's Instagram feed, it looks like DelVecchio didn't receive full custody of Amabella. She appears to live full-time with Markert in New Jersey. 
Amanda Markert is a mother of two 
In addition to Amabella, Markert has an older son named Mikey from a previous relationship. Though she doesn't discuss the father of her first child on social media, Markert does often post photos of her two children together. 
Pauly calls Amabella his 'mini-me'
Though DelVecchio keeps his daughter off of his social media, he still raves about her in interviews. He often speaks about his overprotectiveness of Amabella and his desire to keep her out of the public eye. Still, many fans wonder what Amabella is like. "She's a mini-me — I already have her on the turntables," Delvecchio told Live With Kelly and Ryan in April 2019. "I look at her, and I see myself. She's a Prank War Champion, too! She pranks me," he said, explaining how his daughter will pull various hijinks on him. While Amabella is not allowed to watch Jersey Shore, she understands that her dad is famous.