Who Is The Narrator On 'Gossip Girl'?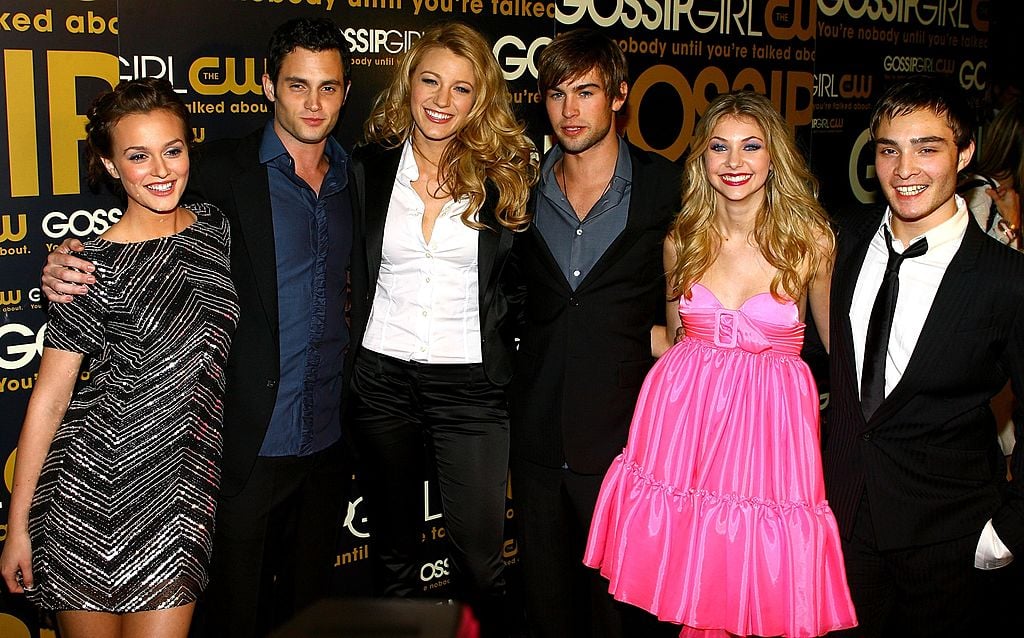 Hearing the voice of someone famous on a TV show is an old trope that's been around for decades, with the most famous being the voice of Charlie in Charlie's Angels. Other examples exist, usually as an unseen yet very familiarly voiced narrator. We're still seeing that done today on various TV comedies and dramas.
The old teen drama Gossip Girl took this further with a younger Kristen Bell narrating the show as an omniscient observer. This was supposed to be an unseen blogger who (we're to assume) tells us about the reality of young, upper-crust kids from the east side of Manhattan. Of course, the question has always been whether the narrator was recounting reality or making things up for a gossip column.
We might find out since Bell could return as the voice in the upcoming HBO Max reboot.
If you go by the title, Kristen Bell was really the star of the show
Yes, if you go by the technicalities of semantics, Bell was really the star of Gossip Girl all along. She was supposed to be the "Gossip Girl" the show was pointing to, even if Blake Lively was considered the It Girl headliner.
When the show began in 2007, most of the cast were still relatively unknown, other than Bell who'd turned into an A-list star from Veronica Mars. While the latter show should have gone on longer than it did, doing the narration in Gossip Girl was a bit of a TV rebound.
It turned into a five-year gig, finally ending in 2012. All along, we never did see who the narrator was. Now with a revival set, we really want to find out who she is.
Any possibility of this is more than a little tantalizing considering Bell recently expressed interest in coming back as the voice. With social media being a bigger part of life now than seven years ago, the show might seem like it was ahead of its time and catching up to itself.
Redefining "gossip" seven years later
Gossip Girl was the first show to bring "gossip" into the internet age after being predominantly in print magazines prior. In 2007, social media was still in its basic stages with Twitter and Facebook only a year old. Even though gossip about celebrities was still relegated to the traditional print rags (as it still is in part), the ability to pass on inside, fast information on social media was wide open.
We all saw the worst of this in the years immediately after Gossip Girl ended. If we can say most online gossip is now about the west coast elite (aka Kardashian circles) today, inside dirt about everyone is on Twitter in minutes nowadays.
Once Gossip Girl reboots, it has no choice but to examine this new era, something Bell reportedly relishes doing. Perhaps the writers will still keep her anonymous, though we hope they reveal her so we can see what kind of life the real Gossip Girl has behind-the-scenes.
Because some of the original cast probably won't be back for the revival, it does leave this more open to Bell being the real star. New cast members are expected, however, so it'll likely be a combination.
Let the Gossip Girl be outed
Just imagine what kind of a knock over the head it would be to see Bell's Gossip Girl outed and how she deals with the aftermath. If we can maybe imagine her as one of those egg avatar Twitter accounts hiding anonymously behind a mask, it's also a lot easier to weed people out in 2019.
Dealing with her trajectory and the fallout she might experience would be the creative kick in the pants a revival like this needs. Considering BH90210 decided to be very creative in a meta way (maybe to its own detriment), the only real way to keep people interested in a new Gossip Girl is to go in untraveled directions.
Social media trolls may feel nonplussed afterward.