Who is the Narrator on HGTV's 'House Hunters'?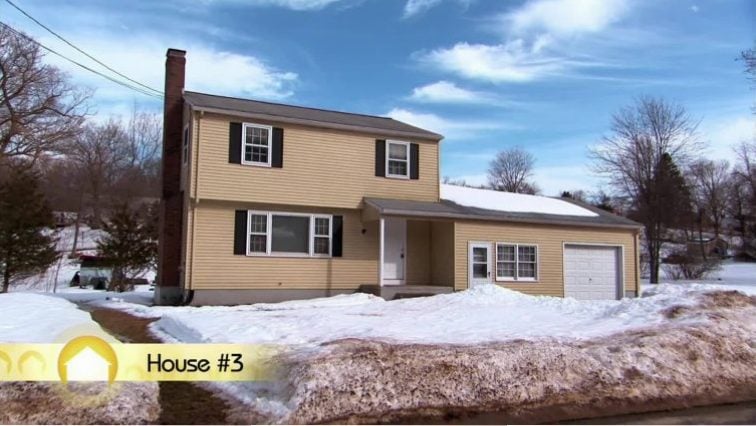 She has that unmistakable and familiar voice that we are accustomed to hearing every time we watch an episode of House Hunters. But did you ever wonder who the woman behind the voice giving us all that useful information was? Of course you have and we've got your answer.
You certainly know her voice but have no idea what she looks like. Now though, you'll be able to put a face to one of the most recognizable voices on TV. Here's exactly who's behind the narration of the popular HGTV series and how she got the sweet gig.
Who is she?
Her name is Andromeda Dunker and she was actually named after a galaxy since her mother is an astrophysicist.
"That was entirely my wife's idea," said her father, A. Keith Dunker, an emeritus professor at the Indiana University School of Medicine. "I thought, 'Why not?' It sounds like a great name."
Since 2009, Dunker has narrated countless episodes of House Hunters and its many spinoffs including House Hunters International, Tiny House Hunters, House Hunters Renovation, House Hunters Off the Grid, and House Hunters: Where Are They Now?
She is a polyglot fluent in English, French, Chinese, and Russian. Knowing a few different languages helps with some of the pronunciation of different locations while narrating House Hunters International.
Dunker lives in Los Angeles with her husband, Joshua Sliwa, and their two dogs. She works on 10 to 20 episodes of House Hunters per week from either her home studio or the Pie Town Production offices in Hollywood.
She didn't reveal her identity for years
It wasn't until 2017 that Dunker decided to do an interview and let viewers know who she is.
"I've remained in the shadows," Dunker told BuzzFeed News. "The conventional wisdom for voiceover actors is you are kind of heard and not seen. It's just kind of the way it's always been. The network preferred to keep me in a little bit of mystery because that's just worked out."
And not doing press and extensive sit-down interviews never really bothered Dunker because she always been a pretty private person.
How she got the job
Dunker initially pursued a career in acting but a casting director liked her voice so much that he suggested she try doing voiceover work. One day she was taking a drive with some friends when she got a call from her agent who asked her if she could record herself reading a sample script within the next five minutes for a reality show.
"So we raced back to my friend's house," Dunker recalled. "I sat in my goddaughter's room with a Hello Kitty blanket over my head and I recorded this House Hunters script audition really quickly and sent it in. So I almost missed it. It just goes to show you have to audition for everything that comes your way. It's feast or famine in this career."
Dunker is the third narrator House Hunters has ever had. The two women who lent their voices before her were Suzanne Whang and Colette Whitaker.
Read more: Are the Realtors on HGTV's 'House Hunters' Actual Real Estate Agents?
Follow The Cheat Sheet on Facebook!