Who Is 'The Real' Co-Host Amanda Seales and What's Her Net Worth?
The Real has featured four hosts for years, but it looks like things are about to change. On Jan. 6, multihyphenate Amanda Seales was announced as the new co-host of the immensely popular daytime television show.
While Seales has been around for years, she's just started to break out on the scene and garner mainstream attention. So, it's no surprise that some people aren't familiar with her. If you're also out of the loop, here's everything you need to know about Amanda Seales — from her life and career to her net worth.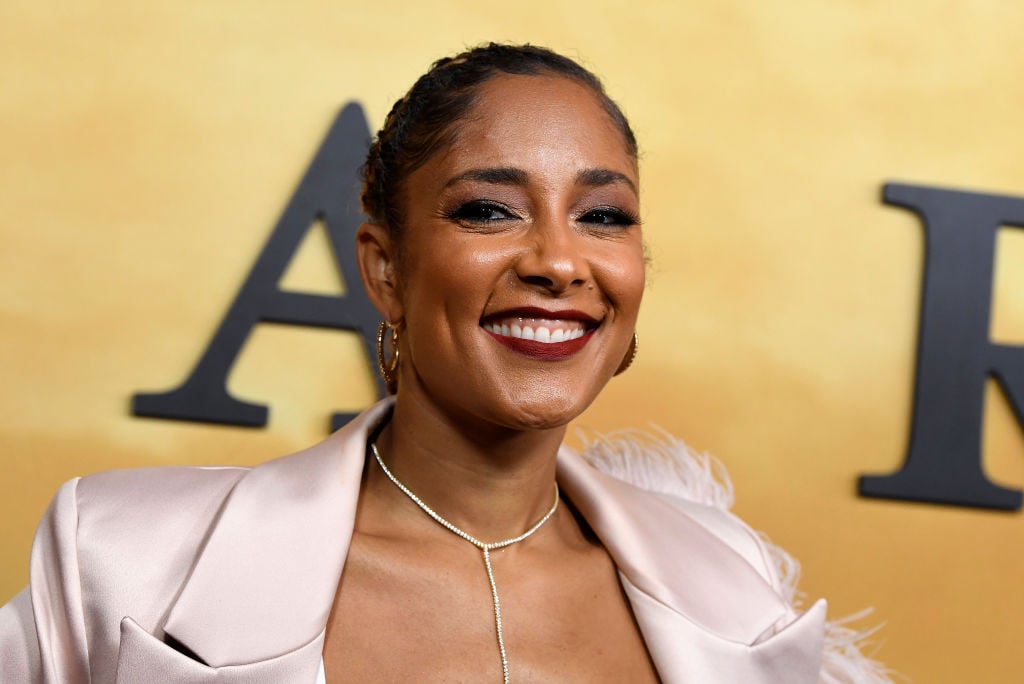 Amanda Seales' early life
Seales was born on July 1, 1981 in Los Angeles. She told Man Repeller that she was raised by her mother, a nurse who hails from Grenada. The outlet refers to Seales' father as "irrelevant."
Searching for better educational opportunities, Seales' mother moved them to Florida when the artist was in third grade. When Seales wasn't in school, she kept busy with extracurricular activities, including art, tap dancing, and drama classes.
"It wasn't that I was the kinda kid who was all over the place," she told Man Repeller. "I just had a lot of interests and when I would get into something, I would really dive in. [My mom] picked up on that early and went the distance with allowing me to inhabit a number of different spaces."
As a preteen, Seales booked her first roles. Her first onscreen appearance was in the 1993 buddy-cop comedy, Cop and a Half, which received overwhelmingly negative reviews but at least gave her some exposure.
The next year, Seales made her television debut. She appeared on the Nickelodeon show, My Brother and Me, as Deonne Wilburn. The show ran for one year before its cancelation in 1995.
Amanda Seales' rise to stardom
By her 20s, Seales had turned her attention to spoken word. She worked on the underground scene while pursuing an undergraduate degree at SUNY Purchase.
Her big break came in 2002 when she was selected to appear on the Russell Simmons-produced show Def Poetry Jam. Using the stage name Amanda Diva, she delivered at least two performances before its cancelation in 2007.
After the show, Seales enrolled in a master's program at Columbia University, pursuing a degree in African-American studies. She also found work as a host on MTV2's Sucker Free Countdown.
"I would have to skip class to go interview Outkast," she told The Undefeated of those times. "In my essay to get into Columbia, I said I hope to one day to be able to speak to and on behalf of my community. It was my hope to be able to empower black folks. That's why I felt like I should be in the Columbia program, because it would give me the knowledge and the insight to be able to do that at the highest level possible."
Seales added to The Los Angeles Times that she wanted "work that exists in [her] voice across many platforms," so her eventual foray into music makes sense. In the late 2000s, Seales replaced Natalie Stewart in the R&B group Floetry, which is best known for the song "Say Yes." However, her tenure was not long.
Seales told The Breakfast Club in 2017 that fans did not connect with her and that she'd also had some problems with fellow group member, Marsha Ambrosius, prompting her to leave the group.
Amanda Seales' career breakthrough
In 2011, Seales started using her birth name again.
"I was trying to get closer to myself," she told Man Repeller of the decision.
She also returned to comedy — which she called her "purpose" in a 2018 interview with Forbes.
She had a major breakthrough after landing a role on the hit HBO series, Insecure. Seales also hosts a live game show, Smart Funny & Black, and a podcast, Small Doses. In 2019, she starred in her first comedy special, I Be Knowin', which premiered on HBO.
And now, she's a host on The Real. Seales had briefly served as a guest host before she got hired.
What is Amanda Seales' net worth?
According to Celebrity Net Worth, Seales' net worth is $3 million, at the time of this writing. And it's seemingly only going up from here.
Interested in more net worth posts? Read more here.