Who Is The Weeknd Dating?
When it was announced that recording artist The Weeknd was headlining the Super Bowl 55 halftime show, his fans were overjoyed. Those less familiar with the singer wanted to find out as much as they could about the Starboy.
The Weeknd has made news in the past not just for his music but also for his love life. Here are the famous women he previously dated and who he's rumored to be seeing now.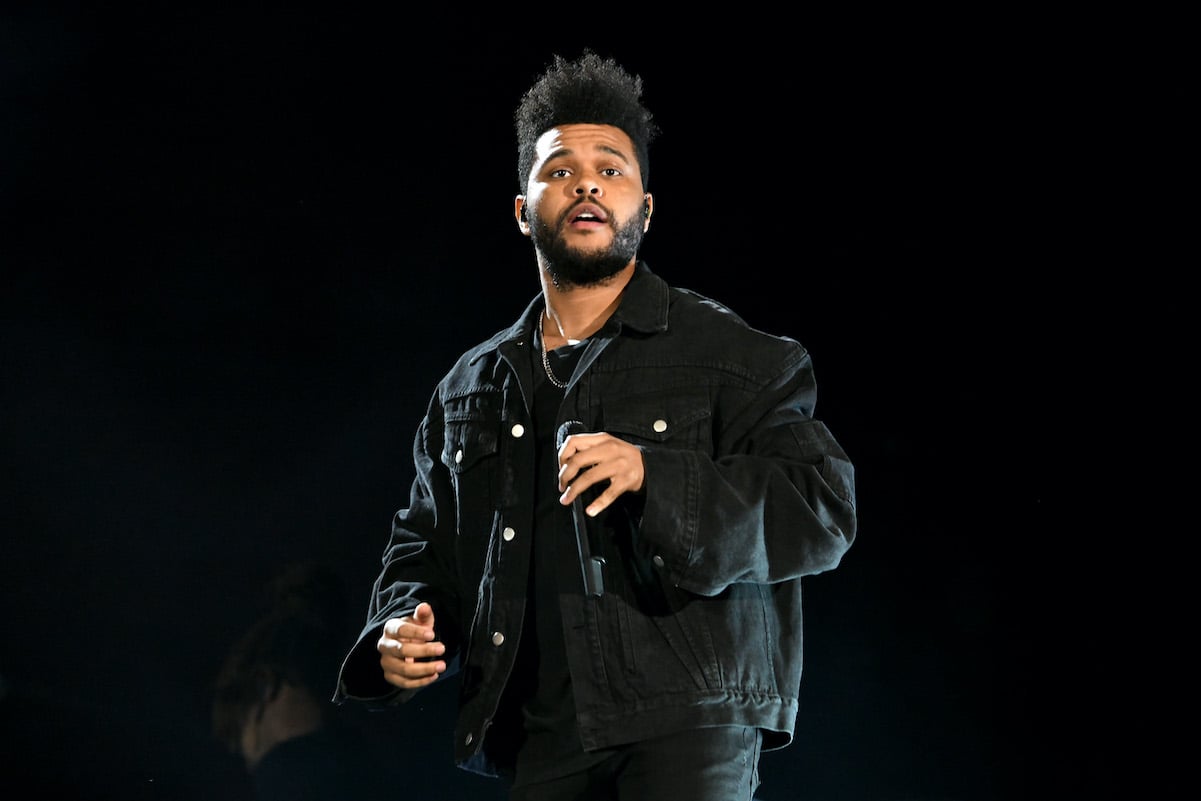 The Weeknd's early life and musical inspirations
The Weeknd was born Abel Makkonen Tesfaye in Toronto on Feb. 16, 1990, to Ethiopian immigrants Makkonen and Samra Tesfaye. He was raised primarily by his grandmother after his parents split up.
The Weeknd cites Michael Jackson and Prince as some of his musical inspirations. He has released a handful of studio albums including Kiss Land, Beauty Behind the Madness, and Starboy and is known for hits like "Blinding Lights" and "Can't Feel My Face."
He had an on-and-off relationship with Bella Hadid for years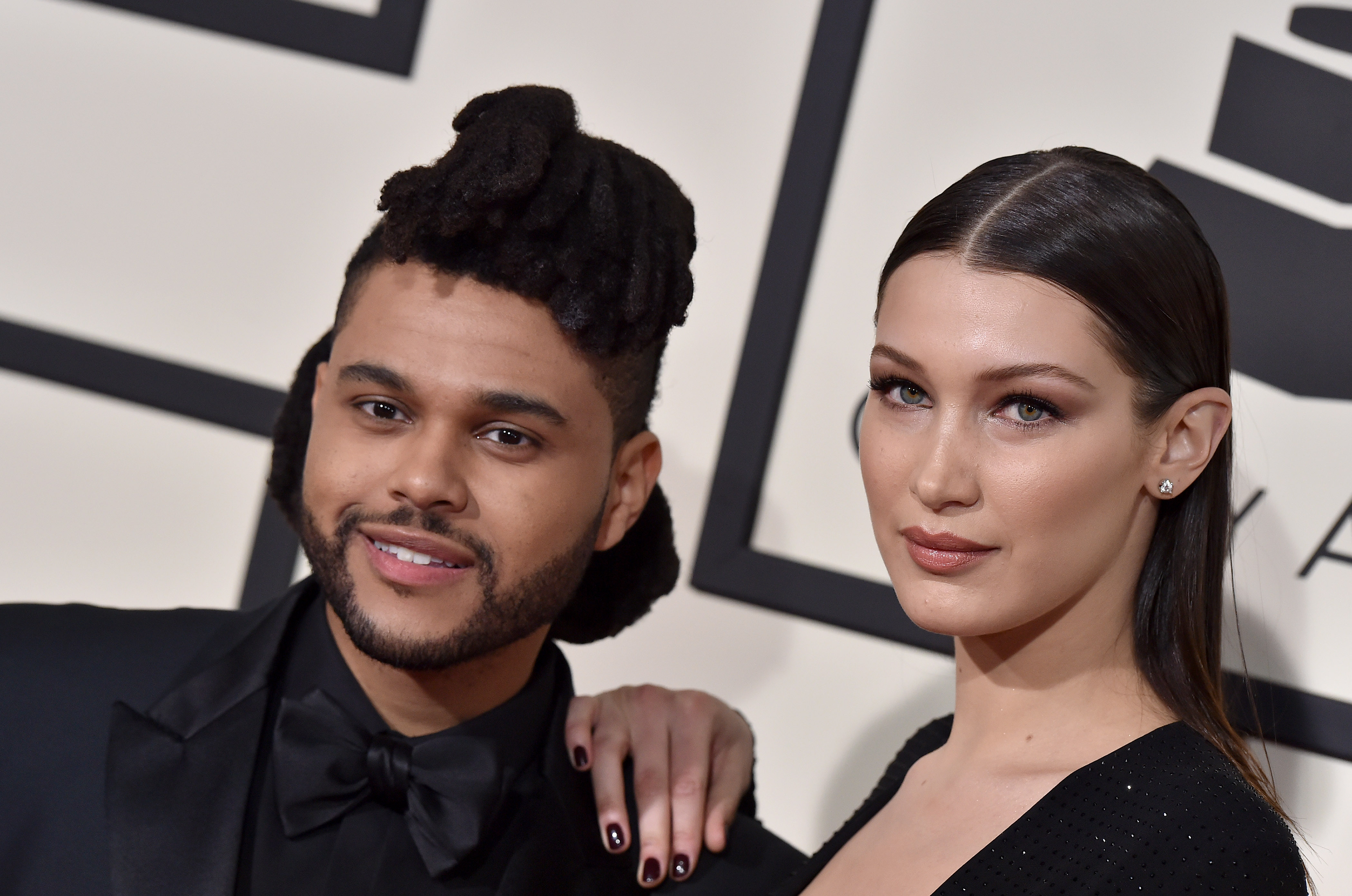 The Weeknd dated model Bella Hadid on and off from 2015 to 2019. Their first red carpet together was at the Grammys in 2016. "It was a big night for him. He has worked so hard, and he did so well that night," Hadid told Glamour. "As a girlfriend, I wanted to be there to support him. Seeing him so happy when he won a Grammy made me so happy."
However, that November reports swirled that they decide to go their separate ways.
In April 2018, they reportedly rekindled their romance and there was some chatter that they might get engaged. That didn't happen though and the following year the pair split again. This time it was said to be over their conflicting work schedules.
"They are in different places right now, physically and mentally," a source told E! "Bella is prepping for her fashion week commitments and Abel is working on his music and his upcoming acting debut."
He had a whirlwind romance with Selena Gomez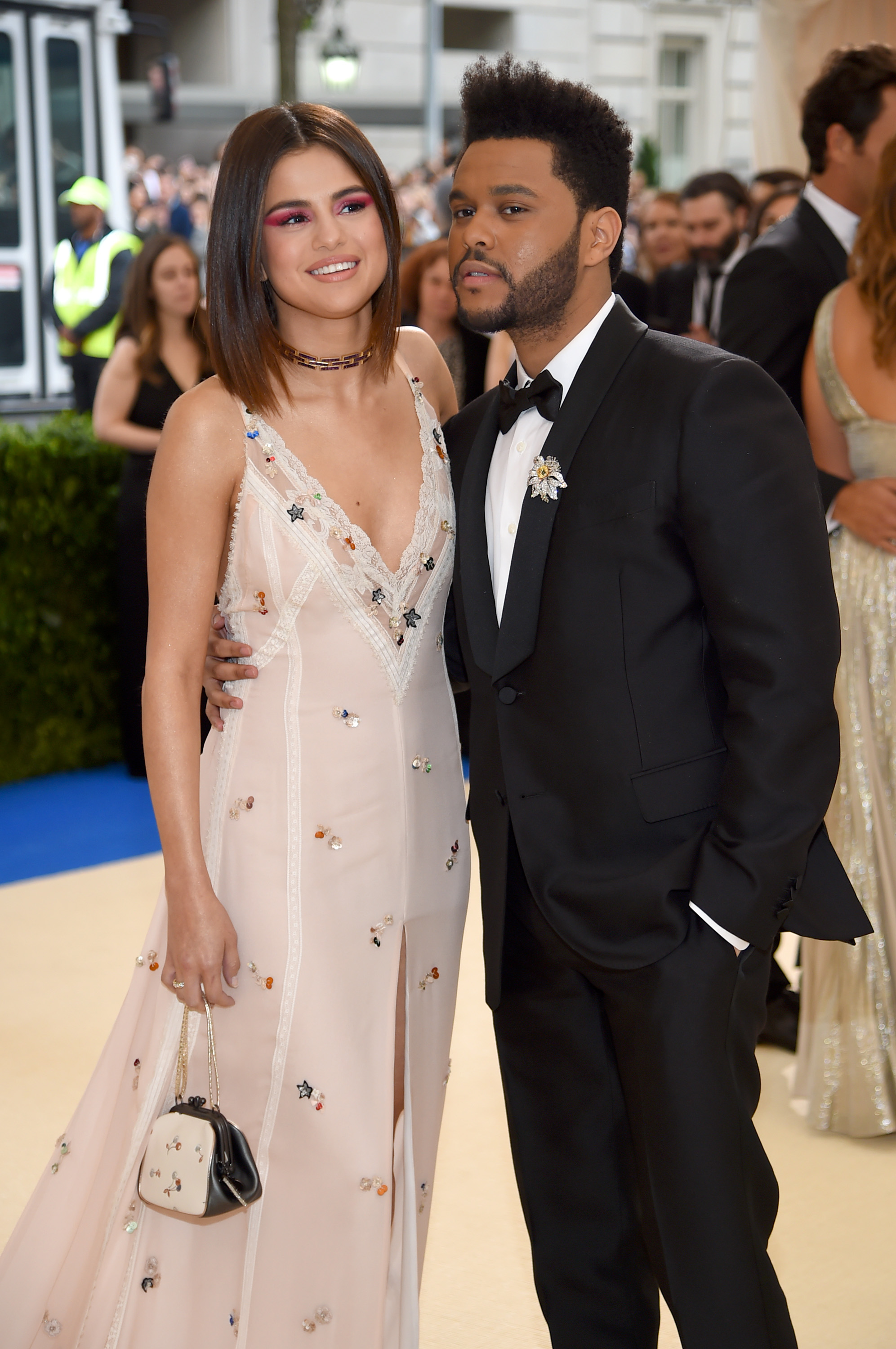 In early 2017, while The Weeknd and Hadid were on a break, the star began seeing fellow singer Selena Gomez.
The two appeared regularly on one another's Instagram. They also took a trip to Italy together and appeared arm-in-arm at Met Gala. Gomez even whispered "I love you" to her man on the red carpet for fashion's biggest night. But by October of that same year, their relationship ran its course and they called it quits.
The Weeknd then went back to Hadid for a bit before their last split in 2019.
Is The Weeknd dating another singer now?
In December 2020, rumors about The Weeknd's dating life were back in the news when he was thought to be getting cozy with his "Blinding Lights" video co-star Spanish singer Rosalia.
Rosalia has two studio albums Los ángeles and El mar querer. She is best known for her hit songs like "Con Altura," "TKN," and "Yo x Ti, Tu x Mi" as well as appearing in that steamy video with The Weeknd.
But it doesn't seem that they are an item as those rumors were never confirmed by either party and there's been no evidence that their relationship turned romantic after they worked together.