Who is Thomas Rhett's Wife Lauren Akins?
Marriages are never a bed of roses, as most people tend to think. They require sacrifice and dedication. Very few celebrity marriages fail to withstand the tide, and almost always split after a few years together.
Lauren Akins and her husband, country singer Thomas Rhett may not always have a perfect marriage, but they have managed to find what works for them. Rhett's wife, Lauren Akins, recently came out with a book that speaks more on her journey and encourages people to love themselves and others. Read on to find out more about the country couple and how their marriage has withstood any storms.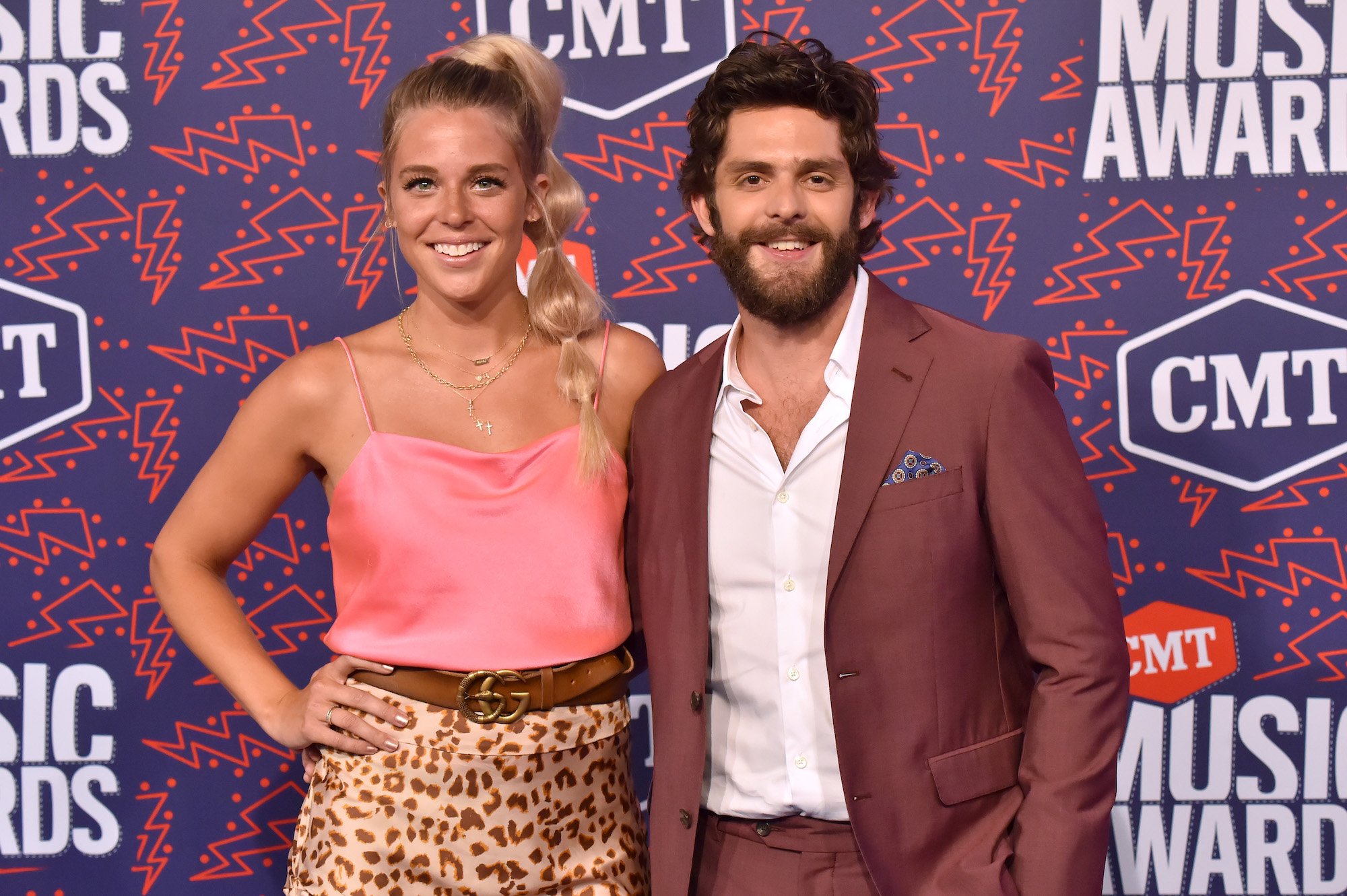 Who is Thomas Rhett?
Thomas Rhett Akins was born in Georgia on March 30, 1990, to country singer and songwriter Rhett Akins and Paige Braswell. Having grown up in a musician's household, Rhett began singing at an early age. He also grew up around other country singers such as Brooks & Dunn and Tim McGraw.
Rhett has two siblings, a younger sister and a half-brother from his father's side. Rhett grew up playing drums in junior high school. He later began playing the drums on stage with his father. Rhett and a few other schoolmates in high school formed a band called the High Heeled Flip Flops.
Rhett attended Lipscomb University to pursue communications but dropped out midway to pursue his real passion, music. Rhett has enjoyed a flourishing career in country music. He was nominated for a Grammy award twice in 2017 and 2019 for Best Country Album.
Who is Lauren Akins?
Lauren Akins was born in Tennessee in a Christian family. She grew up around her current husband almost all her life. In school, Akins was always the popular kid. She went to the University of Tennessee and graduated with a degree in nursing. She was always very involved in her school's extra-curricular activities.
Akins has put her nursing degree to good use with her humanitarian work all over the world. She does most of her work in third world countries such as Hawaii and Uganda. She currently works for 147 Million Orphans, an organization that provides basic needs to less privileged children.
In 2020, Akins successfully published her book called Live in Love. The book details her life and marriage with her husband and her relationship with her family. Akins believes that her book can provide plenty of insight for many couples.
Rhett Akins and his wife Lauren have a beautiful relationship
As mentioned above, Lauren Akins has always been around her current husband even without knowing it. The country couple attended first grade in the same school but got acquainted with one another when they were in sixth grade.
When the two became teenagers, they dated for a brief period of six months before calling it quits. Rhett said that he had always waited for her. Once Akins broke up with her boyfriend, he made his move. In 2011, Rhett proposed to Akins in the most romantic way.
According to Good Housekeeping, Rhett used a wine bottle to pop the big question while Frank Sinatra's The Way You Look Tonight played in the background. The couple tied the knot the next year in October 2012 in a very colorful wedding.
Akins and her husband are the poster couple of how happy marriage is as they usually share cute photos with their beautiful children. However, as Akins points out, life isn't always a bed of roses, and sometimes the happy couple gets into fights.
However, she admits that faith and prayer are part of their secret to a happy life together. Rhett's love for Akins reportedly inspired his hit song Die a Happy Man.