Who Is 'Tiger King' Star Doc Antle's Son, Kody Antle?
'Tiger King' dives into the life of animal trainer Doc Antle and his son, Kody Antle. Here's what we know about Kody and his life on his dad's wildlife preserve.
Netflix's Tiger King documents the unusual life of big cat breeder Joe Exotic. But it also dives into the lives of other animal enthusiasts, including Bhagavan Doc Antle and his son, Kody, who was introduced briefly on the docuseries. After learning about his father's life, many are wondering who Kody Antle is what he does at his dad's wildlife park.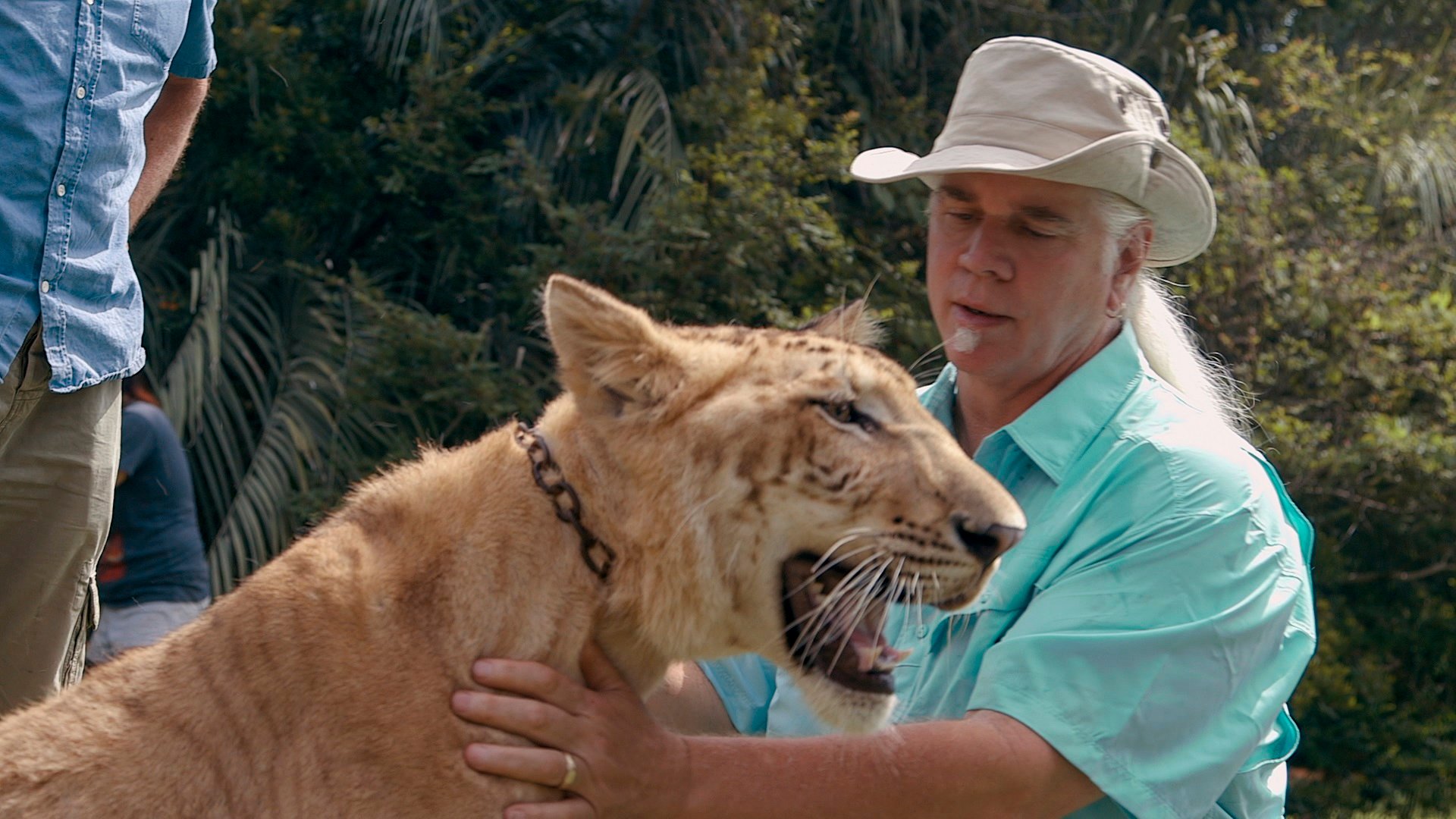 Who is 'Tiger King' star Kody Antle
As introduced on Tiger King, Kody Antle is Doc Bhagavan Antle's 30-year-old son. His father is the founder and director of The Institute for Greatly Endangered and Rare Species (T.I.G.E.R.S.) — a wildlife park in Myrtle Beach, South Carolina. 
In a 2019 interview for AOL's My Unconventional Life series, Kody revealed that he's been living among the exotic animals at his father's park since he was a baby. And he says that he considers the tigers, lions, monkeys, and elephants he grew up with his real family. 
"I was really lucky I was born into this," Kody says in the interview. "My father started the whole thing about 35 years ago with the animals, so I was just one of them born into the litter. I had tigers as my big sisters and brothers, and I had the elephant as my big sister growing up. And it's just been a whole life filled with animals."
Sometimes referred to as the "real-life Tarzan," Kody says his whole life now revolves around animals, just like his dad. He also admits that he doesn't really fit in anywhere else.
"It definitely feels like we're from a different planet when you're around regular people," Kody says in the video interview. "Many people don't have that connection to animals or even understand what it is or what it's about. People are definitely missing that. And that's all I feel."
He has a sister named Tawny
Not much is known about Kody's family aside from his father, Doc Antle. In an interview with Oxygen, Doc noted that his wife (presumably Kody's mother) died in a car crash twenty years ago. 
However, on social media, Kody did share a video with his sister, Tawny Antle. The two grew up around animals together and they work with their dad to help educate people about exotic wildlife. "It's a family thing," Kody captioned the video. "35 years of animal conservation and education — It is our goal to bring wildlife into the hearts and minds of all people."
On her own Instagram page, Tawny shares pictures of her interactions with the park's exotic animals. And from the looks of it, she's just as involved with wild animals as her brother. 
Before 'Tiger King' aired, Kody Antle already had millions of fans
Kody has a pretty big presence on social media. On his Instagram and Tik Tok pages, he posts various videos playing with tigers and chimpanzees, and they've earned him millions of followers. 
On Instagram, Kody has nearly 1.9 million followers. And on Tik Tok, he's racked up 11.7 million fans and over 145 million likes on his videos.