Who Is Tom Swift? 'Nancy Drew' Spinoff Series, Explained
Tom Swift (Tian Richards) will soon star in his own spinoff series after previously appearing in 'Nancy Drew,' but who is he? Here's what to know.
The CW's newest series, Tom Swift — a spinoff of Nancy Drew — is less than one week away. Nancy Drew fans already met Tom back in season 2 when he visited Horseshoe Bay, Maine, to help out in one of the famous detective's cases. But who is Tom Swift, anyway? Much like Nancy, the character has a rich history that began in juvenile books. Here's what to know before the Tom Swift premiere.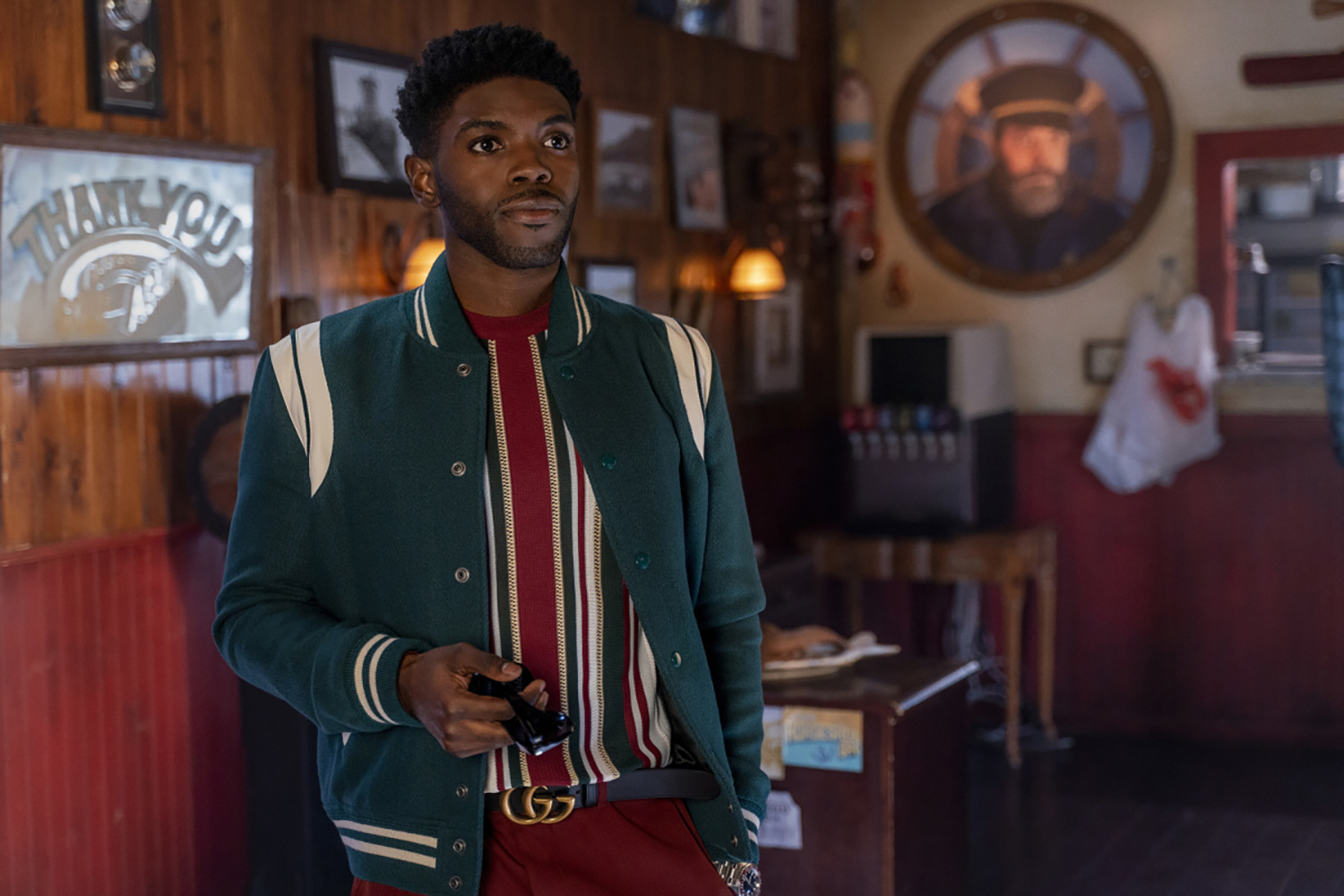 Tom Swift is the star of several book series dating back to 1910
Young mystery readers have likely heard of Stratemeyer Syndicate's famous book series Nancy Drew and The Hardy Boys. Before those, there was Tom Swift, which was first published in 1910. The juvenile science-fiction franchise consists of six separate book series, with more than 100 books in total. These series star different iterations of a brilliant inventor and businessman named Tom Swift.
The books have changed over time, but they generally depict Tom's newest inventions and how they help solve a mystery or discover something new. Additionally, Tom typically must defend himself from various villains who want to steal the inventions for evil purposes.
Tom Swift has served as an inspiration for young inventors everywhere. The books still continue today with the sixth series, Tom Swift Inventors' Academy, which just released its eighth entry in March.
Tom Swift appeared in 'Nancy Drew' Season 2 Episode 15
Nancy Drew Season 2 Episode 15, "The Celestial Visitor," served as a backdoor pilot for the Tom Swift spinoff show. When an asteroid came dangerously close to hitting Horseshoe Bay, eerie signs began to hit the town, like dead birds and malfunctioning electronics. Nancy Drew (Kennedy McMann) and her friends attempted to stop the asteroid with a ritual, but they instead summoned Tom Swift (Tian Richards).
Tom and his AI assistant, Barclay, revealed that they were in search of the meteorite, which hadn't passed over Horseshoe Bay in 90 years. The inventor wanted to find a rare element inside the rock that he needed to build a spaceship for his father. The group managed to find the meteorite and save the town, allowing Tom to head off on his next adventure.
The CW's 'Tom Swift' series will continue the inventor's story
As Deadline notes, the CW's Tom Swift will follow Tom as he investigates "sci-fi conspiracy and unexplained phenomena" after his father mysteriously disappears. Tom wants to discover the truth about the disappearance, but that means putting his wealthy lifestyle at risk. He'll face off against an "Illuminati-scale group that's hellbent on stopping him" from discovering their secrets.
Here's the CW's full synopsis for the series:
"At home, Tom's relationship with his mother Lorraine (April Parker) becomes conflicted as she urges him to take his father's place in elite Black society. But unbeknownst to Tom, his mother's request is driven by deep secrets of her own. What's more, the mysterious and dangerous Rowan (Albert Mwangi) intersects Tom's path with hidden motivations and undeniable mutual chemistry. While Tom navigates these emotionally charged dynamics, his missions will require his genius and his flair for innovation guided by romance, friendship, and the mysteries of the universe yet unsolved." 
This iteration of Tom is a gay, Black billionaire
The CW's version of Tom is very new in that he's a gay Black man rather than straight and white, as written in the books. The Nancy Drew episode explored Tom's sexuality a bit, as he expressed fear over his father's disapproval. However, by the end of the episode, he came out to his father by posting a picture of himself kissing Nick (Tunji Kasim).
The upcoming spinoff will undoubtedly take a closer look at Tom's identity. And to Tian Richards, that's incredibly important.
"I just want it to help our culture understand we can be all of the things — queer doesn't look one way, being a Black man doesn't look one way, and being both of those doesn't look one way, so we're putting a different face to it and showing that it can be so many different versions," Richards told Entertainment Weekly. "To see me, this 20-something Black queer man step into that and to be just as cool and to see the world represented and reflected how it is now? For my younger self to see that, I mean, come on, I get goosebumps just thinking about that!"
Tom Swift premieres on Tuesday, May 31, at 9 p.m. on the CW. Stay tuned to Showbiz Cheat Sheet for more updates.