Who Is Tony Romo's Wife, Candice Crawford?
Following his career as quarterback of the Dallas Cowboys, Tony Romo made a seamless transition into the broadcast booth. Since joining CBS Sports as the lead color analyst, Romo has received critical praise for his broadcasting work and fans have found that he brings lots of enthusiasm to the booth alongside play-by-play announcer Jim Nantz.
Romo's wife, Candice Crawford, also thinks her husband is a natural who will continue to thrive in his broadcasting career and she knows what it takes firsthand. Here's more about Candice including who her famous older brother is.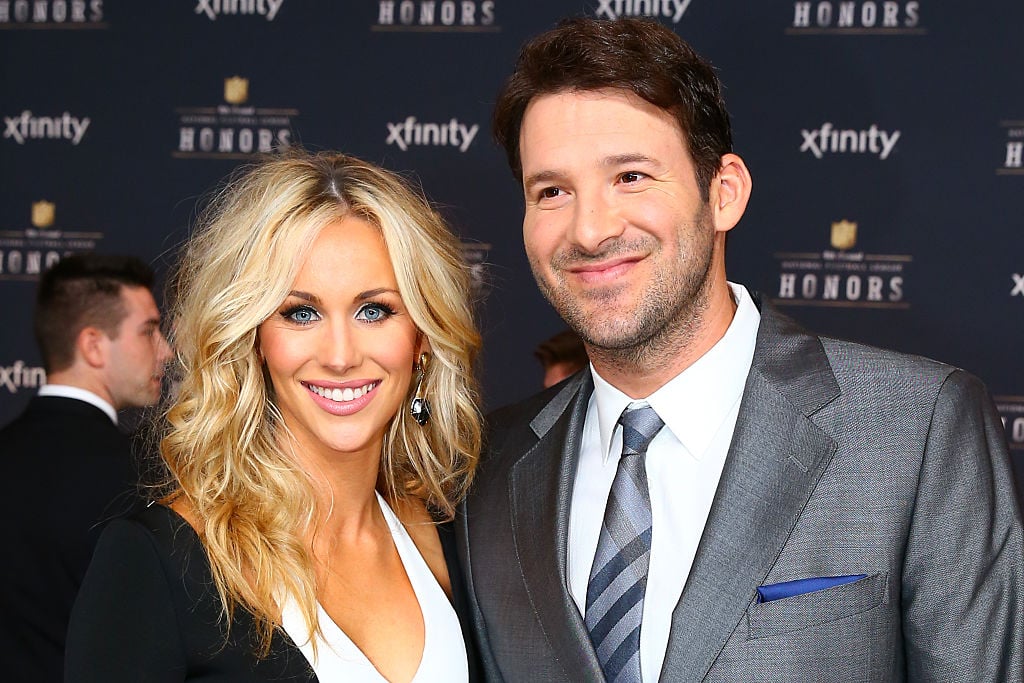 How long they've been together
After some high-profile relationships with superstars Jessica Simpson and Carrie Underwood, Romo began dating Candice in 2009.
She was born on Dec. 16, 1986, in Lubbock, Texas, but grew up right outside of Dallas. Candice graduated from the University of Missouri with a degree in journalism. She is also a former beauty pageant queen and while in college won the title of Miss Missouri. She and Romo met when she was working in the Dallas-Ft. Worth area as a sports broadcaster.
The two began dating in 2009 and the following year the athlete asked her to marry him.
Candice Crawford became Candice Romo when the pair tied the knot in May 2011. At that time Romo was still the signal caller for her hometown team and they had a Cowboys-themed wedding reception.
How many children they have
Today, the couple has three children.
Their oldest son, Hawkins Crawford, was born in 2012 followed by another son, Rivers, in 2014. They then welcomed their third son, Jones McCoy, in 2017.  
After the birth of Jones, Romo said that he wouldn't mind having more kids.
"Oh, it's super exciting!" he previously told Entertainment Tonight. "My third boy, you know, so, building my own basketball team here — getting close… I think the wife might want to stop at this point, but we'll push her again in a year or two. Once they hold that baby, and that baby grows up a little bit, they want to hold that baby again, so… that's just how wives are, and moms. I'd be all for trying for a little girl, but it's really not my body, though."
Who Candice's famous sibling is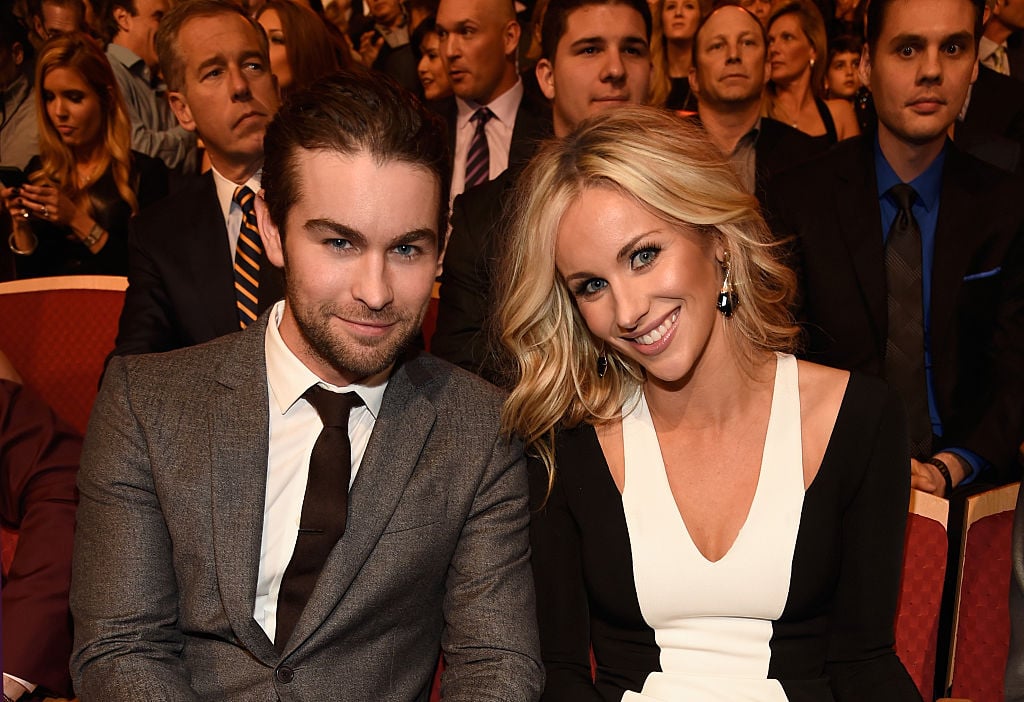 Crawford has one brother who you may have heard of. He is actor Chace Crawford.
Chace played the role of Nate Archibald in teen drama Gossip Girl. He's also been in a number of films including The Covenant, The Haunting of Molly Hartley, and What to Expect When You're Expecting. He currently stars in Amazon's The Boys.
Chace spoke on The Rich Eisen Show about his sister's first date with Romo and how Candice had their parents hide when he came to take her out.
"My parents, being massive Cowboys fans, she didn't want them in the house. And they said, 'we're already here. What do you want us to do?' And she said, 'hide. Hide in the back,'" Chace recalled. "She made my parents hide. She didn't realize Tony was coming over to pick her up. It caught her off guard, so she pushes my parents back [in their master bathroom]. I thought that was really funny."
Some Gossip Girl fans may remember that Chace once dated Carrie Underwood, who we know is also his brother-in-law's ex-girlfriend.
Read more: Who Is Jason Witten's Wife Michelle Witten and How Many Children Do They Have?