Who Is Towanda Braxton's Boyfriend, Sean Hall?
Towanda Braxton is known as the "responsible one" of the famous Braxton clan. She's also the sister who keeps all family secrets, giving her the moniker "the secret squirrel."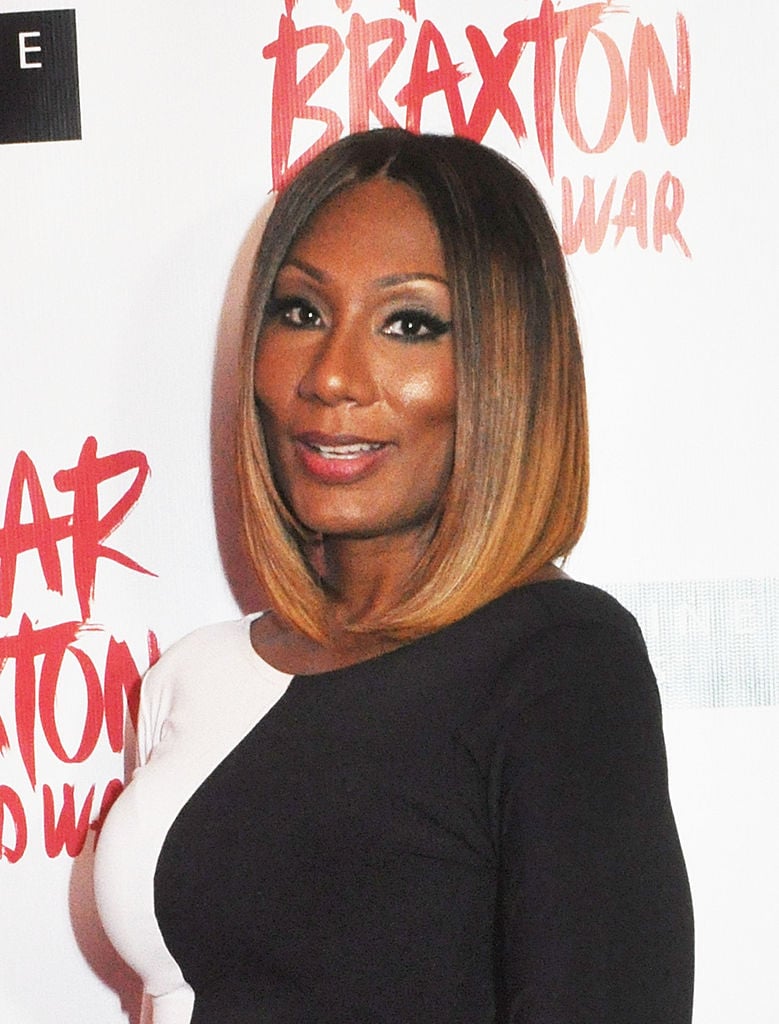 Braxton went through a public divorce two years ago, ending her 12-year marriage. She's currently dealing with a personal bankruptcy case but isn't letting money trouble keep her from smiling. Her spirits are constantly high thanks to a new man in her life.
Towanda Braxton marriage to Andre Carter
Braxton and Carter met at an Atlanta nightclub and soon began dating. Reeling from the divorce of her parents after over 30 years of marriage, Braxton admitted that she did not consider her relationship with Carter to be serious. That didn't stop their relationship from progressing.
They became engaged and Braxton was excited but she never got to the wedding planning stage. She recalled during her time on the reality series, Starting Over, that she and Carter eloped and married at a local courthouse after her sister, Trina, wed before her. There was also constant tension between Carter and his wife's sisters, which she spoke about on Starting Over.
By the time Braxton Family Values premiered in 2011, Braxton and Carter's marriage was strained. She was working as her sister Toni's executive assistant and Carter, who was a writer, was unemployed and caring for the couple's two children. With the financial burden on Braxton and her perception of Carter being lazy and unwilling to work, she filed for legal separation at the end of season 1.
They later reconciled but she officially filed for divorce in 2016. Viewers watched the two battled over marital assets and child custody. Their divorce was finalized in April 2017 with a judge deciding that each would not have to pay the other alimony or child support. They were also ordered to share joint physical and legal custody of their children. 
Towanda Braxton begins dating a new mystery man
During her initial legal separation from Carter, Braxton was rumored to be dating former NFL star, Kordell Stewart. Both lived in Atlanta and had been photographed together at social events. During an interview with The Breakfast Club, she gushed about getting to know Stewart and publicly praised his skills as a single father. 
Things with Braxton and Stewart didn't go far and she eventually reconciled with Carter. Once she divorced, she admitted that she was dating someone but remained mum on his identity. 
In an April 2019 interview with Hollywood Life, Braxton spoke with excitement about her new relationship. "I'm happily in a happy relationship. It's a new happy," she said "He's amazing. He's so amazing. I didn't know it was supposed to be like this. I asked myself, 'This is like this? I was supposed love like this?'" 
Her sisters speculated that she and Carter were back together, which she denied. On season 6 of Braxton Family Values, she revealed her new man was named Sean Hall. 
Who is Sean Hall?
Braxton says she and Hall met when he was a writer and producer of her 1996 album, So Many Ways. She said they'd always had a crush on each other and would even kiss from time to time but never dated because they weren't single at the same time.
They remained in touch and reunited when the sisters recorded their 2015 holiday album, Braxton Family Christmas. Hall's cousin was producing the album and Braxton asked him for Hall's number. She called him and they began dating a year or so later. 
Hall is still involved in the music industry but has also branched out into the fitness world. He's an avid cyclist.
The two have a joint Instagram and YouTube page titled "King Ladybug." They post photos and videos of their adventures together and have branded the hashtag #funcouple. 
Hall gifted Braxton a beautiful purple diamond ring, though not an official engagement ring. He's also involved in the lives of Braxton's children.