Who Is Tupac Shakur's Wife and Where Is She Today?
More than two decades ago the music world suffered a huge loss when Tupac Shakur was fatally shot in Las Vegas. Today, people remain interested in so many aspects of the rapper's life and all the conspiracy theories that surround his death.
Movies have been made, books have been written but there are still plenty of questions about his private life, especially his love life. In fact, it wasn't until after his death that many of his fans learned he was married. Read on to find out more about Tupac's ex-wife, Keisha Morris, and who the hip-hop legend planned to marry before his untimely death.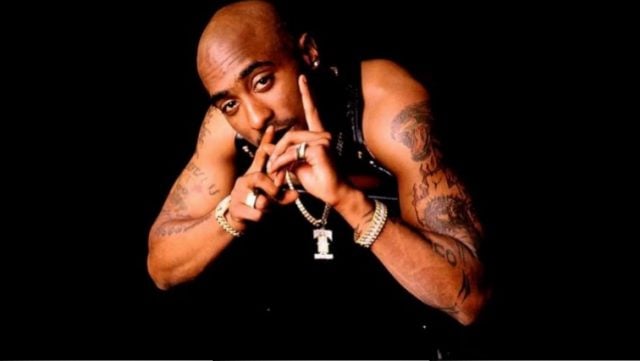 Tupac was engaged at the time of his death
On Sept. 7, 1996, Tupac was shot at a Vegas intersection while a car he was traveling in sat at a traffic light. He was rushed to a nearby hospital where he died six days later. He was 25.
At the time of his death, Tupac was in a relationship with Kidada Jones, the daughter of music mogul Quincy Jones and sister of actress Rashida Jones.
"Tupac was the love of my life," Kadida stated in her father's autobiography. "He and I lived together for four months and then he was murdered…It was the most horrible thing that ever happened to me."
The Blast noted that the pair got engaged a few months before he died. The marriage would have been Pac's second as the "Me Against the World" artist had tied the knot a year prior.
Who is his ex-wife Keisha Morris?
On April 29, 1995, while serving time at the Clinton Correctional Facility for a sexual abuse conviction, Tupac married Morris. The two met at a nightclub in 1994 when she was 20 years old.
"We were dancing, and we spoke briefly. He was going through something legally at the time, and I told him to just be careful of the people he's around and that I hope everything works out," Morris told XXL magazine. "I saw him a month later at the Tunnel [another nightclub], and he remembered the whole conversation…He gave me his number, and I gave him my house number. The next day, I had to go work…and he called me when I got home. We started talking from that day on."
Their marriage was annulled in October 1995 when Tupac was released from prison.
Shortly after his death, Morris spoke about what her marriage to the "Dear Mama" rapper was like.
What Morris does today
After the death of her ex-husband, Morris graduated from John Jay College with a bachelor's degree in criminal justice and has worked to bring awareness to and address race and inequality issues.
Today, the Bronx native has two children of her own. She has not remarried.
Check out Showbiz Cheat Sheet on Facebook!