Who Is 'Upload' Star Andy Allo?
One of the most popular new shows in the world of streaming is Upload, which can be viewed on Amazon Prime Video. The show's mix of drama, comedy, and examination of the afterlife has made it one of the most successful shows on Amazon's streaming platform. A huge reason for the show's success in the breakout performance of one of the main stars of the show. That breakout star is the rising celebrity figure musician and actress Andy Allo. Mostly known as a fantastic guitarist and singer, Allo earned a starring role on the show, despite having a somewhat limited acting career. The popular program has caused new fans of Allo to wonder about her interesting background, and fans of her musical career to wonder about her new acting career.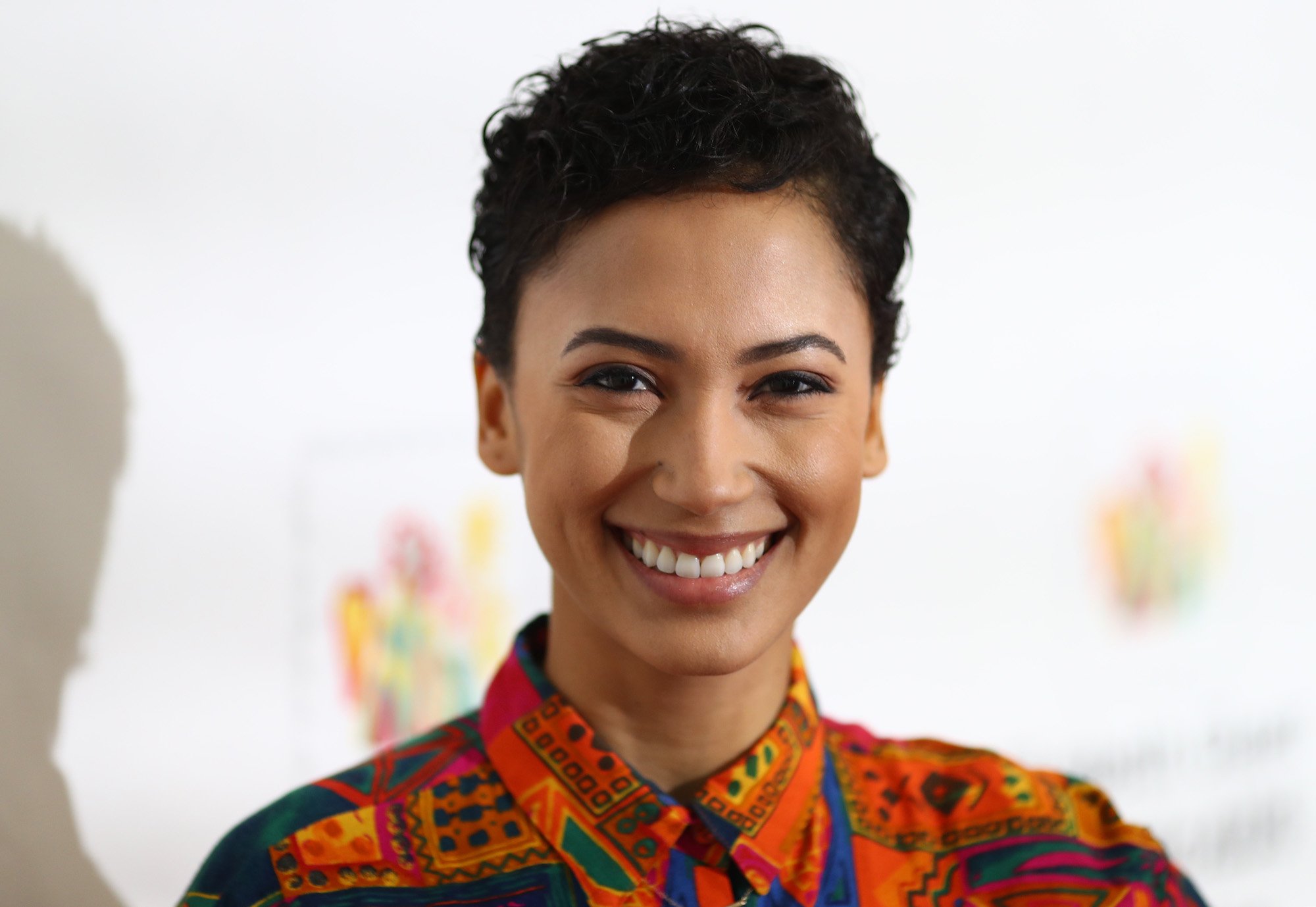 Who is Andy Allo?
Born in Bamenda, Cameroon in January 1989, Allo got her start in the entertainment industry as an independent music artist following her and her family's move to Sacramento, California in 2000. After releasing her first independent solo album UnFresh, Allo became a member of the music legend Prince's backing band The New Power Generation. The legendary artist known as Prince and Allo collaborated frequently on music together, even releasing a cover album together called Oui Can Luv. The musician and actress has also released her own solo albums Superconductor, Hello, and One Step Closer.
Allo's acting career is young, but she has shined in such television projects as The Game and Chicago Fire. The rising star also has one film credit, as Serenity in Pitch Perfect 3. Her character in the acapella film is as a member of the band Evermoist, which she is a part of with model/actress Ruby Rose. Allo's breakout performance in the world of acting is in Upload, where she plays the angelic Nora Antony. 
What is 'Upload' about? 
Upload is a unique blend of science fiction and comedy that examines a world in which people can "upload" their consciousness into a virtual afterlife. The Amazon Prime show was created by Greg Daniels, who is also the creator of iconic comedy shows such as King of the Hill, The Office, and Parks and Recreation. The show stars Robbie Amell (Nathan Brown), Allegra Edwards (Ingrid Kannerman), and Allo as Nora.
In the show, Nathan is near-death after a self-driving car accident and decides, with some pressure from his girlfriend Ingrid, to upload himself into the computer program Lake View. Lake View is the digital paradise that people can pay to join once they have died, which also allows them to connect with those in the outside real world. Once in Lake View, Nathan meets his handler Nora and also realizes that the virtual afterworld comes with a price, and perhaps a dark secret. 
Allo's character on 'Upload
Allo's character of Nora is the real-world handler for Nathan. She is customer service for the Lake View program, and can be summoned by her client's saying the word "angel." Nora is a sweet and kind character, who is working at Lake View in order to receive a discount for her father to enter the program after his death.
While Nathan struggles to adjust to his time in the virtual Lake View, Nora lives in the real world and begins to fall for her client Nathan. While looking into his time on Earth, Nora also begins to suspect that foul play may have been involved in Nathan's death. The show has been picked up for a second season, meaning fans will be able to see even more Allo in the coming years.