Who Is 'Upload' Star Robbie Amell?
What if you could live forever, but in a corporate-sponsored universe? Upload is the new show from Amazon asking this very question. From creator Greg Daniels, who has worked on shows such as The Office and Parks and Recreation, this new show has a different tone than those comedic sitcoms. Having just been renewed for a second season, it's clear fans can't get enough- especially of its handsome star, Robbie Amell, who plays Nathan.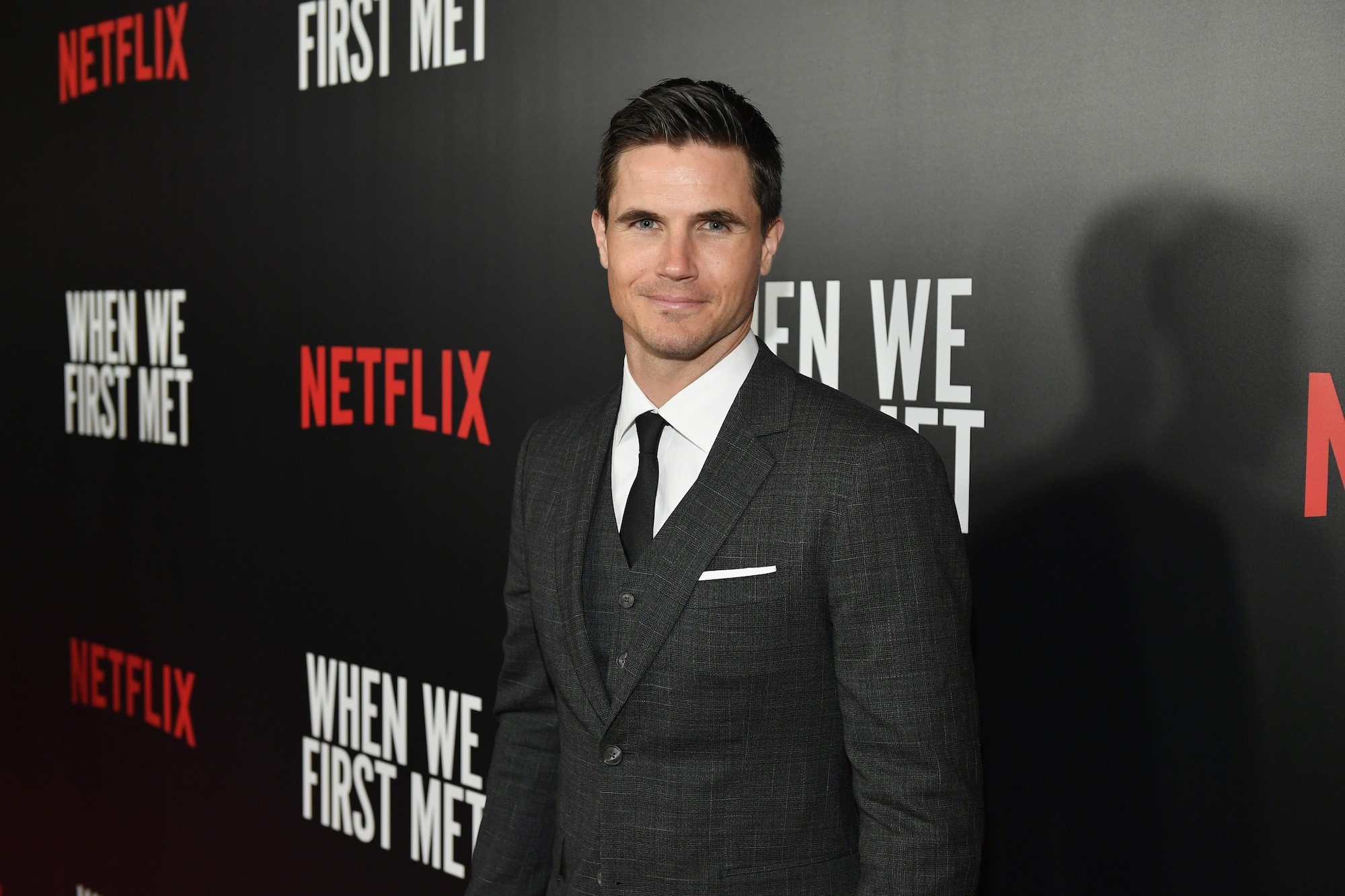 What is 'Upload' all about?
The Amazon Original, Upload is a science-fiction comedy-drama that takes place in a future where the afterlife has been digitally created by corporations. When Nathan, played by Amell, is fatally injured in a car accident he is given the choice to "upload" into the afterlife. Unfortunately, he does so under his wealthy girlfriend's account, which means they're essential together forever, and she has all the control.
However, Nathan begins to bond with Nora, the living customer service rep who is responsible for helping him through the afterlife. Nora struggles with her role, argues with her elderly father about whether he will be uploaded, and slowly starts to believe Nathan may have been murdered.
Who is Robbie Amell?
You may recognize Amell from his role as Fred in Scooby Doo! The Mystery Begins and Scooby Doo! Curse of the Lake Monster. But he's also starred in a number of sci-fi roles, including Code 8, The Flash, and The X-Files. Upload adds to his growing list of technology-related roles. 
In regard to his sci-fi roles and his relationship with technology, Amell had this to say during an interview with Forbes: "I'm definitely a bit addicted to technology. I'm addicted to the convenience of it, more than anything else," he said. Amell then described how he appreciates the way technology allows us to stay connected. He has a seven-month-old baby with his wife of four years, Italia Ricci, and video chatting allows them to stay in touch with their extended family in Toronto. 
"It's beautiful to be able to face time with family every day and let them spend time with our child," Amell said. But, he realizes there can be problems with technology as well. "There's drawbacks," he said, "how many times have you seen people buried in their phone? It's a double-edged sword."
If the last name seems familiar, you may be thinking of Amell's first cousin, Stephen Amell. Apparently, show business runs in the family. Stephen plays the lead in CW's Arrow, along with roles in The Flash, and they both played in The Tomorrow People. Stephen also worked with Amell on Code 8, a breakthrough indie drama that was able to be made thanks to crowdfunding, according to Entertainment Weekly. In fact, the cousins not only starred in the project but also created and distributed the film as well. 
Robbie Amell is excited about his role in 'Upload'
Upload premiered on May 1 and viewers are already impressed. It's been renewed for a second season. So, Amell is in a great position. But he also seems to really enjoy the show. In an interview with The Hollywood Reporter, Amell seemed to believe Upload was an exciting project. 
"I think Greg [Daniels, the show's creator] does a great job in creating an unbelievable world," he said. "He's been thinking about it for so long, and there's so much detail and nuance to it. But there are similarities to the world we live in today. He said it's not a utopia or a dystopia, it's this 'middletopia,' because if people made the afterlife, it would have a lot of the same problems our current world does … "
Since Upload has received such a warm reception, we're likely to see a lot more of Amell in the future- and we're very OK with that.